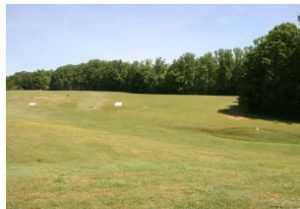 A FIVE-YEAR legal battle between the Stafford Board of
Supervisors and the All Muslim Association of America over a proposed cemetery has finally ended in AMAA's favor, but not until Stafford taxpayers got stuck with a hefty $890,000 tab.
The good news is that the U.S. Department of Justice—which filed a federal lawsuit on AMAA's behalf—is apparently still enforcing First Amendment religious rights. Good to know.
Last week, the board voted 4-2 to approve a legal settlement that awards AMAA $500,000 and clears the way to county approval of the cemetery on 29 acres off Garrisonville Road that the Muslim group bought specifically for that purpose back in 2015.
At the time of the purchase, a cemetery was a by-right development under the county's agricultural zoning laws, so the religious group did not need the county's approval to convert the former driving range into a burial ground. As a precaution, AMAA also bought a nearby home and obtained the consent of the property owner within 250 feet of the proposed cemetery.
But Rock Hill Supervisor Crystal Vanuch, who lives across the street and was at the time also the chairwoman of the Stafford Planning Commission, objected. In November 2016, the Planning Commission voted 6–0 to recommend adoption of a new zoning ordinance requiring that cemeteries in Stafford County be at least 900 feet away from private as well as public wells and streams.
The following month, the BOS unanimously approved the new ordinance even though it greatly exceeded the Virginia Department of Health's 100-foot cemetery buffer standard.
The lawsuit, which made national news, charged that the county's new "overly restrictive zoning regulations" had "no legitimate health justification," and violated the Religious Land Use and Institutionalized Persons Act by imposing "a substantial burden on the free exercise of religion."
But the BOS decided to fight it anyway.
"If the board wanted a 900-foot buffer, it should have changed the ordinance before AMAA bought the property- or at least grandfathered its project," we opined last year. "Using a belated zoning ordinance to block a by-right project because a county official doesn't like it is an abuse of government power, particularly when it pertains to a First Amendment-protected religious organization."
Vanuch and Falmouth Supervisor Meg Bohmke both voted against approval of the settlement agreement, even though the county had already spent more than $390,000 on legal fees to defend the county's indefensible position.
Thankfully, a majority decided to finally stop the bleeding and accept the consequences of the board's futile attempt to block a by-right project that would have generated little to no noise, air pollution, or traffic by changing the zoning rules midstream.