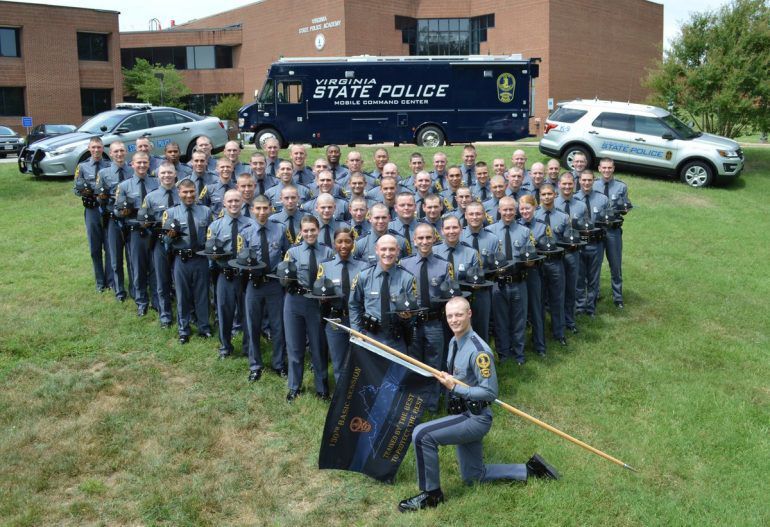 A BILL TO ban qualified sovereign immunity for police officers appears to have hit a dead end in the Virginia General Assembly. Qualified immunity is the legal doctrine that shields misbehaving cops from civil rights lawsuits. The bill, sponsored by Del. Jeffrey Bourne, D–Richmond, died once in the House of Delegates, was revived, but then was killed on the House floor. On Sept. 10, it was tabled by the Senate Judiciary Committee in a bipartisan 12–3 vote.
House leaders previously said that they would use the special session—which was called by Gov. Ralph Northam specifically to deal with the COVID-19 crisis—to pass sweeping police reforms, including holding police officers personally accountable for the use of excessive force. But the realities of both law enforcement and politics intervened.
While officers should not be shielded from the consequences of breaking the law themselves or violating citizens' constitutional rights, a virtual special session during a pandemic amid widespread civil unrest is the worst time to make changes that could potentially hollow out law enforcement agencies.
Wayne Huggins, executive director of the Virginia State Police Association, said that Bourne's bill "would open the door to countless frivolous lawsuits and most definitely become another impediment to hiring and retention," adding that the state police are already short some 300 state troopers.
That's reason enough to put the brakes on for now.
Bourne's bill was also criticized for failing to differentiate between split-second decisions made in good faith by police officers in difficult situations and the gratuitous use of excessive force. Subjecting all officers to civil lawsuits without making this critical distinction could trigger the so-called Ferguson effect, in which police deliberately hold back on subduing dangerous criminals who pose an ongoing threat to the community.
"What you're going to have is officers making the decision that 'I better wait'," Chesterfield Police Chief Col. Jeffrey Katz said. "You have to make that calculated decision whether it's worth it to come to work every day and subjecting yourself not only to the possibility of physical injury, but years and years of litigation."
However, the broader issue—that police officers must be accountable for actions taken outside accepted policies and the law—still needs to be addressed. In June, U.S. Supreme Court Justice Clarence Thomas suggested that it was time for the high court to take another look at the qualified immunity doctrine. But political concerns will make that difficult.
Most police officers are members of a union, the largest being the Fraternal Order of Police. A union's main job is to protect its membership, which sometimes include officers who shouldn't be on the force. But collective bargaining agreements often make it extremely difficult for police brass to weed out the bad apples.
The other problem is that police officers are not the only public employees who are shielded from civil lawsuits and financial judgments for bad behavior. Getting rid of qualified immunity—but just for cops—is clearly discriminatory. Education Week pointed out that "any major changes to that doctrine would also likely affect another group of government workers: public school educators," who would then also be subject to threats of litigation and frivolous lawsuits as well.
Even if a court agrees to hear a citizen's case, indemnity laws almost always protect police officers from having to pay any judgments themselves. A 2014 study found that "police officers are virtually always indemnified: During the study period, governments paid approximately 99.98 percent of the dollars that plaintiffs recovered in lawsuits alleging civil rights violations by law enforcement." There is little deterrent effect if taxpayers have to pick up the tab.
Nobody should be above the law, and citizens who are harmed by those who are supposed to serve and protect them should be able to have their day in court. But before making any major changes that will have long-term consequences, legislators in Richmond better make sure they are not causing bigger problems than the ones they are trying to fix.
Catch the latest in Opinion
Get opinion pieces, letters and editorials sent directly to your inbox weekly!