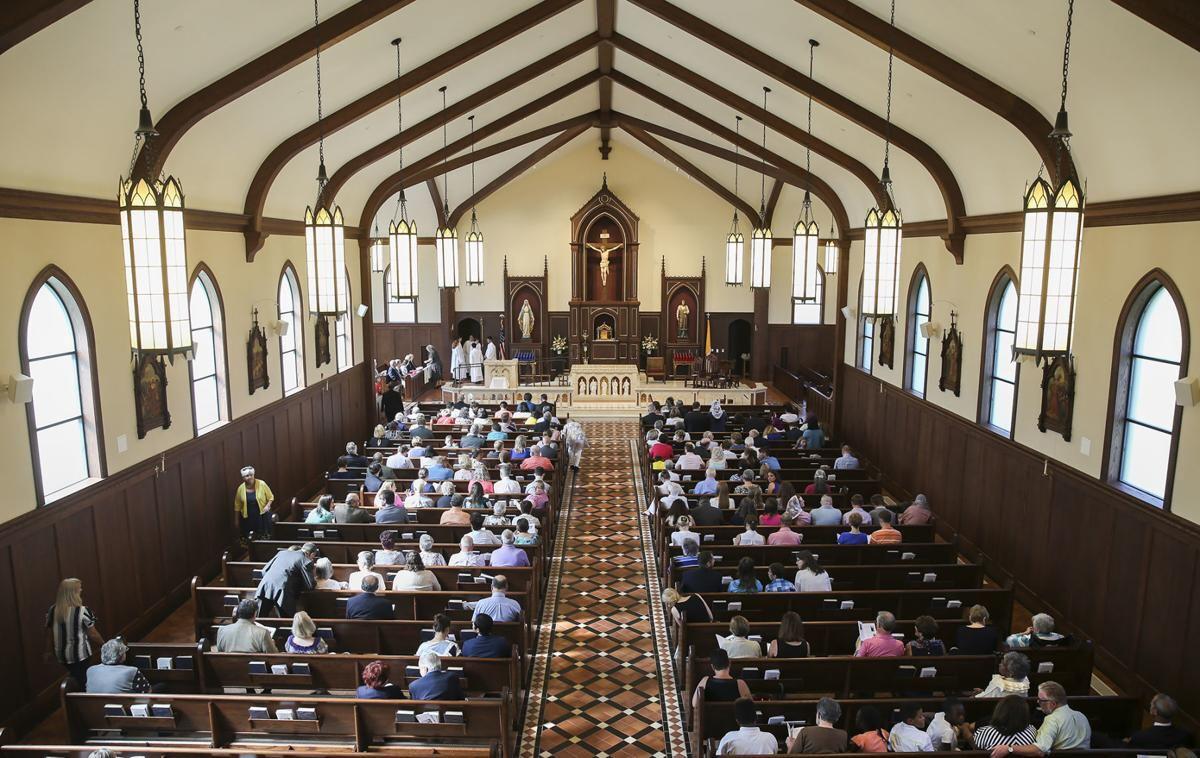 IT SHOULD come as no surprise that Christianity remains the largest faith tradition in every state in the United States, including Virginia. What is surprising is that Islam is now the second largest religious group in the commonwealth, narrowly edging out Judaism, according to a new report by the Weldon Cooper Center at the University of Virginia.
According to the Pew Research Center, 73 percent of Virginia residents self-identify as Christian, with 20 percent self-identifying as religiously unaffiliated or "Nones." Evangelical Christians make up the largest segment of Christians (19 percent), followed by mainline Protestants (11 percent), and Catholics (8 percent).
Just 6 percent of Virginians say they belong to a non-Christian faith. That "Other" category includes Islam (1 percent), Judaism (1 percent), and Buddhism (1 percent). Adherents of other world faiths such as Hinduism make up less than 1 percent of the population.
A Pew Research survey in 2020 found that three in 10 Americans (28 percent) and 49 percent of white Evangelical Protestants said the COVID-19 pandemic has actually strengthened their faith, more than in any other economically developed countries. Only 4 percent of Americans said the pandemic has weakened their faith.
However, "55 percent of the resident population [in Virginia] is not affiliated with any particular religious body (church, synagogue, mosque, etc.) even though some might consider themselves religious," Weldon Cooper demographer Rebecca Draughon and grad student Shonel Sen pointed out.
The growing numbers of "unchurched" Virginians might have some bearing on the current mental health crisis the commonwealth is facing. Last month, Gov. Ralph Northam recommended that the commonwealth spend $485 million on its state-run mental health hospitals, which have more than 1,500 staffing vacancies.
In July, five of these psychiatric hospitals closed their doors to new admissions "until further notice."
In her 2020 book, "How God Becomes Real; Kindling the Presence of Invisible Others," Stanford anthropologist Tanya Lurhmann notes that religious practices and rituals create deep and positive changes in believers, who are generally less lonely and physically healthier, with stronger immune systems and fewer mental health problems, than their non-believing peers.
"Prayer is a lot like cognitive behavioral therapy," Luhrmann observed. "It's a way you attend to your own inner experience, let go of distracting thoughts and focus on more positive thoughts. By expressing gratitude, you shift attention from the way that things are going wrong to the ways they are going right."
And that sounds like a good prescription for maintaining one's mental health in the age of COVID.