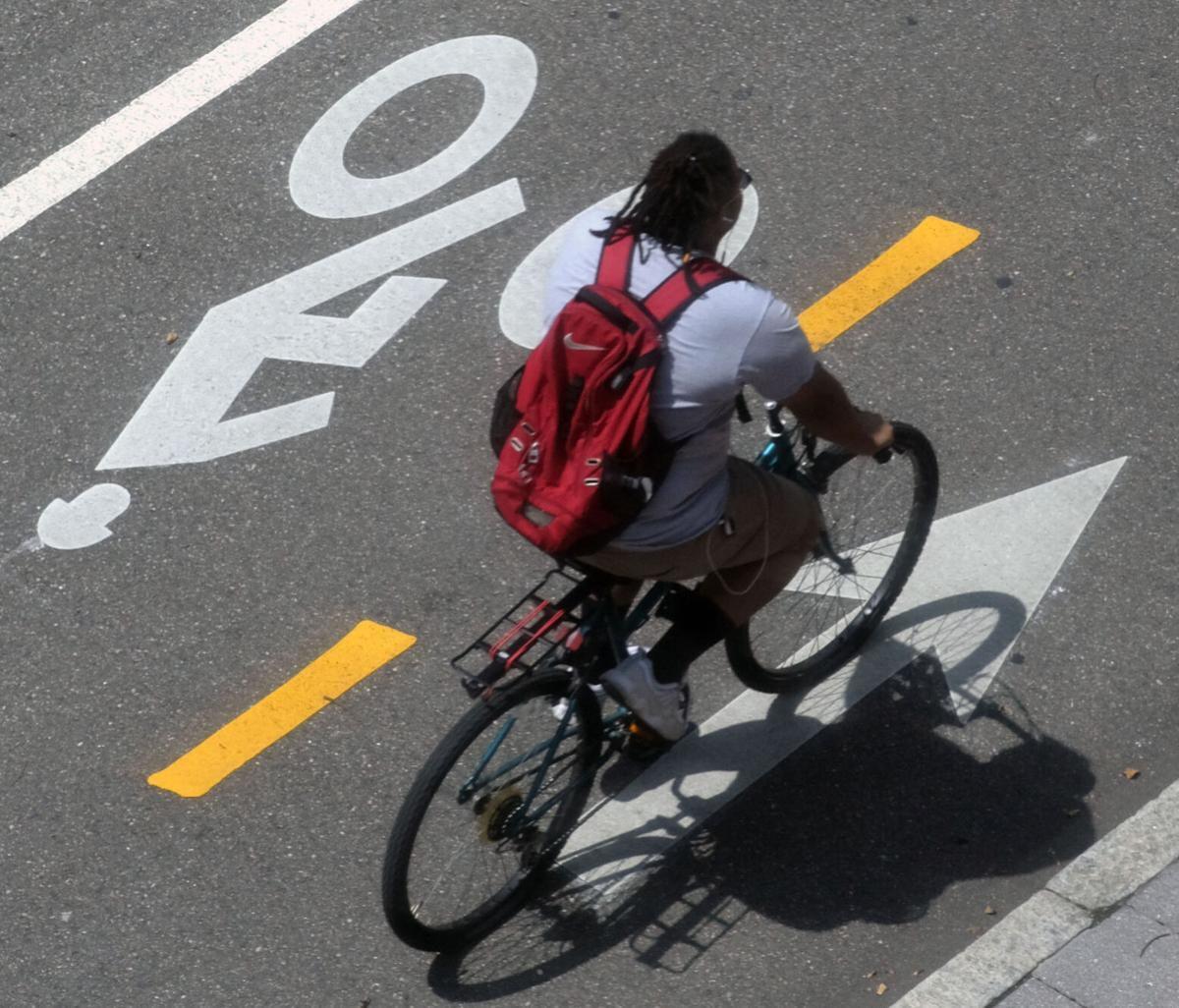 IF THE BEST laws are the ones that make both sides a little unhappy, maybe Virginia's Senate did a good thing recently.
The Senate voted to require motorists to change lanes when passing bicyclists if three feet of distance isn't possible. It also voted to let cyclists ride side by side in a lane. What the Senate did not do was let cyclists yield instead of coming to a complete stop at stop signs where no other traffic has the right of way.
Cycling advocates are happy with the two "yeses," not so much with the "no." They claim that bikers are most vulnerable to being hit by a vehicle at stop signs. According to the League of American Bicyclists, 40 percent of cycling fatalities in the United States are rear-end crashes, which often occur at stop signs.
Automobile drivers might not applaud what the Senate approved. A combination of side-by-side cyclists, the need to change lanes when passing a cyclist and tight city streets probably mean that on occasion a driver will be coasting along at a slow jogging pace for several blocks.
So, something to rile everyone.
The thumbs-down on coasting through stop signs seems a moot point. Anyone who spends even a small amount of time on city streets can see that many cyclists are yielding instead of stopping anyhow. The odds of getting a ticket for that are minimal.
Yielding instead of stopping, though, puts a lot of trust in the judgment of a cyclist moving through an intersection. Plus, if you're in a car at a four-way stop and it's your turn to go, but at the last second a bicycle comes through the intersection in your path … well, it seems as if that could be more dangerous than having cyclists stop at the stop sign.
There is a certain amount of tension between motorized vehicle drivers and bicyclists already.
Drivers in Richmond are seeing car lanes replaced by scarcely-used bike routes, or slow-moving cyclists using a city street one block over from a lane dedicated to bicycle traffic.
Bicyclists chafe at cars speeding by them, cutting it close when they swerve back in, or tailgating them.
Some cyclists no doubt see themselves as the woke future, cutting down on carbon emissions and getting a good workout at the same time. Some drivers perceive a whiff of holier-than-you attitude on the part of their two-wheeled neighbors.
Bike lanes are proliferating, especially in the cities. Bike shares and bike rentals are a growing market. The Capital Trail, running 53 miles from Richmond to Williamsburg, is one of many places in Virginia where cyclists can ride without encountering cars at all.
Bicycles are going to continue to be a growth industry. Will they replace cars? Gasoline is going to have to get a lot more scarce and a lot more expensive for that to happen.
In the meantime, cyclists and motorists are going to have to coexist. It's good to do what can be done to legislate safety. To that end, the Senate has given the cyclists two-thirds of a loaf. The other third, treating stop signs as yields, we're not so sure about. The legislators wisely have chosen to study that one a bit more.
But for now, stop means stop.