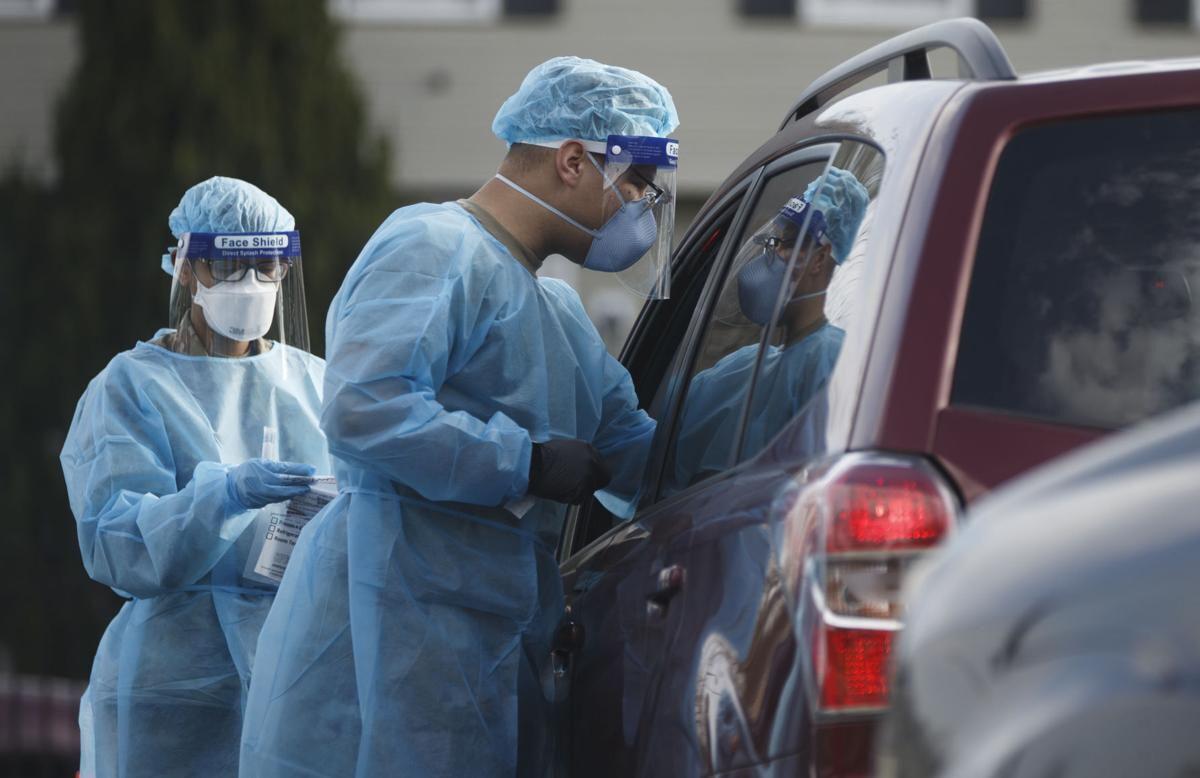 BACK IN May 2020, when the COVID-19 pandemic was still largely uncharted territory, we wondered if the state-mandated lockdowns of "non-essential" businesses, social distancing, wearing masks, disinfecting public spaces and screening for symptoms of illness would become a regular part of doing business in Virginia.
Those rules are now up for either revision or repeal. In a letter to the 14-member Virginia Safety and Health Codes Board, Gov. Ralph Northam stated that while the first state COVID-19 rules in the nation saved lives, they are no longer in sync with guidance provided by the Centers for Disease Control and Prevention or with "improving conditions across the Commonwealth."
Fifteen months into the worst pandemic in a hundred years, there is now more data to show what worked—and what didn't.
A year ago, Shane Chalke, a former editor and referee at the North American Actuarial Journal, told The Free Lance–Star that by analyzing publicly available data released by the CDC, the Virginia Department of Health, and other state health departments across the nation, it was already clear to him that the risk of dying from COVID-19 was largely based on age. For that reason, he advised state and local government officials to "unlock demographically, not geographically."
Actuaries use hard data to calculate risk. A year later, Chalke's analysis turned out to be spot on, although few authorities took his advice.
As early as April 2020, when Chalke did his first coronavirus mortality study, he found that "the mortality rate was insignificant for those under 60, and disproportionately hit those with pre-existing morbidities. This had profound implications for public policy, but the emerging understanding was largely ignored. As a society, we could have done much more to protect seniors, and not squandered resources attempting to protect the young."
More recent data bears this out. As of June 9, 2021, people over the age of 65 accounted for 467,294 out of 586,659 total deaths from COVID-19 nationwide—or nearly 80 percent. Had government officials, including Gov. Northam, a physician, heeded Chalke's advice last year, nursing homes and assisted living facilities in the commonwealth would have remained in quarantine, not schools and colleges.
The second lesson was that the information given to the public by the CDC was deeply flawed. "The CDC data was nearly useless," Chalke noted. "The worst was the frequent characterization of historical revisions as current surges. We also saw many jurisdictions double count cases by inferring that each COVID test was a unique individual. I hope that the CDC develops reporting and definitional standards now for anything that might happen in the future."
Given that controlling and preventing disease is CDC's main job, the confusion caused by the federal agency precisely when accurate information was of paramount importance was a failure of momentous proportions. A complete overhaul of how CDC—and state health departments that report to it—track and report such health statistics should be undertaken immediately before another major public health emergency strikes.
The third lesson Chalke learned was that contrary to most people's perceptions, masks and local lockdowns did little to stem the tide of the pandemic.
"Masks made little, if any difference," Chalke noted. His study comparing rates of infection in Virginia and North Carolina "found no differences in results when the two states took quite different approaches. I happen to believe that state-mandated lockdowns were counter-productive, as they moved public activities into homes, where most of the transmission took place."
New evidence shows that the highly contagious novel coronavirus may have arrived in the U.S. as early as December 2019, before anyone even knew what it was and before the first confirmed case was reported in Washington State on Jan. 20, 2020. A month's head start would explain why it spread so rapidly in Virginia and elsewhere despite the government's best efforts to contain it.
What did work? Interstate travel restrictions. "I believe the dramatic drop in interstate travel kept Wave 1 in the Northeast, Wave 2 in the Sunbelt, and Wave 3 in the Midwest," Chalke added. "COVID eventually found its way everywhere, but the drop in travel certainly slowed it down." As did widespread vaccinations.
Basing public policy on insufficient or faulty data not only produces bad results, it can be deadly during a public health crisis. One of the hard lessons learned from the pandemic is that the current system of reporting, gathering and analyzing infectious disease data in real time is clearly not up to the task.