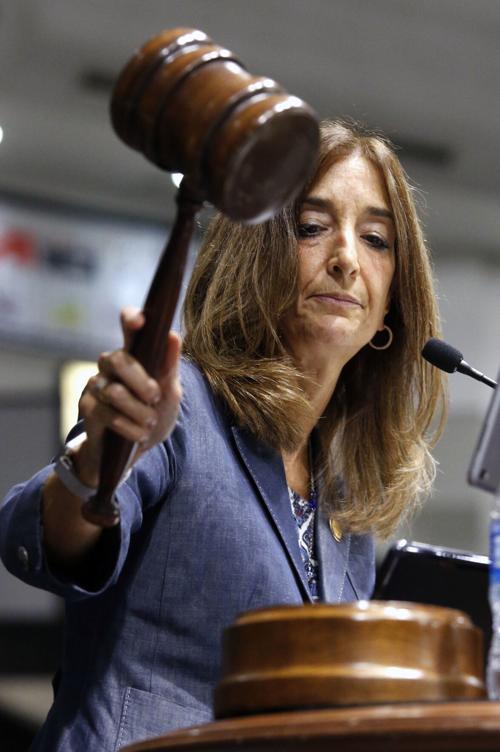 SINCE March, Virginians have endured unprecedented restrictions on their freedom to earn a living, go to school, worship in church, host family events, and attend public and private gatherings—all in the name of stopping or at least slowing the transmission of the deadly coronavirus.
They were also unable to go to Richmond to observe and testify during the General Assembly's 84-day special session, which was held virtually in the House to address the financial impacts of the pandemic and pass a package of criminal justice reform bills.
House Speaker Eileen Filler-Corn, D-Fairfax, recently announced that the General Assembly will once again convene "virtually" for 45 days starting Jan. 13, 2021. But lawmakers who were frustrated by the difficulties of legislating on Zoom during the special session, when 488 bills were introduced, are concerned that doing so during the 2021 regular session, when the bill count could run into the thousands, will be even worse.
"It's much less than ideal," House Minority Leader Todd Gilbert, R-Shenandoah, said in an understatement.
Filler-Corn noted that the House will livestream all committee and subcommittee meetings this time and offer an option to constituents to submit written comments on pending legislation, but Gilbert countered that the regular session should be as brief as possible "until the people of Virginia can once again fully participate in their government."
GOP leaders point to Article IV of the Virginia Constitution, which requires alternating legislative sessions of 60 days in even-numbered years, and 30 days in odd-numbered years, although legislators can and have in the past extended the short session to 46 days by a two-thirds vote.
But Filler-Corn, who has wielded her newfound power with a heavy hand by taking senior Republicans off key committees and killing their bills without debate, doesn't have enough Democratic votes in the House and is unlikely to get any Republicans on board to vote for an extended session.
The time constraints inherent in limiting the regular session to just 30 days would force the Democratic majority to pass fewer bills, and only those that focus on the most pressing issues facing the commonwealth. They also won't be able to waste much time passing a raft of vanity legislation before the upcoming legislative and gubernatorial races next year.
That's an added benefit of keeping the next regular session in January as short as possible.
Catch the latest in Opinion
Get opinion pieces, letters and editorials sent directly to your inbox weekly!