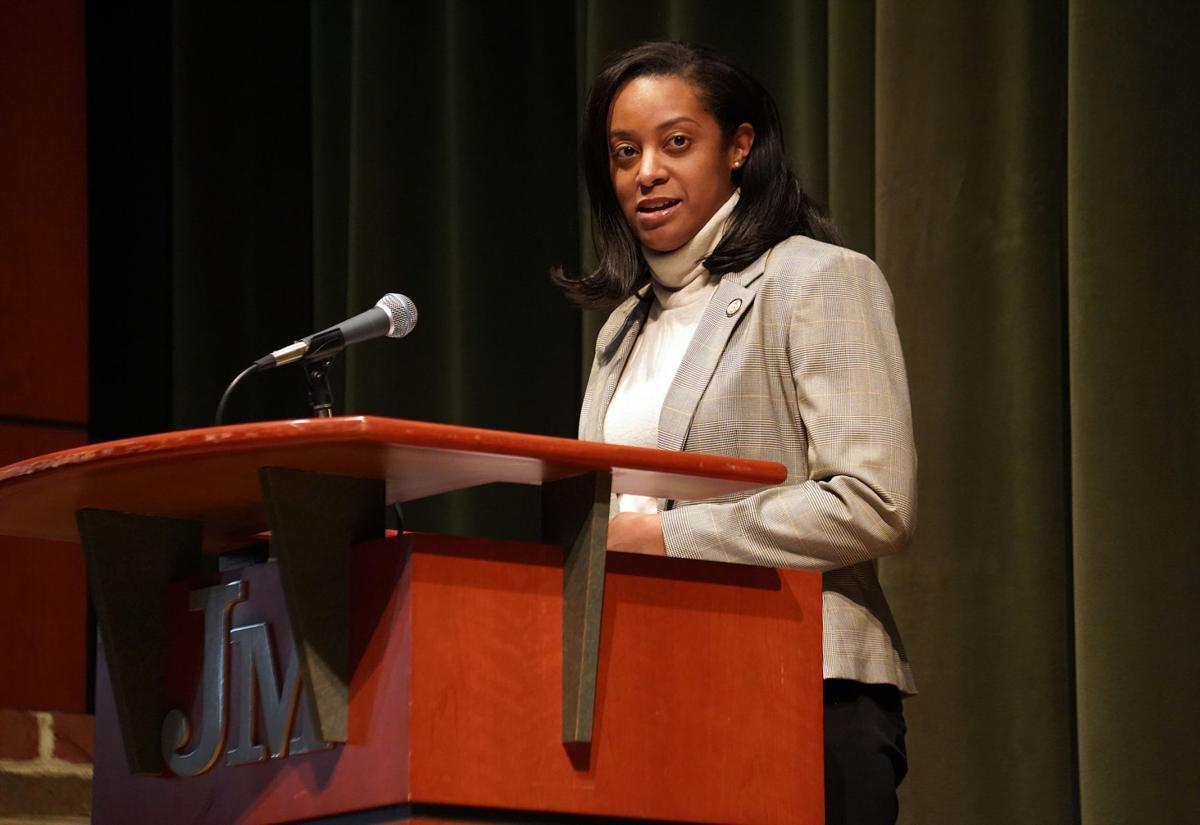 WHEN Delegate Jennifer Carroll Foy, D-Woodbridge, announced in late May that she was throwing her hat in the 2021 gubernatorial ring, she was the first Democrat out of the gate, and if she wins, she would be the first Black female governor in Virginia history. "In order for there to be a trail, there has to be someone who's willing to blaze it," she said, explaining why she successfully ran for delegate in 2017 while pregnant with twins.
But now, after representing the 2nd District in the House of Delegates—which includes parts of North Stafford and Prince William counties—in the General Assembly since 2018, Carroll Foy is stepping away from her duties as a legislator, leaving the voters who reelected her in 2019 in the lurch. What happened to that can-do spirit?
On her Twitter page, Carroll Foy told Virginians that, "I'm running for Governor because families like yours and mine need a voice in Richmond." But as a delegate, she was already a voice in Richmond for her constituents.
And since 2021 is an odd year, the General Assembly's upcoming session will only last 30 days—much shorter than the 84-day special session called by Gov. Ralph Northam this summer—there would be plenty of time for her to campaign afterwards, presumably armed with a list of successful bills she sponsored.
One advantage of skipping the legislative session is financial. State law prohibits members of the General Assembly to fundraise during the general session, lest they be tempted to change their votes to please a potential donor. Stepping down now gives Carroll Foy, a criminal defense attorney, an additional month to raise money in a crowded field before the June Democratic primary.
But according to the Virginia Public Access Project, Carroll Foy has already raised the most money ($785,909) reported this year, with organized labor and single-issue groups among her top contributors. She's well ahead of her nearest competitor, Sen. Jennifer McClellan, D-Richmond, who raised $410,792 in 2020. The three other declared Democratic gubernatorial candidates—Lt. Gov. Justin Fairfax, Del. Lee Carter, D-Manassas, and former Gov. Terry McAuliffe—have not posted any 2020 donations as of Sept. 30.
So why is Carroll Foy, who has raised the most money this year, ducking the 2021 short legislative session?
Two reasons come to mind: One, she'd be able to further line her campaign coffers while McClellan is busy legislating—which is the very thing voters in District 2 elected Carroll Foy to do.
The second reason is the donkey in the room: McAuliffe, who served as the commonwealth's chief executive between 2014 and 2018. He's running for a second non-concurrent term after his 2020 presidential ambitions fell short. McAuliffe's Common Good VA PAC has raised $2.82 million since 2019, and with his national political connections, he will likely be able to quickly raise that much or more for his own race. Carroll Foy would have to do a lot more fundraising to catch up.
Del. Kirk Cox, R-Colonial Heights, the former Republican House speaker who is also a gubernatorial candidate, accused McAuliffe of running for governor only as a stepping stone to higher office "because his last presidential campaign collapsed before it started and he needs a platform for his next one."
Did Carroll Foy run for reelection as a delegate because she needed a platform to run for governor? Her campaign message—that she will represent all Virginians in Richmond if she's elected governor—falls flat when she won't even stop for 30 days to represent the voters in North Stafford and Prince William counties who sent her to Richmond to do just that.