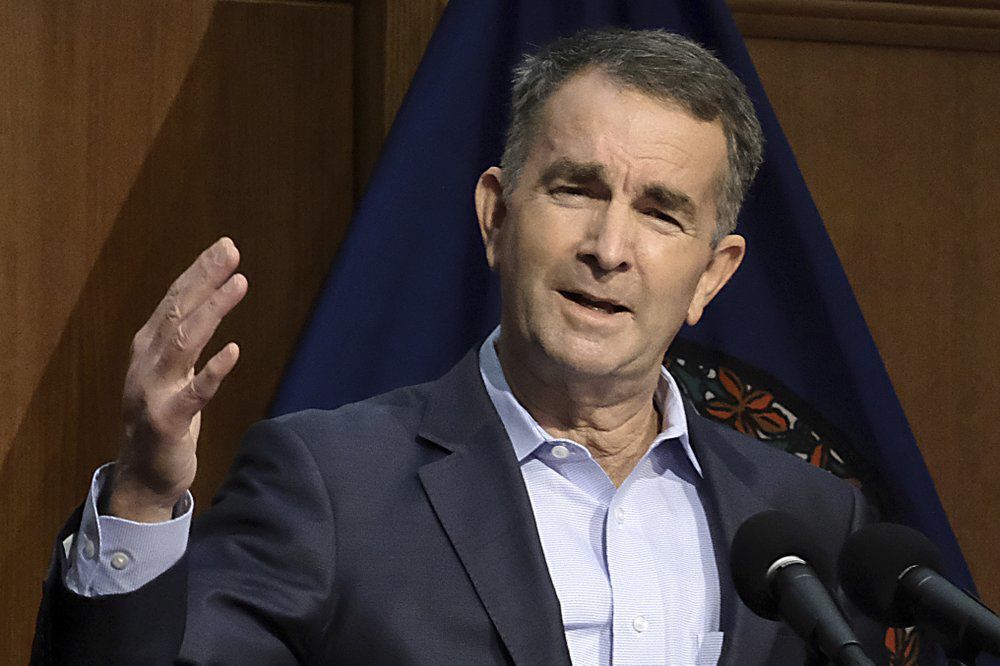 ON MARCH 12, when Gov. Ralph Northam first declared a state of emergency due to the emergence of the novel coronavirus in the commonwealth, little was known about this highly contagious respiratory disease that would kill nearly 5,000 Virginians and come to dominate the news for the rest of the year.
As public health officials scrambled to contain the outbreak (unsuccessfully, as it turned out), the governor used his emergency powers to unilaterally order churches, schools and "non-essential" businesses closed and limited gatherings to 10 people.
Nine months later, some of the harshest restrictions in Executive Order 53 have been relaxed. But other restrictions are still in force. And despite the governor's calling of a special session of the General Assembly this summer specifically to deal with the COVID-19 pandemic, the legislature has still not given its consent—even though lawmakers had plenty of time to do so, as the 84-day special session lasted longer than their 2020 regular session.
Instead, bowing to pressure from the governor, the House Committee on Health, Welfare and Institutions killed a bill that would have curbed the executive branch's power to declare open-ended emergencies by limiting them to a maximum of 18 months.
In June, a member of Northam's own party challenged him in court. In a lawsuit filed with the Virginia Supreme Court on behalf of the owner of a restaurant in Fredericksburg, Sen. Chap Petersen, D-Fairfax, asked: "Does the governor have the ability to suspend the laws of the Commonwealth and announce unilateral edicts limiting civil and constitutional rights for an indefinite period of time … without any consultation, much less a recorded vote, by the General Assembly?"
Particularly when, Petersen continued, the Virginia Code requires that the state health commissioner "specify the duration" of any quarantine, and states that isolation orders can only apply to specific individuals in certain areas "who are known to have been exposed ... or infected"?
But the state Supreme Court, which should have set the parameters for such unprecedented gubernatorial actions, cowardly skirted the issue by dismissing Petersen's lawsuit for "lack of standing" without even attempting to answer the critical constitutional questions it raised:
Can the governor unilaterally suspend the freedoms all Americans enjoy under the First Amendment indefinitely, without any limits on his regulatory authority, the consent of the legislature, or due process for those affected?
What if COVID-19 is still infecting people five years from now? Will Virginians who are not sick still face restrictions on their ability to earn a living, run their businesses, or gather in groups because they might spread the disease to somebody else?
The failure of the General Assembly and the Virginia Supreme Court to even consider these issues has predictably led to a backlash.
On Dec. 2, the Campbell County Board of Supervisors passed a resolution declaring the county, which is just south of Lynchburg, a First Amendment Sanctuary, and prohibiting its employees from helping to enforce Gov. Northam's coronavirus executive orders.
They took specific aim at Executive Order 63, which ordered the wearing of "face coverings inside certain indoor public spaces," and Executive Order 67, which limited most public gatherings and ordered any dining or drinking establishments in Virginia to close between 12 a.m. and 5 a.m., as if COVID was somehow more dangerous at night.
The resolution states that "Campbell County employees may not assist in or promote the enforcement of Governor Northam's Executive Orders 63 and 67, as amended; nor any other Executive Orders that purport to limit or direct the free exercise of religion; peaceable assembly; free engagement in commerce; free movement of persons; nor any other individual liberty recognized as belonging to the People."
Sanctuaries – whether they are declared to thwart enforcement of federal immigration laws or state gun laws – are like canaries in the mine, warning that the political system is dangerously out of whack.
The General Assembly has another chance next month to do its job and legislatively impose some limits on Northam's and future governors' emergency powers, or more jurisdictions will follow Campbell County's lead and do it themselves.