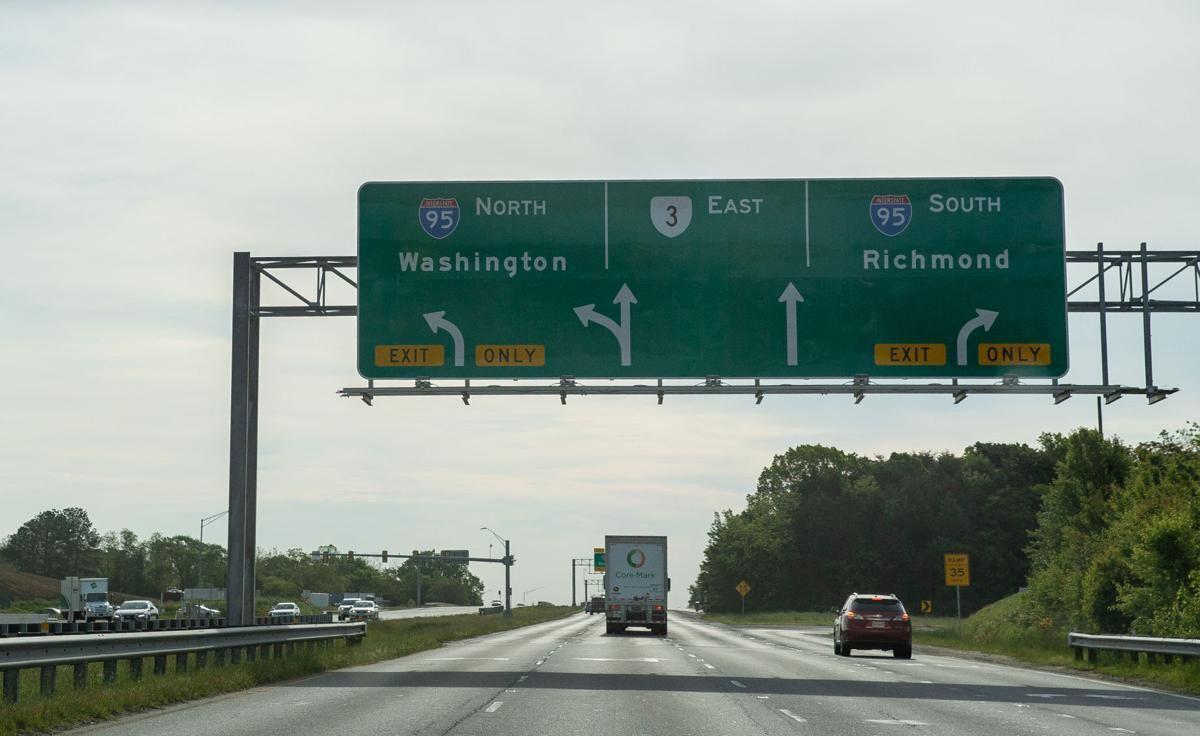 IT'S FUNNY, but looking back on New Year's Day 2020 almost seems like an exercise in nostalgia. The issues that seemed most important in the Fredericksburg region before the COVID-19 pandemic reared its ugly head have since acquired a sepia-toned patina of days gone by even though it was just one year ago.
For example, last Jan. 1, we were concerned about the region's difficulty in balancing population growth with economic development—not just in order to reduce the number of commuters on the roads, but also to create jobs and new revenue streams for local governments to help them pay for the services that the newcomers would demand. Who could foresee that just three months later, the focus would shift dramatically from attracting more businesses to the region to keeping those that were already here financially viable?
Back then, traffic congestion was still the region's biggest problem. But the pandemic lockdowns shoved that issue to the back burner, as thousands of commuters suddenly found themselves working from home while their children tried to learn online, sometimes in the same room.
For the remaining drivers who breezed along on Interstate 95 for the first time in ages, traffic congestion was a not-so-distant memory. But as restrictions were lifted, the number of vehicles on local roads gradually inched back up.
The tough question now for transportation planners, including the new administrator at the Fredericksburg Area Metropolitan Planning Organization and regional representatives of the Virginia Department of Transportation and the Virginia Railway Express, is whether work-at-home will become permanent for a significant number of local commuters. Nobody knows for sure, but the possibility must now be taken into account in any short- or long-term transportation planning.
We were also concerned last Jan. 1 with local Asset-Limited, Income Constrained, Employed (ALICE) residents who found it difficult to find affordable housing a reasonable distance from their jobs. With many of these local residents now facing eviction as a result of being laid off or having their work hours reduced, the housing situation is in much worse shape than it was before the pandemic.
Landlords who have not been paid for months due to a court-imposed eviction moratorium are now more likely to sell their non-income-producing properties, adding to the region's affordable housing crisis.
Last year, local educators were concerned about overcrowding in some schools. None of them were prepared for the complete closure of school buildings for months at a time, stretching between two academic years, or the difficulties of teaching students exclusively online. Nor were parents ready to have their kids home 24/7, or having to supervise them while they were trying to do their own jobs remotely.
As of Thursday, the Rappahannock Area Health District recorded 12,828 cases of COVID-19 in the region since the pandemic began, with 119 COVID-related deaths. But nine months of bad news about the coronavirus largely drummed out discussion about the commonwealth's deadly opioid epidemic, which in some cases was exacerbated by Gov. Ralph Northam's stay-at-home executive orders. So now we've got to deal with an epidemic within a pandemic.
And instead of historical preservation, 2020 brought historical revision, with the slave auction block in Fredericksburg, and statues of Confederate generals and others removed from county courthouses, the statehouse in Richmond and the U.S. Capitol in Washington, D.C.
Public discourse in 2019 already seemed to reach an intolerable level of incivility, so we didn't predict the torrent of name-calling, culture cancelling, mask and unmask shaming, and other indignities that unfortunately characterized this past year. Frustration over COVID restrictions, loss of employment, fear of getting sick, violence in the cities sparked by the killing of George Floyd in Minneapolis, and one of the most contentious presidential campaigns in recent history were partly to blame.
But so was the coarsening of the culture, aided and abetted by social media—which Americans had plenty of time to fight over.
All in all, 2020 was not only a terrible year, it changed the region and its priorities. But a New Year always brings new hope and a new perspective. And with vaccines on the way and the regional economy slowly recovering, better times hopefully lie just ahead.