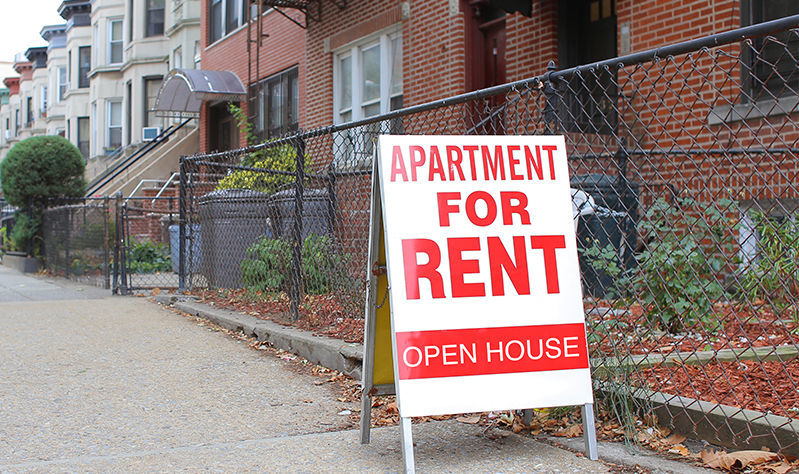 moratorium on evictions put in place by Gov. Ralph Northam due to the coronavirus lockdown, the Virginia Supreme Court lifted the ban on Sunday, thus allowing local courts to resume eviction proceedings.
The federal CARES Act offers some protection against eviction or foreclosure for tenants or homeowners who live in federally subsidized housing or have a federally-backed mortgage. Last Thursday, Northam announced that the commonwealth would use $50 million of CARES Act funding to set up a short-term Rent and Mortgage Relief Program for Virginians who lost their jobs or were furloughed due to COVID-19.
Families with a current gross income below 50 percent of the area median income or who have a monthly rent or mortgage payment at or below 150 percent of the local fair market rent will get first priority.
"People who did all the right things, who worked and were able to pay their rent and their bills have found themselves out of work and also out of money," Northam explained. "I urge all landlords and lenders to partner with the state on this effort so that we can help families get current on their rental and mortgage payments. Our priority is to prevent evictions and to get Virginians back on track."
We previously urged the state and local governments, as well as private lenders and landlords, to work together to prevent a large-scale eviction crisis in Virginia—which had one of the highest eviction rates even before the pandemic. Nobody would benefit from such a scenario.
By now, most people who lost their jobs or were furloughed due to the pandemic should be receiving unemployment and federal stimulus checks, according to the Virginia Employment Commission. Clearing up the rest of the once-voluminous backlog will help.
The stayhomevirginia.com website also has lists of resources for renters and homeowners who are behind on their housing payments.
However, at some point, back rents will have to be paid. If they aren't, landlords will think twice about taking the legal and financial risks involved in renting out their properties. And if too many of them decide that the risk is not worth it, and they convert their multi-family apartment buildings to condos and sell their single-family rental homes to private individuals, guess what will happen?
The stock of affordable housing, already scarce in the Fredericksburg region before the pandemic hit, would be significantly decreased even more.
As Stephen Haner, senior fellow for state and local taxes at the Thomas Jefferson Institute for Public Policy, pointed out in a recent op-ed published in the Roanoke Times: "No moratorium has protected landlords from their own creditors since March. Rent dollars pay the property taxes, insurance, maintenance, utilities, and any financing costs of the property. In turn, those property taxes finance firefighters, schools, and local social programs that are likely helping those taking advantage of the moratorium. This is a domino effect that starts with renters and ultimately circles back and will knock them down, too."
This was always the real danger of interfering with the state economy on such a large and unprecedented scale. Keeping those dominoes from falling and crushing not only the people who lost their livelihoods through no fault of their own, but also their landlords and the local governments they rely upon, will take a sustained and coordinated public–private effort to mitigate further economic damage.
Landlords cannot be forced to provide shelter to the public without compensation indefinitely. That could be challenged in court as an illegal "taking," requiring the commonwealth to make them whole. That, in turn, would blow another multi-million-dollar hole in the state budget if a compromise agreeable to all parties cannot be worked out.
And Gov. Northam may soon discover that closing down the Virginia economy was a whole lot easier than opening it back up again.