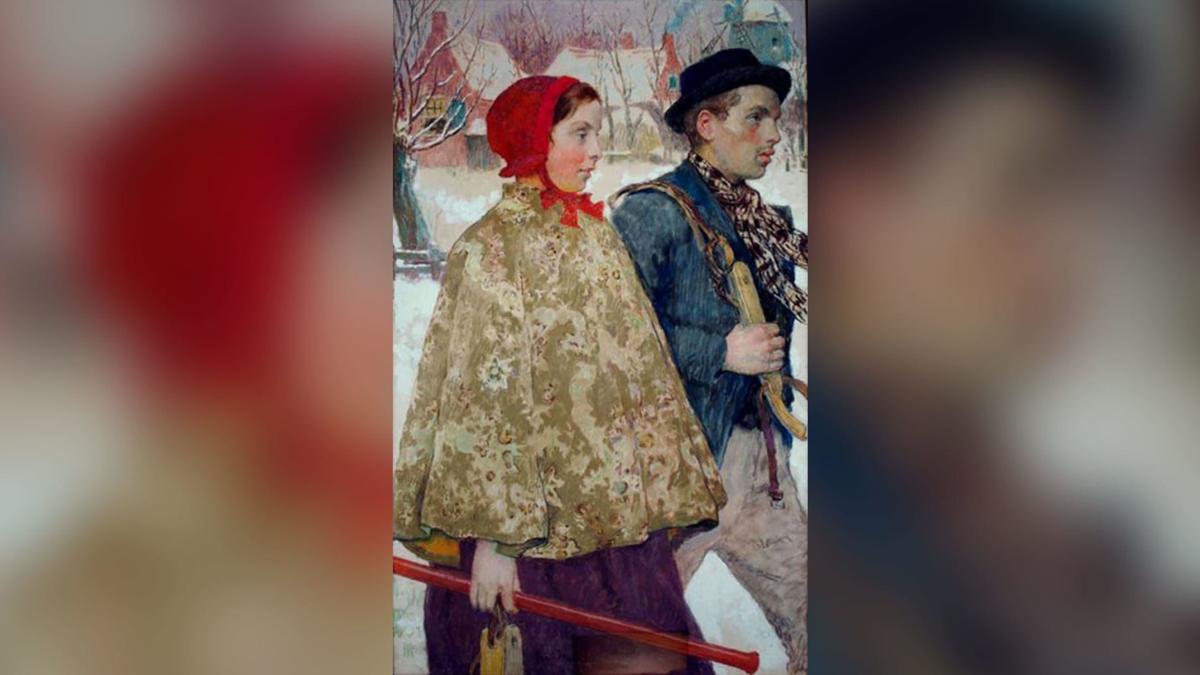 IT TOOK 87 years, but "Winter"—a painting of two young skaters by impressionist Gari Melchers—was finally returned to the Jewish family from whom it had been stolen by the Nazis in 1933.
Melchers (1860–1932), an American Master whose Belmont estate in Stafford County is considered one of the best preserved artist's studios of its time, was a prominent portraitist and landscape painter who enjoyed critical acclaim and financial success both in Europe and the United States. His work is displayed at the Smithsonian American Art Museum and the Art Institute of Chicago.
German newspaper publisher Rudolph Mosse bought "Winter" directly from Melchers in 1900 at the Great Berlin Art Exhibition. The painting was one of more than 200 artworks seized by the Nazis after the anti-Nazi Mosse family was forced to flee from their Berlin home. It changed hands several times before it wound up at the Arkell Museum in Canajoharie, N.Y. in 1934, where it remained until now.
"The Mosse family lost nearly everything because they were Jews, but they did not lose hope. While this certainly does not take away the pain that the Mosses endured, I hope it provides the family with some measure of justice," said acting U.S. Attorney Antoinette Bacon after a virtual repatriation ceremony in Albany, N.Y. last month, where "Winter" was handed over to the Mosse Foundation, which represents the heirs of Rudolph's daughter, Felicia Lachmann–Mosse.
It is believed that the Nazis looted some 600,000 works of art from Jews and others all throughout Europe during World War II, of which 10,000 pieces are still missing and may have been destroyed in an attempt to erase the culture that produced them. The destruction of important works of art that had survived for centuries was also a hallmark of cultural revolutionaries in China, Afghanistan, Iraq and other countries.
The return of "Winter" to its rightful owners after nearly 90 years is a small, but important effort to not only right a grievous wrong, but to preserve the history and culture that Melchers' paintings so poignantly represent.
Catch the latest in Opinion
Get opinion pieces, letters and editorials sent directly to your inbox weekly!