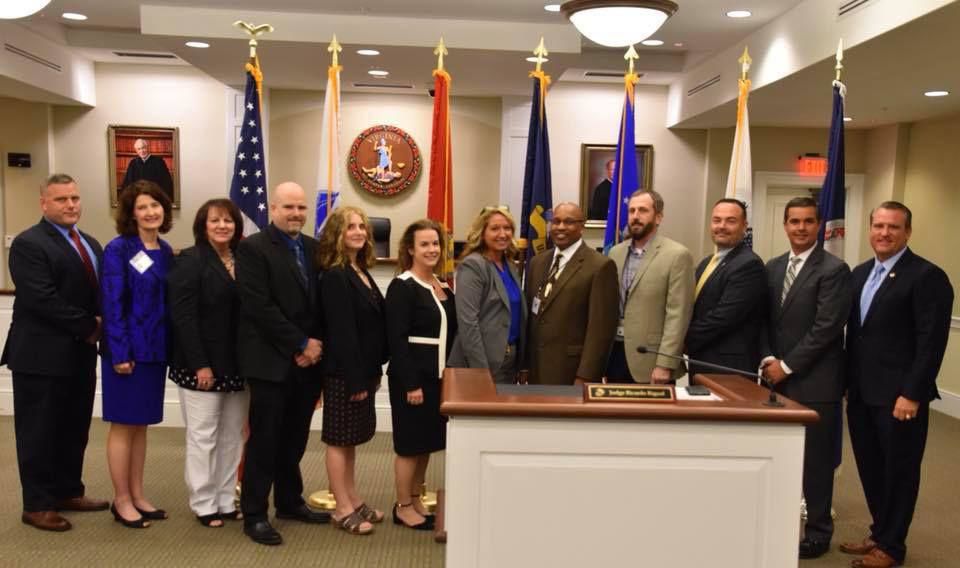 A bipartisan bill now before the U.S. Senate would providegrants and technical assistance to states like Virginia that have set up special courts that direct veterans facing certain criminal charges to court-supervised treatment programs instead of jail. Passing this bill should be a no-brainer.
The Veteran Treatment Court Coordination Act of 2019 was introduced by Rep. Charlie Crist, D–Fla., in January, and passed by a voice vote in the House of Representatives on Oct. 28. The bill, which is now before the U.S. Senate (S.2774), is co-sponsored by Sen. Tim Kaine, D–Va. It would "standardize data reporting methods, serve as a repository for resources, provide training to veterans court administrators, and serve as the Dept. of Justice's subject matter experts on veterans courts issues."
The first veterans court was established in Buffalo, N.Y. in 2008. There are currently over 500 throughout the nation that are modeled on regional drug courts, which have become more prevalent in recent years as the criminal justice system shifts from a punitive to a more therapeutic approach in dealing with addiction and mental illness.
Mindful that untreated service-related trauma is often a factor in criminal activity, veterans courts focus on the rehabilitation of former members of the military who commit certain non-violent crimes.
Veterans who run afoul of the law in Spotsylvania and who are suffering from substance abuse, depression or Post Traumatic Stress Disorder as a result of their military service are sent to the Rappahannock Veterans Docket, which opened in June 2018 and is presided over by Judge Ricardo Rigual, who got it going with the help of state Sen. Bryce Reeves and deputy public defender Wendy Harris. If participants successfully complete an 18-month treatment program, including mentoring by former military members, and become drug- and alcohol-free, they can have their criminal records expunged. But those who fail to complete the program are required to serve their full sentences.
A study published in 2018 by the National Institutes of Health found that the one-year recidivism rate for veterans court participants was just 14 percent, compared with 23 to 46 percent for the prison population as a whole. This is enough reason for the federal government to assist states that are pursuing this approach.
However, Luis Quiñonez, chairman of the National Veterans Court Alliance, recently admitted that getting the legislation through Congress has been an uphill battle. "It's a tough nut to crack because a lot of people ask why should veterans get special treatment?" he told Military Times. "And the answer is because a lot of veterans face things that other people don't have to face."
Indeed, Justice for Vets points out that half of veterans with PTSD receive no treatment, which helps explain why 81 percent had a substance abuse disorder prior to being incarcerated. This nation needs to stop using prison as a de facto mental health facility and focus on locking up truly dangerous criminals.
Rep. Rob Wittman, R-1st District, an early co-sponsor of the House bill, pointed out that "there are currently over 200,000 veterans incarcerated in American prisons, over 40,000 are homeless and 21 commit suicide every single day. A single veteran in any of these categories is unacceptable and we owe them a second chance."
And a second chance is exactly what veterans courts endeavor to provide those who have put their lives on the line for their country.