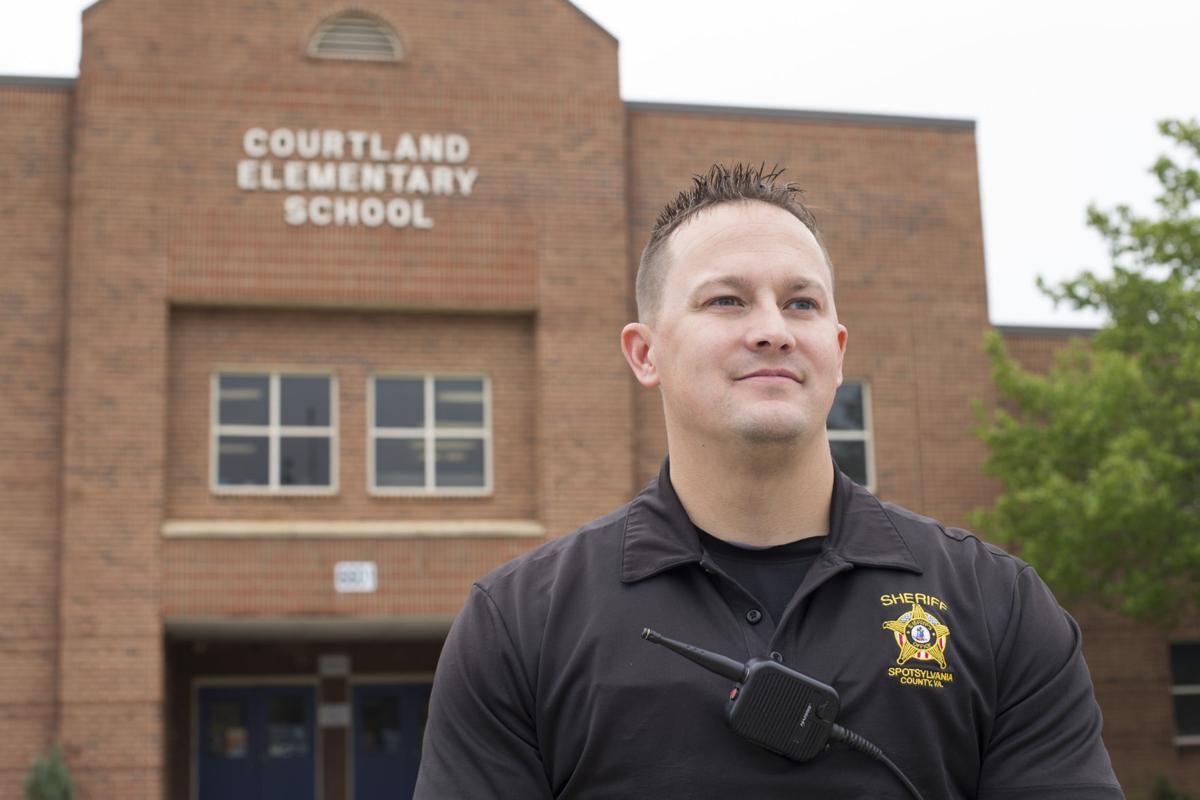 THE unprecedented confluence of the COVID-19 pandemic, heightened attention to police brutality following the murder of George Floyd and an alarming number of school shootings in recent years has created considerable confusion about what role—if any—law enforcement officers should have in public schools.
Are officers assigned to schools to protect students, teachers and staff or to enforce the law? Does their presence add to, or detract from, the schools' educational goals? Does it prevent student violence or perpetuate the school-to-prison pipeline?
After the horrific massacre at Sandy Hook Elementary in Newtown, Conn., in 2012, where 26 people —including 20 first graders—were killed, the public clamored for more armed officers to be assigned to schools around the nation and the 2018 shooting that killed 17 people at Marjory Stoneman Douglas High in Parkland, Fla., amplified those concerns. School resource officers were seen as protectors.
But now in Spotsylvania County, the School Board is considering amending the memorandum of understanding it has with the Sheriff's Office to allow deputies assigned to schools as resource officers to assist administrators "for specific safety reasons, including policy enforcement that affects safety."
This overly vague policy proposal is problematic. "Safety reasons" could include everything from running in the halls or not wearing a mask to sexual assault or bringing a weapon to school. It requires school resource officers to become enforcers.
According to the Virginia Department of Criminal Justice Services, one of the major legal concerns of having officers in schools is "the potential for schools to seek out law enforcement response as a solution to weak disciplinary polices or practices." The department reminds school officials that resources officers are not there to enforce school rules, manage classrooms or enforce the school's code of conduct. "The focus of law enforcement involvement in conduct matters is properly centered on incidents that involve a violation of the law."
Spotsylvania Sheriff Roger Harris claimed that his office "does not enforce mask mandates … but will continue to enforce all current criminal laws under the Virginia State Code." But the public health order mandating mask wearing in all Virginia K-12 schools signed by state Health Commissioner M. Norman Oliver that went into effect on Aug. 12 is enforceable under the code, adding to the confusion.
Last month, a Stafford High School student was criminally charged after a school resource officer identified a group of teens allegedly vandalizing a Chichester Park bathroom as part of a "Devious Licks" challenge on TikTok. In this case, the school resource officer was part of a surveillance team.
In June, Arlington County became the second jurisdiction in Virginia to remove school resource officers from all public schools. The Alexandria City Council also voted to redirect money it previously spent on SROs to fund more mental health positions—over the objections of a majority of the city's own school board.
But now they're back to the first question: How do we keep our students and staff safe? And there's no easy answers.
Elementary schools should not need law enforcement personnel on the premises. An armed security guard and a comprehensive security audit should be sufficient to prevent intruders from accessing school buildings. But the situation changes in middle and high school, where troubled students are more likely to pose a risk to others. Even then, officials must ask what problem they are trying to solve because "security" and "safety" are not the same things.