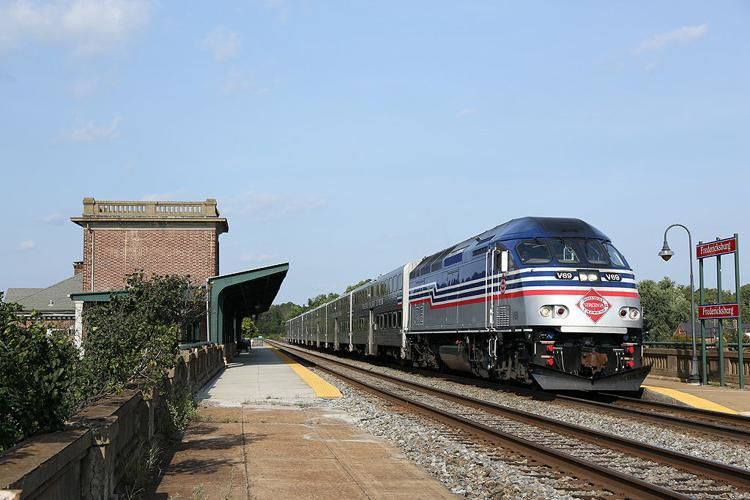 GW RIDE CONNECT is a free ridesharing service that helps residents of the Fredericksburg region design a custom commute without having to drive long distances alone. Pre-pandemic, riding the Virginia Railway Express, carpooling, vanpooling, and even slugging were all popular ways to get to work.
Having these options has been good for commuters, good for traffic congestion, and good for the environment. But the COVID-19 pandemic put a huge damper on ridesharing last year, and the surge in new cases is doing the same this year.
Let's face it: Personal vehicles are ideal during pandemics. They get their owners directly to and from various destinations without fear of contamination from other people outside the family.
With many people still working remotely, and others reluctant to be in a closed space with strangers for an extended period of time, will ridesharing ever return to "normal" levels? And if it doesn't, what does that mean for local jurisdictions that counted on GW Ride Connect to take a significant amount of traffic off the region's overcrowded roads and highways?
Or the Virginia Department of Rail and Public Transportation's $4 billion Transforming Rail in Virginia plan, a multi-year program to increase rail service in Virginia by purchasing 384 miles of right-of-way, 223 miles of existing track, and building 37 miles of new track to accommodate increased ridership?
In the Fredericksburg region, Phase 1 of the plan will add a third new track in certain sections of Caroline and Stafford counties by 2026, and in Spotsylvania and Stafford counties by 2030, with service enhancements all along the line. A combination of federal, state and local dollars will fund these capital improvements, which will increase speed and reliability by separating freight and passenger rail service.
In addition to VRE, the state is partnering with Norfolk Southern Railway, CSX Transportation, and Amtrak to link Clifton Forge to Doswell and Ridgeway, N.C., to Petersburg, with both tying into existing rail service from Norfolk and Newport News to Richmond, Fredericksburg and then all the way to the District of Columbia.
But these ambitious plans ultimately depend on recapturing the ridership lost during the pandemic while convincing many more people to ditch their cars in favor of mass transit. Earlier this month, DRPT launched a Transit Recovery Marketing Initiative, which the state agency hopes will "help rebuild rider confidence in transit services."
But even restoring the public's confidence in the safety of passenger rail and mass transit may not be enough.
The number of workers in Virginia who telecommuted was on the rise even before the pandemic and increased 43 percent between 2010 and 2018. Hamilton Lombard, a researcher at U.Va.'s Weldon Cooper Center for Public Service, predicted last year that teleworkers would soon surpass Virginians employed in the commonwealth's manufacturing sector.
And Gov. Ralph Northam's announcement that the state plans to spend $700 million in federal stimulus funds to extend universal broadband to all of Virginia will make it much easier for people to telework from rural areas, where home prices are cheaper and there is less traffic, making a two-hour train ride to escape it that much less appealing.
Nobody yet knows if these changes will be permanent, how they will affect broader statewide transportation patterns, or if DRPT's current efforts to lure former transit riders back are successful. But it doesn't make much sense to spend $4 billion to extend passenger rail service without knowing if there's enough Virginians who will use it to justify the expense.