As one enters Beth Sholom Temple in Stafford Country
Sometimes, it almost seems as if our elected officials want to keep us in the dark.
National holidays celebrating great people can be a two-edged sword.
 Virginia must measure the return on investment by collecting concrete data about "who" is receiving new internet services and "where" it is b…
Proclaiming himself "tired of being quiet," President Biden Tuesday proposed retiring the filibuster—the 60-vote threshold for getting almost …
As a doctor, Ralph Northam knows all about doing no
Nothing stirs the soul quite like comfort food on a cold day.
High school sports benefit far more than the athletes who go on to play in college, it builds leaders in every walk of life.
THAT TRAFFIC in the Fredericksburg area along Interstate 95 is bad is hardly news to the people who live here.
Connecting with our neighbors locally is the first step toward healing the divisions that are destroying our nation.
IS VIRGINIA ready for a gold rush?
WHEN IT COMES to pregnancy amid a pandemic, there is no manual. Where once expecting moms could find answers to most of their questions within…
EVER the optimists, we hold out hopes for a better 2022.
In a 288-page report as long and detailed as any Supreme Court ruling, a 34-member, bipartisan presidential commission couldn't reach consensu…
While there are plenty of priorities in Richmond likely to change when Republican Gov.-elect Glenn Youngkin takes over for Democratic Gov. Ral…
THERE was some good news in 2021. Really.
According to Sen. Mark Warner, our state's two U.S. senators and 11 members of Congress meet monthly to talk about how to address their state's needs.
WHEN Joe Biden took over as president, millions of Americans were relieved to finally have a leader who could be counted on to consistently sh…
GERMANNA Community College continues to come up with new ways to help Fredericksburg-area residents, young and old, further their education an…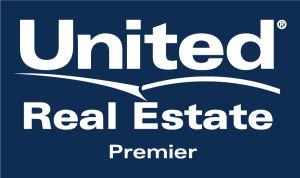 United Real Estate Premier
THE FEDERAL RESERVE has recognized an important reality: Sometime soon, it might actually have to raise interest rates significantly to curb i…
The Virginia Redistricting Commission's initial effort was a complete and total failure. Changes must be made so it doesn't happen again. 
TWO WRONGS don't make a right, governor.
THE LATEST REPORT on the state of the Chesapeake Bay is further evidence of what anyone who's been paying attention knows: Despite slow progre…
A bill that focuses just on the childhood arrivals, and nothing broader, would be a practical solution that could draw enough bipartisan suppo…
WE ARE a giving nation. Maybe we don't always give as much as we might to charitable causes, but when it comes to politics, the check is in th…
FOR THOSE struggling to keep a roof over their heads, these are cold times, and the temperature's dropping.