The disappointing reality is that the missing amenities were used to sell city residents on the Riverfront Park idea in the first place. 
We could be on the verge of a major surge in elder poverty that hasn't been seen since the Great Depression nearly a century ago. The irony is…
The expansion of the Affordable Care Act meant more Virginians are Medicaid recipients, and those new Medicaid enrollees appear to be at Groun…
Bipartisan legislation introduced in Congress by Senators Mark Warner, Tim Kaine and First District Rep. Rob Wittman would designate the histo…
When the U.S. Supreme Court ruled unanimously last month that the NCAA cannot limit the education-related benefits colleges offer their top at…
If Glenn Youngkin wants to ride his ill-defined promises to save the state from financial ruin into the governor's mansion, maybe he should fi…
Fredericksburg Public Schools' recent decision to begin phasing out its International Baccalaureate program comes after a challenging academic…
During emergencies, most Virginians take the services of the State Police for granted. They shouldn't. Policing is always a tough, dangerous a…
In the space of 16 months, Virginia permanently lost 3,200 restaurants and about 100,000 restaurant jobs. And while the commonwealth's tourism…
When people are purging statues and family heirlooms is precisely the time when public officials should be most wary of destroying irreplaceab…
Virginia's long-neglected transportation system is chronically short of money. The $2 billion state surplus – or at least part of it – would g…
After an exhaustive investigation into the 2019 mass shooting of 11 municipal workers and a government contractor by a Virginia Beach city eng…
The City of Fredericksburg is now considering a five-cent tax on each plastic bag. There are both pluses and minuses to this proposal, but Cit…
Take a moment to bask in the fact that, when it comes to ensuring that the promise of the Fifteenth Amendment is fulfilled, Virginia leads the way.
Virginia needs to either bite the bullet and give more than lip service to the community services solution, or we need to have enough beds in …
We're grateful that we live in a country that, despite its many flaws, still attracts thousands of newcomers each year, some of whom risk thei…
When the General Assembly voted last year to give localities the power to remove monuments and statues erected on public property, including t…
When both drivers and cyclists follow the Golden Rule, everybody has a much better chance of staying alive.
We applaud Sen. Warner's leadership on much-needed infrastructure legislation. After all, if Washington is going to spend a trillion dollars, …
Virginia apparently is for lovers of gambling. About a month ago, late May or early June, a little more than four months after online sports b…
Long & Foster, Inc. - Fredericksburg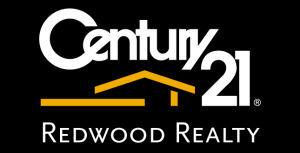 On June 15, the Stafford County Board of Supervisors voted 4-3 to rezone 28 acres of county-owned land to make way for the long-anticipated "D…
There's something on which Virginia Democrats and Republicans seemingly can agree: Trains. Both sides of the aisle concur that we need more pa…
The teaching of U.S. history and civics in Virginia's public schools got a B+ or a "Good" grade, according to "The State of State Standards fo…
According to the "Crime in Virginia 2020" report released earlier this month by the Virginia Department of State Police, there were a total of…
Garrison Keillor's weekly assertion on "A Prairie Home Companion" that all the children living in the fictional of Lake Wobegon were "above av…
Social scientists who study family dynamics are discovering (or rediscovering) the "Dad Effect"—which describes the tangible, measurable benef…
One of the hard lessons learned from the pandemic is that the current system of reporting, gathering and analyzing infectious disease data in …