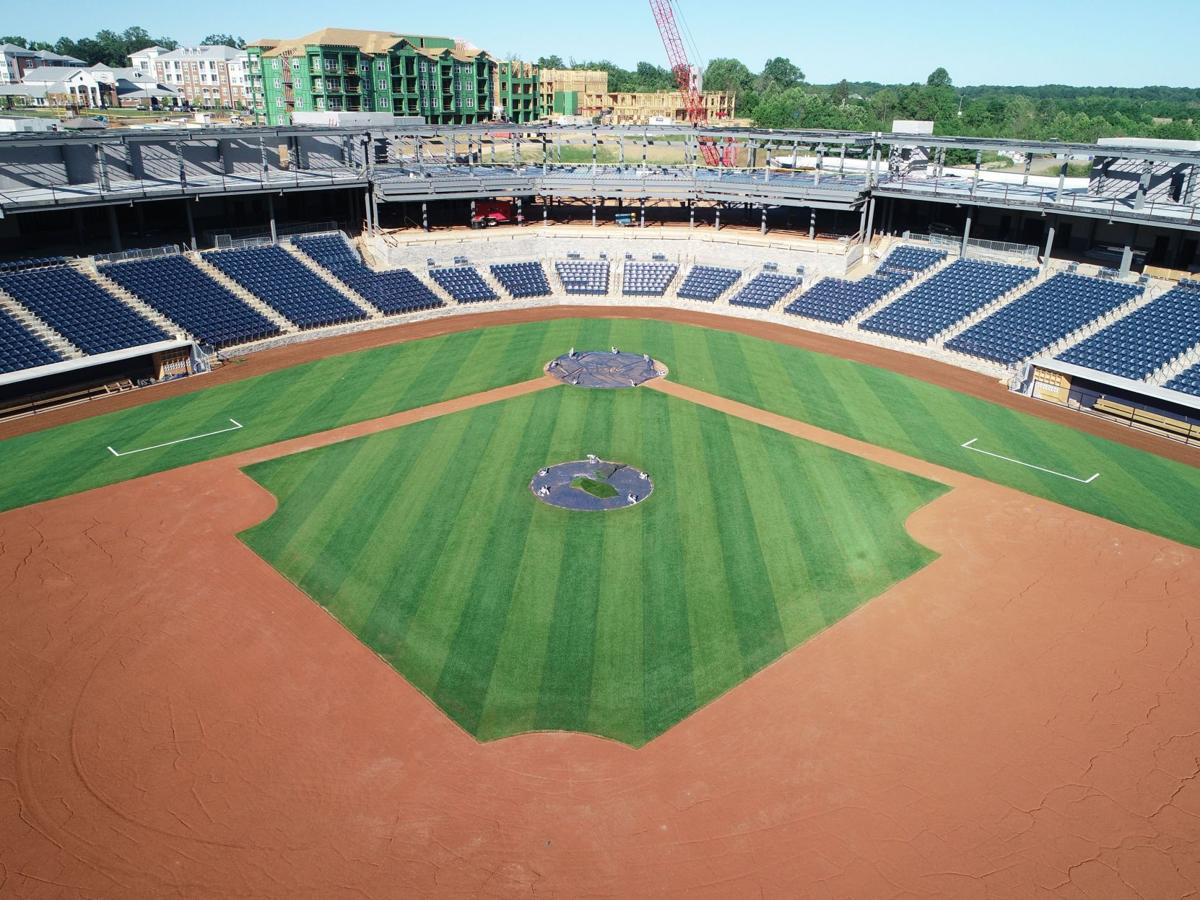 The Who sing on their classic rock opera "Tommy": "Got a feeling '21 is going to be a good year …"
In that case, the band meant 1921, but can you blame us for hoping it applies a century later, as well?
After the year we've just been through, we could all use something to look forward to. So, what can we look forward to in 2021?
Well, in Virginia we have a governor's race coming up … No, seriously, what can we look forward to—other than an end to the pandemic?
Let's start with the easy stuff: High school sports. Spring sports in 2020 were canceled, a lost season not just for the seniors who will never again get a chance to wear their school's uniform. Fall sports were punted until spring. Now everything is turned around: We'll have basketball and other winter sports first, then football, then the spring sports, in a season stretching into summer. The winter and spring sports won't seem so strange, but football in February, with playoffs in April and a state championship May 1, sure will.
Some colleges will play spring football, as well—locally, Virginia Military Institute, James Madison University and Ferrum College. High school football games are social events in many communities—Friday night lights and all that. How will that work in the spring? Ecclesiastes says that "for everything there is a season" and in the past Americans have been pretty adamant that spring is not football season. The USFL tried that for three seasons in the 1980s and then folded.
If all goes well, we'll also have all the other rites of spring—proms and actual graduation ceremonies. We'll have minor league baseball again in Salem and Lynchburg and, for the first time, Fredericksburg. Again, if all goes well, the Olympics should finally happen—pushed back a year. They're scheduled July 23-Aug. 8 in Tokyo.
All our big summer festivals hope to be back. Other entertainment should be back assuming movie theaters reopen.
Many of those events ultimately depend on the most untrustworthy elements of nature—weather and people. We're putting a lot of stock in the vaccines working and getting distributed in an efficient manner—and people being willing to take them. Some other things we can look forward to in 2021 are dependent on more predictable things—like math. At this moment, no fewer than three uncrewed spacecraft are headed toward Mars—one from the U.S., one from China, one from the United Arab Emirates. All three are scheduled to arrive at the Red Planet in February; with the ones from the U.S. and China planning to land.
That's not easy. About half the spacecraft that humans have sent there have wound up smashed to bits—or just not working. If either of these two missions work, it won't be a miracle—but some mighty fine engineering. Both the U.S. and Chinese missions are rovers that will crawl across the surface; the U.S. mission will also include a small drone to buzz around and scout out places for the rover to investigate. That would be a first—something human in origin flying through the air of another planet. The U.S. mission has a Virginia connection. The Perseverance rover was named by a Virginia middle schooler—Alexander Mather of Lake Braddock Secondary School in Fairfax County. We're still a long way from people walking on Mars, but we'll get a little bit closer on Feb. 18, the scheduled Perseverance landing date—or not. In November, the U.S. is scheduled to take another step into space—the first test of the Artemis spacecraft that will take future crews back to the moon. That will be an uncrewed flight—the first crewed flight, and the first crewed flight to the moon, are still years away.
Looking for other big thoughts? Costa Rica is scheduled to become carbon-neutral this year, making it just the third nation to hit that goal. (The others: Bhutan and Suriname.) Lots of countries have goals to become carbon-neutral at some future date—typically 2050, still three decades off. Virginia's Clean Economy Act—passed earlier this year—requires Dominion Energy to be 100 percent carbon-free by 2045 and Appalachian Power to be 100 percent carbon-free by 2050. But Costa Rica aims to hit that goal next year—and would be the biggest country to do so. Granted, it's only about 5 million people—a little bigger than Alabama and a little smaller than South Carolina—but journey of a thousand miles, single step, all that.
Maybe none of these things are your "thing." That's fine. It's not required. Everybody's different. The point is, 2020 is almost done. Have we ever been so eager to turn the calendar to a new year? We just hope The Who was right about '21 being a good year. It didn't turn out so well for Tommy, but maybe our experience will be different. We sure hope so.
—Adapted from The Roanoke Times