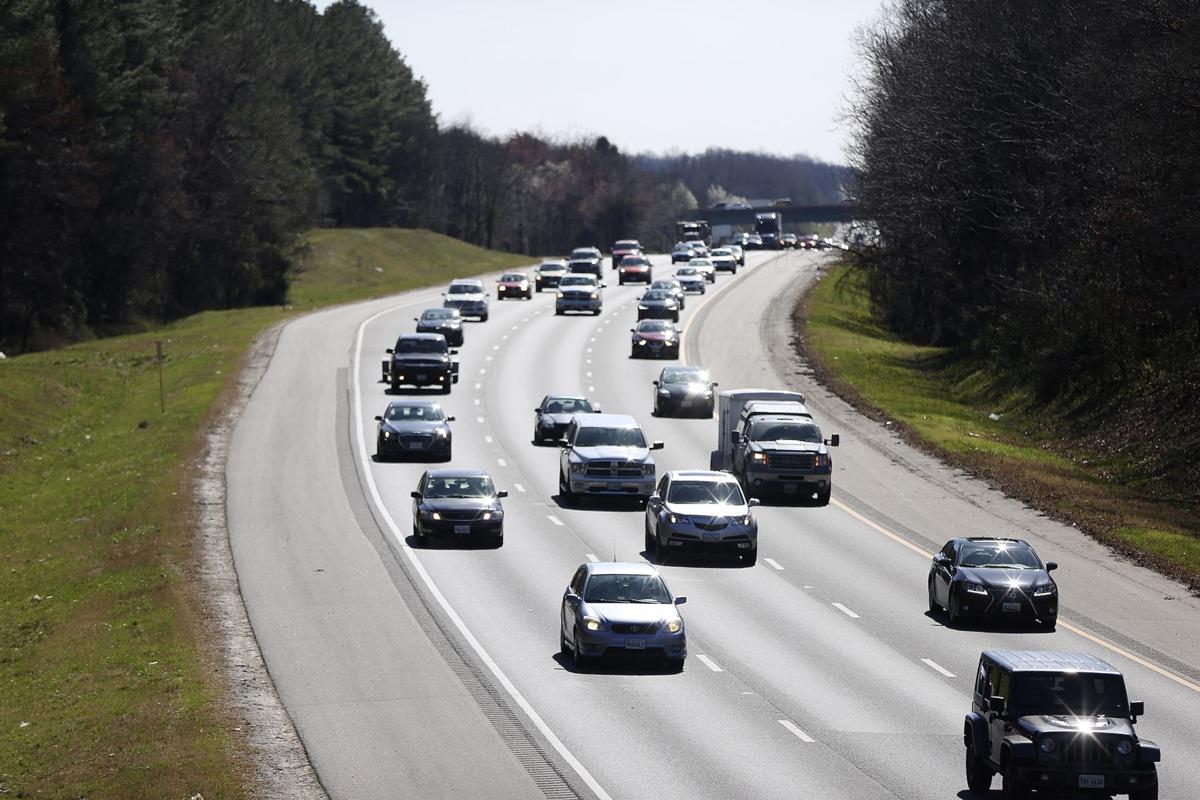 WHEN it comes to fighting traffic congestion, don't look for elected officials in the Fredericksburg area to get serious about regional solutions.
That's the takeaway from a two-hour forum sponsored by the Fredericksburg Regional Chamber of Commerce last week to gauge interest in forming a transportation authority, which would have taxing power to generate money for actual improvements.
Here's basically what officials from Fredericksburg and Stafford, Spotsylvania and King George counties were asked: Would you support an authority that allows member localities to collect a 0.7 percent sales tax or other levies to fund priority road, transit and trail projects as well as projects selected by each local government?
Of the four people on the panel, only one, Fredericksburg Councilman Matt Kelly, said he would support establishing an authority here. King George Supervisors Chairwoman Ruby Brabo said she's undecided. Stafford Supervisors Chairman Paul Milde, who running for the House of Delegates in the June 13 GOP primary, said he wouldn't support raising taxes.
But the most emphatic "no" came from Spotsylvania Supervisor Greg Benton. "I don't think there's a solution to the problem," Benton told the crowd of about 90 business people and residents at Thursday's forum. "I'm concerned with Spotsylvania. I'm not too concerned with people going up and down [Interstate] 95."
That does not offer much hope for a regional approach to tame what transportation planners call our "35-plus miles of severe reoccurring I–95 traffic congestion" from Quantico to Ladysmith and the 10-plus miles of congestion on U.S. 301 south of the Potomac River Bridge in King George.
It appears that local officials here are content to point fingers at politicians in Richmond and Washington for failing to adequately fund transportation needs.
For the past three years, the chamber has hosted public forums on the area's transportation woes, lobbied Virginia congressional leaders, met with top statewide officials and candidates and pressed for regional solutions to problems that don't end at a city or county line.
Business people here are keenly aware that traffic delays raise their costs, which are in turn passed on to customers—a de facto congestion tax on residents. They know reoccurring gridlock has kept vital job-creating companies from locating here and boosting the economy. They've also supported pitches to bring federal jobs from the D.C. area to the region—which is falsely seen as a viable alternative to improving the transportation network here.
And as Councilman Kelly noted, it makes sense to invest in infrastructure in a region where the population is expected to double in the next 20 years.
We hope local officials will take a longer-term look at transportation challenges here. No one wants to pay more taxes, but not doing anything comes at a damaging cost. And no, we cannot build our way out of congestion, but creating a transportation network with alternatives will pay off.
The local funds generated by a regional authority would allow the Fredericksburg area to obtain more state and federal dollars to move much-discussed, but still unfunded, projects forward to completion.
Authorities in Northern Virginia and Hampton Roads already have tapped tens of millions more in state and federal dollars under the Virginia's Smart Scale transportation funding program, which rewards cities and counties that get together to put up money to get people and goods moving.
The outlook for additional state transportation funding isn't good because the General Assembly doesn't want to revisit the issue after passing a bill in 2013. And after all the talk about infrastructure packages in last year's presidential campaign, the Trump administration has only signaled interest in more public–private investments in transportation. That means more toll roads like the I–95 express lanes.
So for the Fredericksburg area, it's time for serious consideration and public debate about a regional transportation authority.