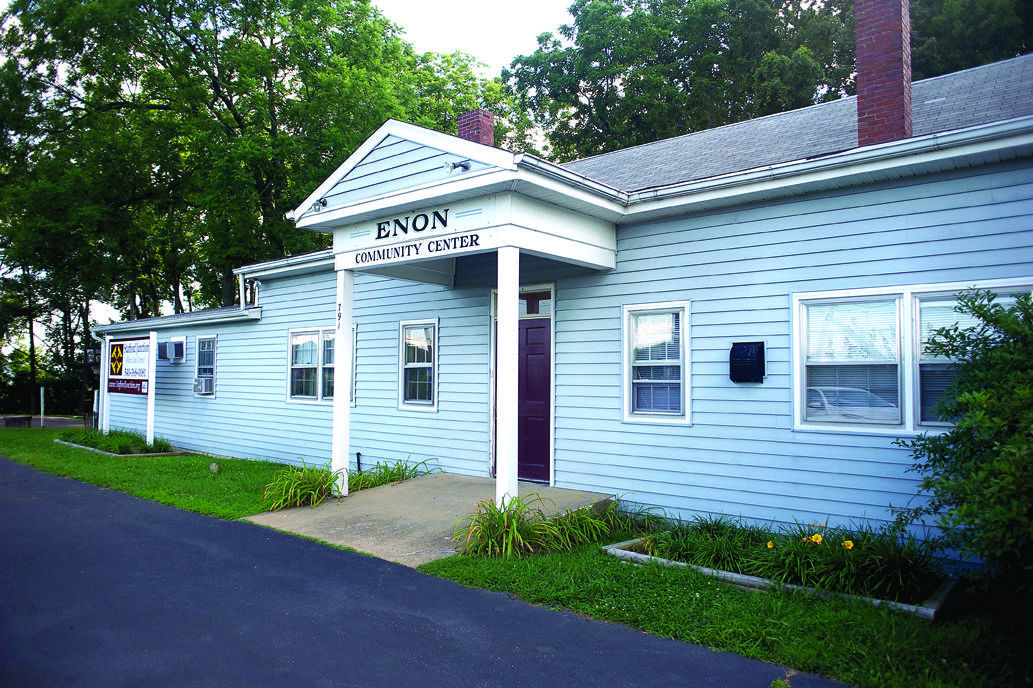 For 10 years, Stafford Junction has offered after-school activities for children who might otherwise be home alone in the late afternoons and day camps in the summer.
Over the years, the faith-based nonprofit group ran its programs from a former bank building, various churches and even private homes in Stafford County.
Now, Stafford Junction is on the verge of having its own permanent home—the Enon Community Center. Thanks to a $200,000 donation from Doris Buffett's Sunshine Lady Foundation, the group expects to close next month on the purchase of the one-story frame building near the corner of Truslow and Enon roads.
Linda Hill, executive director of Stafford Junction, knows the community center is a great spot because her group has leased it for the past three years. Owning it offers the group more stability. "It gives us the kind of foundation, the rock we need to move forward with all the programs," she said. "It's ideal for the children. It's just ideal."
The idea for Stafford Junction came about in 2002 after Stafford Sheriff Charlie Jett approached the county ministerial association about problems with children in a high-crime neighborhood in the county. The families there faced issues such as poverty, domestic violence and substance abuse. Many were non-English-speaking Hispanic and refugee families.
Volunteers from the churches responded through Stafford Junction by offering a place for kids to go after school for supervised activities, nutritious food and homework help. The program, known as Brain Builders, has grown. This fall, Stafford Junction will tutor and mentor students from six elementary schools around the county as well as a middle and a high school.
When school is out, Summer Junction day camp is held along with specialty camps on the performing arts and sports.
Stafford Junction has expanded its reach with programs for the parents and caregivers of preschoolers. Another program promotes regular exercise and healthy eating for low-income families.
Hill said having a permanent home will allow them to do more. "There's a lot of potential to look at programs for adult members of the families," she said. The excitement in Hill's voice is clear as she talks about reaching out across socioeconomic and cultural lines in the community. It's fitting that the Enon Center will continue to build community for the people of Stafford.
Residents, who founded the center in the 1950s, obviously wanted to give county families and friends a place to gather and share milestone moments. Over the years, the building hosted all kind of events and served as a county senior citizens center. However, fewer and fewer people rented the building before Stafford Junction began using it. Though some trustees of the Enon Center lament the sale, they will be able donate the proceeds to charities of their choice.