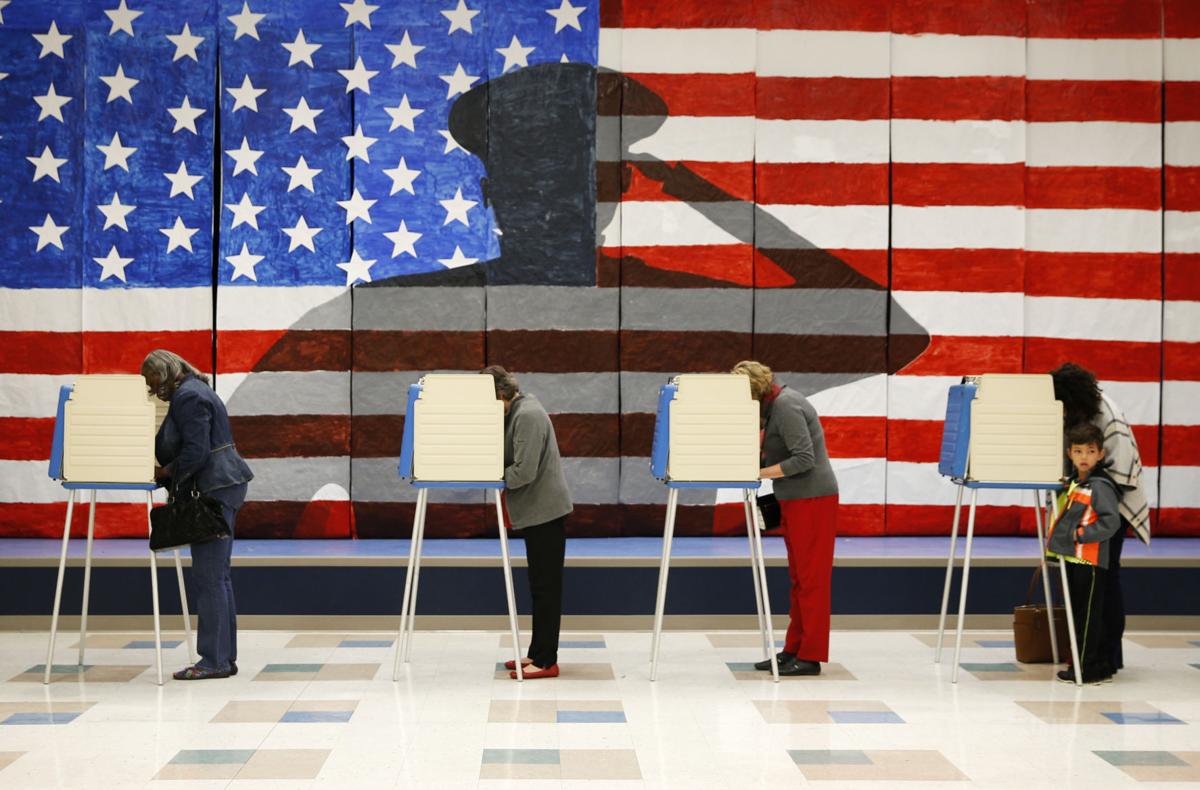 In a representative form of government, we choose who represents us, right?
Not always. In the 2015 House of Delegates races, only 29.1 percent of eligible Virginians voted, according to the Virginia Department of Elections.
And of that 29 percent, only 29 percent had a choice of candidates. That's because in 61 of the 100 state House districts, the winner ran unopposed.
Bottom line: only 8.4 percent of Virginians cast a meaningful vote two years ago for the people who represent us in the state legislature. Of the 122 Senate and House seats on the ballot in 2015, not one incumbent lost.
Put some of the blame on us, the voters. There is always a certain amount of listlessness in off-year elections, although this year likely will more closely resemble 2013, the last time we elected a governor as well as state legislators.
In 2013, 43 percent of Virginians voted, still nothing to brag about.
Maybe we should be more concerned with legitimate voters who don't vote rather than the alleged throngs casting their votes illegally.
You also can lay some of the blame for weak turnouts on gerrymandering. Our legislators have managed to redraw the district lines in an effort to ensure lifetime tenure. The next time those lines get redrawn is 2021, the year after the next U.S. Census.
Change does seem to be in the air, though. Since President Donald Trump's election last November, state Democrats seem to have gotten energized, at least at the level of state candidates for public office.
This time, instead of 61 uncontested House seats, there are only 33, the fewest since 2009. The GOP will probably still control the House after Nov. 7, but its 66-34 stranglehold seems likely to be reduced.
Last year, Hillary Clinton carried 17 districts in which a Republican holds the House of Delegates seat. This time, Democrats are challenging incumbents in all 17 of those districts.
In the Fredericksburg area, where the Republicans reign supreme, six incumbents (Michael Webert in the 18th, Nick Freitas in the 30th, Bobby Orrock in the 54th, Buddy Fowler in the 55th, Mark Cole in the 88th and Margaret Ransone in the 99th) have opposition this time.
It is possible that none of the challengers in our area will unseat an incumbent, although several around the state seem to have a good chance of winning.
It is heartening, though, to see the effort. Competition is good, whether in business, sports or politics. Without choices, there isn't much incentive to get off the couch and head for the polling site.
And without competition, there isn't much reason (other than a heartfelt desire to serve the public) for the incumbent to go the extra mile for his or her constituents.