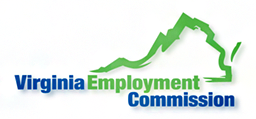 THE Virginia Employment Commission is not high on anyone's list of favorite state agencies these days.
Since the coronavirus pandemic shut down a lot of businesses in March, more than 1 million Virginians have filed for unemployment benefits. Some 38,000 filed in one week, the one ending July 18, and 357,000 continue to draw benefits. The VEC has had to deal with as many claims in five months as it normally sees in six years. Frustratingly but not surprisingly, there were more than 10,000 complaints in one month directed at the overwhelmed agency by people seeking benefits.
Now, with Congress wrangling about how and whether to extend the $2.2 trillion CARES Act, both employees and businesses are facing some hard realities.
The VEC says that, without help from the federal government, it will run out of money before the end of September.
The commission depends on the taxes paid by employers for its funds. In the Great Recession, that fund at one time had a $140 million deficit. To make that up, taxes on employers rose to about $236 per worker annually. Then, the economy came back, people were rehired, and the rate fell to less than $70 an employee.
After the recession, the VEC did what sensible agencies should do. It built up a war chest. By 2019, there was a $1.45 billion trust fund surplus.
Then came COVID-19, and what seemed like a comfortable cushion soon lost most of its padding. That surplus has shrunk by two-thirds and is now about $500 million. It is dwindling by the day.
State taxes on employers seem to create a no-win situation for some. The VEC levies higher taxes on those who have large turnover, such as a business that has had to lay off everyone or almost everyone during the pandemic and then is hiring again.
Consequently, some employers, already pushed to the brink, could see tax bills of as much as $550 per year per employee. This system does not seem to encourage rehiring. How many business owners will decide the numbers don't work and choose to shut down?
An overwhelmed and underfunded agency. Financially strapped workers who can't get benefits on time or at all. Businesses that face higher taxes because they've had an understandably large amount of turnover by having to shut down and then reboot.
Can anyone say "perfect storm"?
That vaccine can't come soon enough.