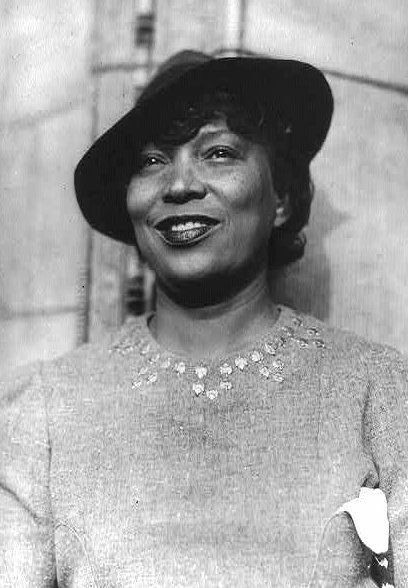 THE AMERICAN South arguably has the nation's most vibrant, celebrated regional literature, and key among its writers are outstanding women, ranging from Harriet Jacobs, Constance Fenimore Woolson, and Kate Chopin in the 19th century to LeAnne Howe, Jesmyn Ward, and Karen Russell in the 21st century.
The 20th century is a particularly rich era, and one thinks of a constellation of Southern women writers from this period whose works have become integral to our national literary heritage: Margaret Mitchell's "Gone with the Wind" (1936); Flannery O'Connor's macabre short stories; Harper Lee's "To Kill a Mockingbird" (1960); Alice Walker's "The Color Purple" (1982); and Dorothy Allison's "Bastard Out of Carolina" (1992).
However, two female writers from this era stand apart: Zora Neale Hurston (1891–1960) and Eudora Welty (1909–2001).
Born in rural Alabama but raised in the all-Black town of Eatonville, Fla., Hurston was a key figure of the Harlem Renaissance of the 1920s, but she produced her most enduring works—a trio of novels—in the 1930s: "Jonah's Gourd Vine" (1934), a fictionalization of her parents' ill-fated marriage; "Their Eyes Were Watching God" (1937), the beloved story of Janie Crawford's quest for love and self-love; and "Moses, Man of the Mountain" (1939), a complex retelling of the Book of Exodus.
Welty was born into a prosperous, tightly-knit White family in Jackson, Miss., and lived most of her long life there, even as she spent significant time in New York City, like Hurston, and was an avid traveler, especially to Europe. The author of numerous novels, including the Pulitzer Prize-winning "The Optimist's Daughter" (1972), Welty was an acknowledged genius of the short story, writing dozens of brilliant ones in the 1930s, '40s, and '50s.
Although markedly different in personality, longevity, relations to family, and perhaps most significantly, race, Hurston and Welty nevertheless share traits that often make them distinctive from their contemporaries.
Both women actively wedded their literary pursuits to those in other disciplines and enriched their writing as a result.
Hurston studied with renowned anthropologist Franz Boas at Columbia University, collected folklore throughout the South and the Caribbean, and published two groundbreaking collections, "Mules and Men" (1935) and "Tell My Horse" (1938).
Likewise, Welty was a keen-eyed photographer who, under the auspices of the Works Progress Administration, documented Depression-era Mississippi, as recorded in "One Time, One Place" (1971) and "Photographs" (1989).
Both women treasured humor, were noted raconteurs, and luxuriated in Southern idiom. Their fiction includes some of the region's most exuberant language.
A Hurston character, for instance, deems a virile man "a walking orgasm," while a Welty character assesses that a none-too-bright woman "could sit and ponder all day on how the little tail of the 'C' got through the 'L' in a Coca–Cola sign."
Unlike writers such as Mitchell and Lee, whose fame largely rests on solitary works, Hurston and Welty pushed themselves—and triumphed—in a wide arc of artistic forms, crafting short stories, novellas, novels, essays, and reviews. Moreover, each woman wrote a memoir—"Dust Tracks on a Road" (1942) from Hurston and "One Writer's Beginnings" (1984) from Welty—and seriously explored playwriting.
Finally, with sensitivity, appreciation, and truthfulness that largely checked cultural appropriation, both women imagined a range of others to themselves, including those from different racial perspectives.
Although not as well received as her earlier work, Hurston's last published novel, "Seraph on the Suwanee" (1948), centralized the lives of working-class Whites in Florida. Similarly, in stories such as "Powerhouse" and "A Worn Path," Welty offered Black protagonists negotiating the fraught terrain of the racist South.
Book lovers face the inescapable dilemma of what to read out of a near-inexhaustible set of options. But if one seeks a nuanced understanding of the 20th century South—with all its problems, conflicts, and vexed histories—an excellent starting point is the fiction of Zora Neale Hurston and Eudora Welty, since readers can rest assured that they will be in the most capable of hands.
Dr. Gary Richards, a specialist in Southern literature, is professor of English and chair of the Department of English and Linguistics at the University of Mary Washington. He will speak on Hurston and Welty as part of UMW's Crawley Great Lives Series at 7:30 p.m. on Thursday, March 4. The Zoom webinar can be accessed at umw.edu/greatlives.