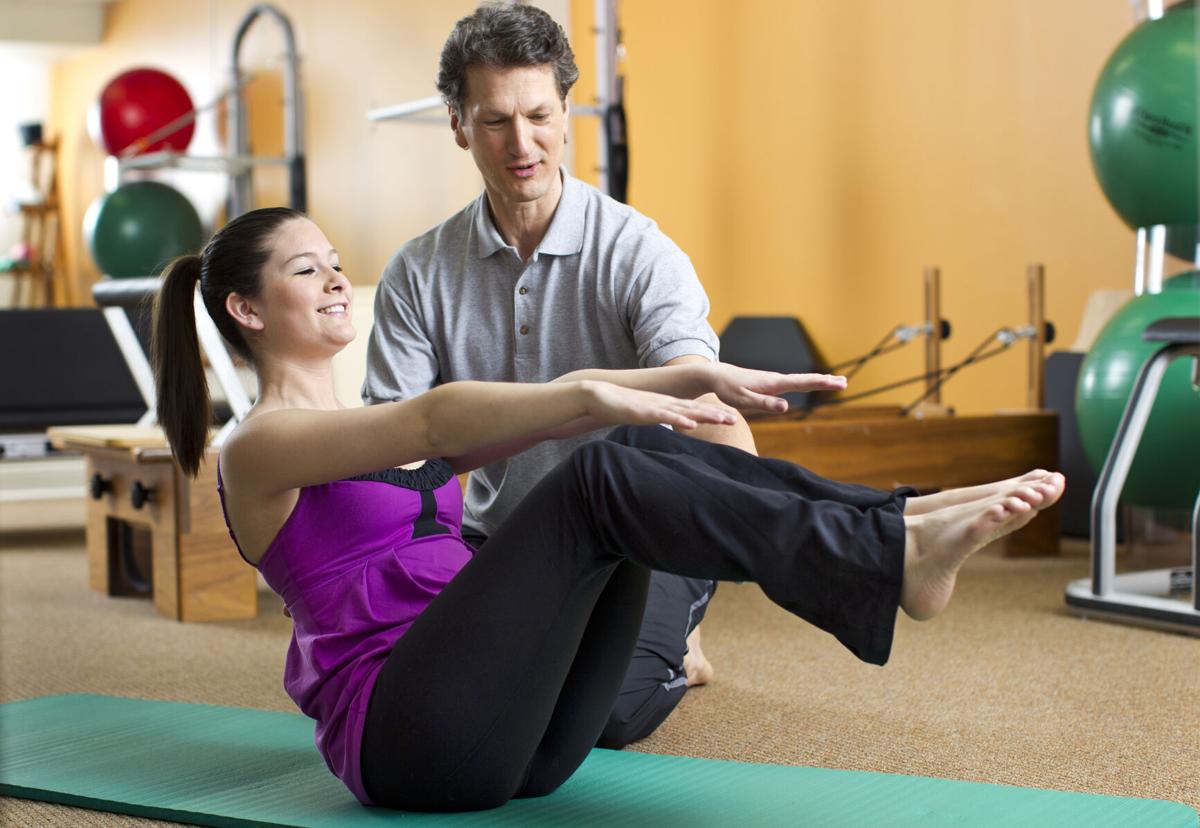 Here in 2020, there is enough in our world already to make us all a little unsteady.
The last thing anyone needs is vertigo, dizziness or an imbalance to add to the mix.
Fortunately, a vestibular dysfunction does not have to equate to a hospital stay or prescription regimen. In fact, a single physical therapy session has been the seamless remedy that so many local patients have needed.
The team at Fusion Rehab and Wellness is well-equipped to bring relief to patients with vestibular dysfunction.
Approximately one out of every three adults over 40 years old in the United States experiences a form of the condition. The most common form of dizziness is Benign Paroxysmal Positional Vertigo (BPPV), with symptoms including brief episodes of spinning-type dizziness that typically last less than one minute.
Additional conditions include labyrinthitis, Meniere's Disease, cervicogenic dizziness, head trauma (e.g. post-concussion), Persistent Postural-Perceptual Dizziness (PPPD), vestibular migraines and central vertigo.
For all of the aforementioned, and more, vestibular rehabilitation can work miracles.
So, how does vestibular rehabilitation work at Fusion Rehab and Wellness? For starters, the Fusion Rehab and Wellness team develops a customized program, consisting of activities and exercises to promote adaptation or compensation to a change, deficit or loss in the vestibular system.
In many instances, patients note an incredible difference – or complete cure – within one visit. If symptoms eventually persist down the line, patients are provided a detailed printout of the treatment and/or plan that worked for them.
A trio of dedicated and seasoned professionals lead Fusion Rehab and Wellness' efforts in the vestibular space – Dr. Travis H. Stoner, Richard Gaudio and Dr. Ashley J. Rolley.
As for what sets Fusion apart from the competition, the team prides itself on one-on-one care as well as helping patients achieve their personalized goals, spanning running a marathon to simply being able to play with their kids outside again.
So, as a case of vertigo or dizziness persists or as a new one may emerge, just know that there is an affordable and accessible solution waiting for you.
Fusion Rehab and Wellness has three locations in the area, including a Spotsylvania Office (4701 Spotsylvania Pkwy., Ste. 106), Lee's Hill Office (10340 Spotsylvania Ave., Ste. 201) and Fredericksburg Office. (212 Butler Road). For more information on Fusion Rehab and Wellness and its services, visit fusionpta.com.