Kevin and Donnie discuss if the Buccaneers, Bills, and Chiefs are all to win Week 1
After decades in the shadows of men's skateboarding, the future for the sport's daring, trailblazing women suddenly looked brighter than ever …
The delayed Tokyo Olympics are officially underway. From the sweltering heat overwhelming athletes to transport issues around official venues,…
The Tokyo Olympics rolled on Monday with swimming, skateboarding, surfing and more. See photos from the day.
HELSINKI (AP) — U.S. pop singer Pink has offered to pay a fine given to the Norwegian female beach handball team for wearing shorts instead of…
ISLAMABAD (AP) — A renowned Scottish climber died in an avalanche while attempting to scale K2 in northern Pakistan, the world's second-highes…
Washington Wizards guard Bradley Beal is considering a future outside of Washington, according to reports.
All offseason long following a season that wasn't, Massaponax coach Randall Pierce fielded a steady stream of questions from his soccer-starve…
When Ruby Darling arrived at Mountain View High School in 2017, she was a student in Fernando Ramos' physical education class.
ALL-AREA BASEBALL: Labrusciano was North Stafford's jack of all trades
By the end of business Monday, Texas and Oklahoma could officially be headed out of the Big 12, putting the conference on life support.
Will the SEC hand over the pass key to the vault?
The current deal between ESPN and Comcast runs out in September, according to sources.
LOS ANGELES — Apparently, former Santa Ana Mater Dei quarterback Bryce Young is already rolling in riches as the starting quarterback at Alaba…
When Evan Mobley declared for the NBA draft in April, he didn't go the traditional route.
Donnie and Mike discuss if Clemson will miss the CFP if they lose their opening matchup to Georgia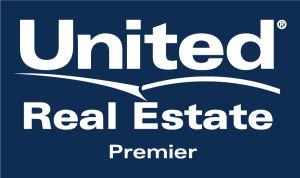 United Real Estate Premier
JACKSONVILLE, Fla. (AP) — Tim Tebow is one of the first to arrive at Jacksonville Jaguars practice. He jogs onto the field, stretches a little…
A.J. Preller got started early this year.
The Los Angeles Lakers are reportedly looking to add talent around stars LeBron James and Anthony Davis following their first-round loss to th…
The 368-yard drive on the 11th hole on Sunday exemplified the talent that Cameron Champ brings to the PGA Tour.
YOKOHAMA, Japan (AP) — Canada pitched a big league sister act at Italy in the Olympic softball tournament.
The Seattle Mariners have worked their way into the postseason race — one run at a time.