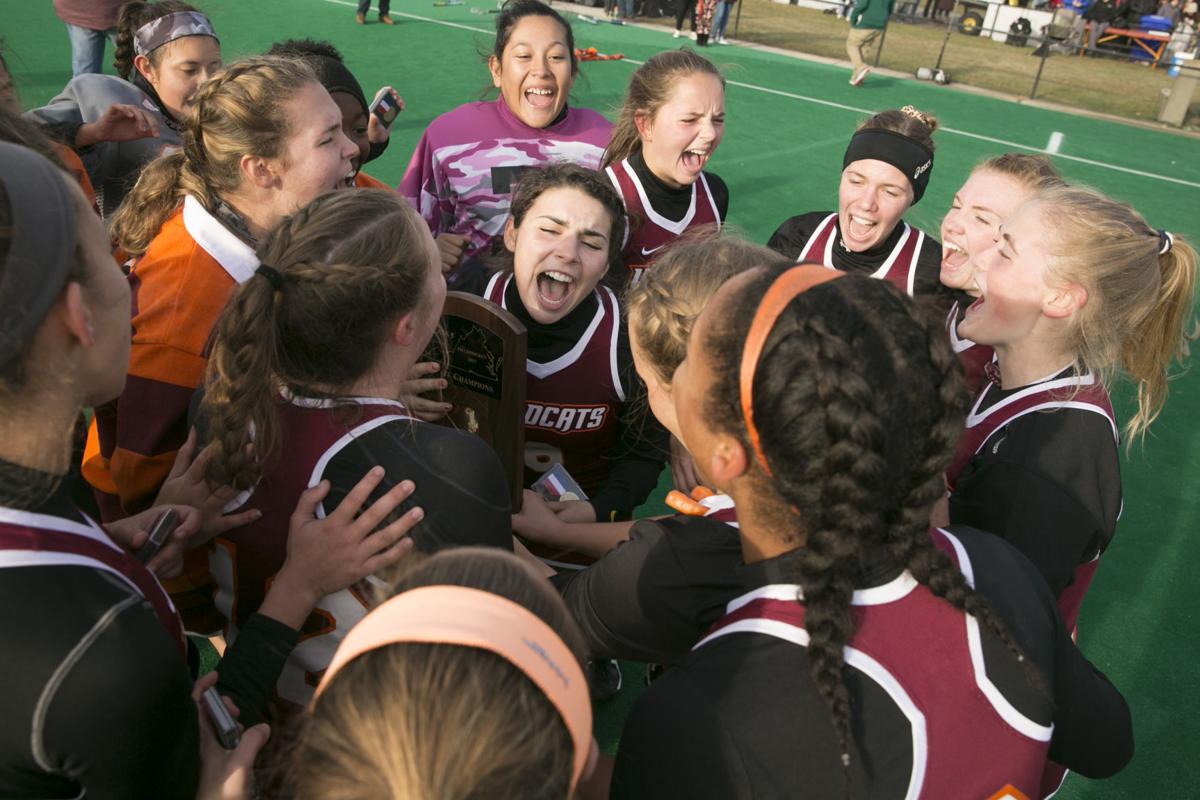 It was a stinging rain, the kind that made Madison Hatcher and her shivering Mountain View teammates think twice before swinging their sticks.
"[It] hurt just to hit the ball," Hatcher recalled of the weather conditions before her team's 2017 state quarterfinal against Stone Bridge. "We were all miserable."
In a pregame huddle convened as much to conserve heat as to strategize, Hatcher and the Wildcats ultimately agreed: "Just think about how it will all be worth it."
That downpour did something few opponents could do that fall: test the Wildcats' resolve. Mountain View steamrolled through Fredericksburg-area competition, recording 11 shutouts in its first 13 regular-season contests.
The Free Lance–Star's field hockey team of the decade encountered similar resistance throughout the postseason, outscoring three state tournament opponents 15–1 en route to capturing a second consecutive state title and finishing with a perfect 24–0 record.
But the Wildcats, led by senior captains in Hatcher and Maggie Hubert, never allowed themselves to coast. Head coach Kimmy Sullivan kept up the pressure during frequent intrasquad scrimmages to ensure complacency never set in.
"We never took it as blowout after blowout," said Hatcher, who now plays at Bucknell University. "We played a game—maybe we won 5–0—but then we threw it out the door and pushed ourselves to the max in practice."
Defensive and midfield units carried the Wildcats on the field in 2017, but the group's true defining trait was an uncanny chemistry.
"Just how well those girls connected on so many levels was something you can't coach," Sullivan said. "It just falls into place like that some years. You get lucky."
While the Wildcats were driven by a desire to repeat as state champions, one of the team's defining mantras was "just have fun," Hatcher said. There was no more enjoyable moment than the one that followed the final whistle in Mountain View's 2–0 victory over Deep Run in the state final in Virginia Beach.
"After winning the state championship, I looked at Coach Sullivan," Hatcher recalled. "We were in ultimate shock just looking at each other, like, we did it."
Joey LoMonaco: 540/368-5045
@joeylomonaco