Races shake up points leaderboard in Virginia Racer, Modified divisions at Dominion Raceway.
Longtime Rappahannock YMCA Stingrays swimming coach Herlinger retires.
Riverbend defeats Brooke Point on Wednesday 1-0, with a shutout victory in a Commonwealth District match.
Colonial Forge's Makayla Grubb won medalist honors at Tuesday's Commonwealth District golf championships at The Gauntlet.
Peyton Winter scored with 8:37 left in second quarter and the North Stafford defensive effort helped the lead stand up for a 1-0 nondistrict f…
There's an old saying that Lou Sorrentino revisits when describing obvious talent.
Rick Horrow joins Ariel and Ben to discuss when he thinks the new extended CFB Playoff picture will take place. 
Mid-Major Matt previews Thursday night's matchup between Marshall and Appalachian State to kick off Week 4 in college football.
Mid-Major Matt joins and previews Wake Forest taking on Virginia in Week 4 of the college football season.
Ben discusses how the national championship odds have shifted on teams who have already suffered a loss in their college football season.
Connor O'Gara joins the crew to preview an SEC matchup as Arkansas takes on the Aggies this weekend.
Connor O'Gara breaks down a matchup between LSU and Mississippi State that takes place this .
It took David Franco a few games to get accustomed to college soccer. Once he did, the goals came quickly and often.
Fawn Lake Real Estate Company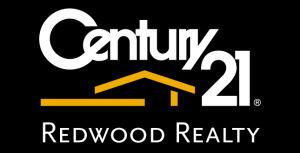 CLEVELAND (AP) — The Chicago White Sox clinched their first AL Central title since 2008 with a 7-2 win over the Cleveland Indians in a doubleh…
MILWAUKEE (AP) — Adam Wainwright joined Hall of Famer Bob Gibson as the only St. Louis Cardinals' pitchers with 2,000 strikeouts, fanning Milw…
PHOENIX (AP) — With a little over a week left in the season and his team tied for the worst record in the major leagues at 48-104, Arizona man…