KEN PERROTTE: State hunters must use new reporting technology this season
We've become accustomed to trash talk among rivals and criticism from fans in our high-profile sports.
ALONG WITH the temperature, enthusiasm and the pressure of expectations are rising for the football programs at Virginia Tech and Virginia, wi…
STEVE DeSHAZO: Olympics deserve at least a silver medal just for reaching finish line
STEVE DeSHAZO: FredNats are celebrating incremental progress
STEVE DeSHAZO: To be their best, Washington Football players need to take a shot
STEVE DeSHAZO: Trades with L.A. mean Washington franchises are starting over
Irish Leonardo and Robert Scott tied for medalist honors, each carding a 39, to help Eastern View beat Spotsylvania 160-182 in a Battlefield D…
It's time for our weekly Who's No. 1 fan poll once again. This week we're including any teams that have gotten a win so far this season. Let's…
Toward the end of a recent practice, Stafford interim volleyball coach Francesca Futia stood near the net and tossed balls into play on altern…
Cullpeper's Nathan Amos won medalist honors, but Spotsylvania  earned a team victory at Monday's golf tri-match with Liberty at the Country Cl…
Zach Ferguson admits he was caught off guard.
North Stafford senior Samuel Yakulis Jr. placed 12th in the 5,000-meter boys race at the Oatlands Invitational in Leesburg on Saturday.
Connor O'Gara joins Ariel and Ben to discuss the CFB  National Championship odds and go over what team has the most value so far. 
Kevin and Donnie discuss what team has the best value to win the Pac-12 this year. 
Connor O'Gara joins Ariel and Ben to discuss the firing of USC Head Coach Clay Helton. 
In her brief time at Fredericksburg Christian School, Kyla McIntyre made quite an early impact on the volleyball court. She's now doing the sa…
A big sports weekend included near-capacity crowds at The Diamond, Richmond Raceway and Lane Stadium.
There were long lines both to get into Lane Stadium and at concession stands.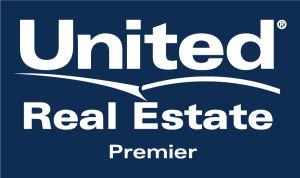 United Real Estate Premier
SEATTLE (AP) — Kyle Schwarber and Christian Vazquez drove in two runs apiece in the 10th inning, and the Boston Red Sox beat the Seattle Marin…
1. WAS TAYLOR MADE FOR THIS?
CHICAGO (AP) — Mike Trout is likely done for the year. Same for Jo Adell, another talented outfielder for the Los Angeles Angels.
A look at what's happening around the majors Thursday:
TORONTO (AP) — Bo Bichette homered and matched his career-high with five RBIs, Robbie Ray fanned 13 over seven innings to claim the major leag…
WASHINGTON (AP) — Jesus Sanchez's second two-run homer of the day capped a four-run ninth inning, and the Miami Marlins rallied past the Washi…
DETROIT (AP) — Dustin Garneau homered and drove in two runs, rookie Matt Manning combined with the bullpen on a three-hitter and the Detroit T…