CHARLOTTESVILLE—So this is what it had come to.
So far, the fact checkers are AWOL in correcting the facts associated with memes and themes posted by animal rights activists and organization…
LANDOVER, Md.—One irrelevant game remains in yet another irrelevant Washington Football Team season, so we can forgive Terry McLaurin for with…
Jamin Davis was a late scratch from Sunday's game at Dallas because his rapid COVID-19 test results didn't come back in time.
AUDIBLES ARE a necessary part of a football game plan. If a quarterback gets to the line of scrimmage and doesn't like the defense he sees, he…
BRENT PRY was a logical and inspired choice as Virginia Tech's new football coach. For Virginia, there's an even more obvious candidate for it…
Henley scored nine points in the third quarter, including five of six from the line. She hit 11 of her 12 free throws on the night, finishing …
Troy and Tyson Henderson led Lancaster with 17 and 13 points, respectively, to help the Red Devils secure the Northern Neck District boys bask…
Fredericksburg Christian girls fall short 71-41, at home against Virginia Academy.
IIF YOU WERE an athlete or a coach in the Fredericksburg area any time in the past three decades and you didn't know who Mike Neville was, you…
Jay Freeman led with 23 points to carry the Caroline boys basketball team to a 68–65 victory over Chancellor on Friday night.
Last week's winter storm might've taken away a week of practice for the gymnasts who competed in Saturday's Colonial Forge Winterfest Invitati…
The NCAA has adopted a sport-by-sport approach for transgender athletes, bringing it in line with the U.S. and International Olympic Committees.
The NCAA has announced that eligibility requirements for transgender athletes will be determined by each sport.
Despite a furious second-half rally, the University of Mary Washington women's basketball team dropped its second straight game with a 65-60 l…
The University of Michigan has agreed to a $490 million settlement with hundreds of people who say they were sexually assaulted by a former sp…
After helping Stafford High School's swim team bring home plenty of state medals in recent seasons, several alumni are continuing to excel at …
Bill Broderick has lost exact count of how many games his team has won in a row.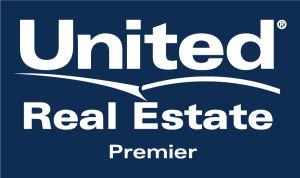 United Real Estate Premier
EAGAN, Minn. (AP) — The Minnesota Vikings have targeted two finalists for their general manager job: Cleveland vice president of football oper…
The NFL is curtailing daily testing of all players, vaccinated or unvaccinated, for COVID-19.
LAKE FOREST, Ill. (AP) — The Chicago Bears interviewed 1985 championship team member Leslie Frazier for their head coaching vacancy Friday and…
EAST RUTHERFORD, N.J. (AP) — Joe Schoen was at the top of the New York Giants' list of candidates when they started their search for a new gen…
SAN FRANCISCO (11-7) at GREEN BAY (13-4)
Aaron Rodgers understands time is running out on his hopes of winning a second Super Bowl title with the Green Bay Packers.
GREEN BAY, Wis. (AP) — The Green Bay Packers have boosted their pass rush for the postseason by activating outside linebackers Za'Darius Smith…