Count me among the skeptics when the NFL announced its plans to expand to 17 regular-season games for the 2021 season. More games meant more c…
Final exams are usually one of the things quarterbacks are glad to be rid of when they leave college for the NFL. Sometimes, though, like Aaro…
Quarterback—B–: Taylor Heinicke started  11 for 11 but cooled off in the second half and threw a costly late interception.
LANDOVER, Md.—One irrelevant game remains in yet another irrelevant Washington Football Team season, so we can forgive Terry McLaurin for with…
NFL coaches are often judged on their halftime and fourth-quarter adjustments. Here's a late shift in strategy that could turn out to be a bri…
Jamin Davis was a late scratch from Sunday's game at Dallas because his rapid COVID-19 test results didn't come back in time.
Need help sorting out the muddled NFL playoff races?
AUDIBLES ARE a necessary part of a football game plan. If a quarterback gets to the line of scrimmage and doesn't like the defense he sees, he…
Even if we weren't still dealing with a pandemic, this would be a tough time of year for almost every NFL team.
HOUSTON-CARSON PLACED ON IR LIST
Quarterbacks—D: Taylor Heinicke had his worst game before being injured, and Kyle Allen wasn't much better.
LANDOVER, Md.—We know that there's no quit in the Washington Football Team. That may be its only hope in the final four weeks of the season as…
Maybe there's a touch of sadism in the NFL's scheduling department. Why not take the league's worst division in 2020 and run it on a continuou…
LANDOVER, Md.—This is the ideal week for a trip to Las Vegas. Not only is the Washington Football Team on a roll that would be the envy of any…
Somewhere, Pete Rozelle is relaxing on a cloud, smiling and preparing to enjoy an afterlife turkey leg.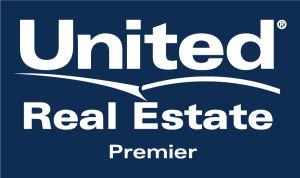 United Real Estate Premier
Quarterback—A: Taylor Heinicke outplayed Tom Brady this time and went 6 for 6 on the game-clinching touchdown drive. 
Slye promised A.J. he would make it as a football player, and has carried his brother's memory with him ever since. After making field goals, …
Once upon a time, NFL players were held accountable for their actions, on and off the field. Then-commissioner Pete Rozelle grudgingly suspend…
Both Joey Slye and the Washington Football Team are hoping that three is their lucky number.
No football player is more popular than the backup quarterback. Lately, it's also hard to think of anyone more critical to a team's success.