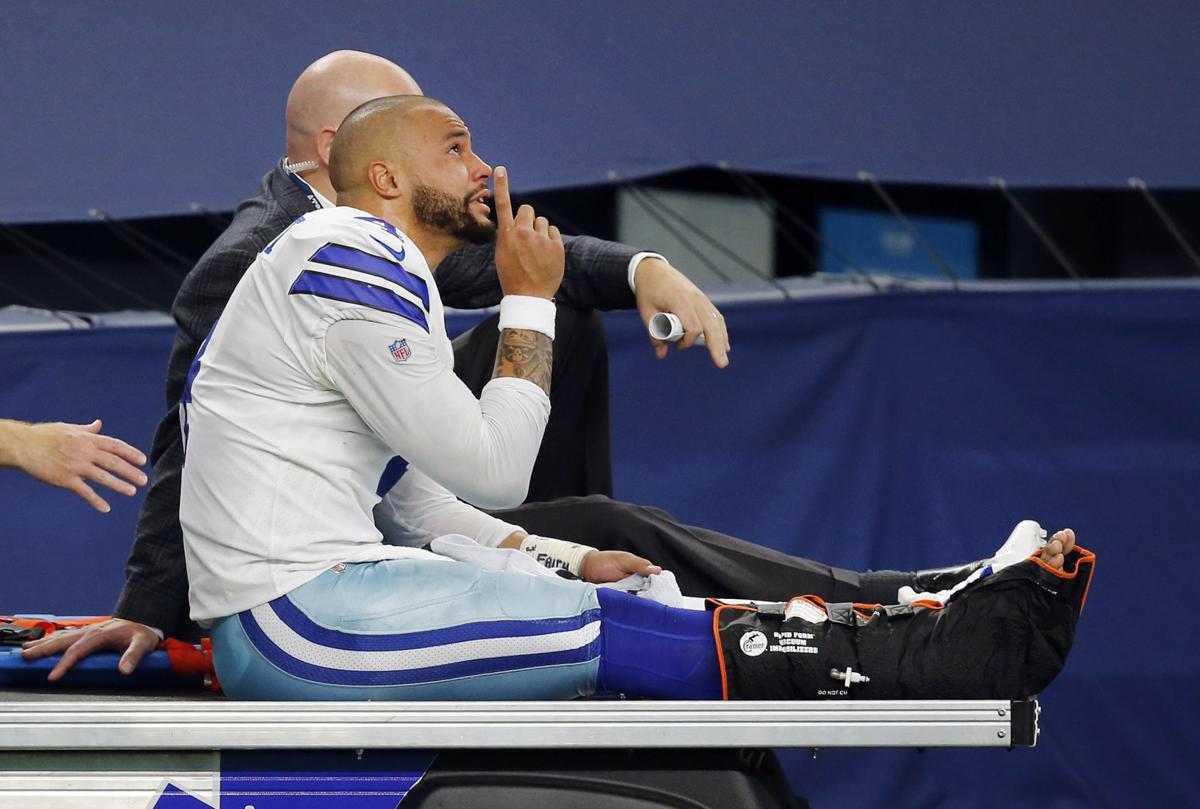 Aside from military personnel, football coaches may be the most regimented people on earth. Hall of famer Bill Walsh famously scripted his team's first 15 offensive plays of every game (which worked out pretty well), and nearly every coach this side of Mike Leach is a stickler for routine.
In this strangest of NFL seasons, though, game plans have gone out the window—whether it be quarterback depth charts, coaching changes or even where and when a team gets to play. Instead of halftime adjustments, coaches are having to adapt almost on a minute-by-minute basis. Just ask Saints coach Sean Payton, who suspended his best player (receiver Michael Thomas) for Monday's game for punching a teammate.
Through just five weeks, two head coaches (Houston's Bill O'Brien and Atlanta's Dan Quinn) have been fired. Usually, the first axe doesn't fall until at least midseason, but the Jets' Adam Gase and the Lions' Martt Patricia have to been feeling the heat as well as their teams continue to struggle. All four could be dressing up as pink slips for Halloween.
Perhaps it was a coincidence that on the same day that Washington's Alex Smith made his remarkable return to the field after almost losing his right leg two years earlier, the rival Dallas Cowboys suffered a gruesome loss of their own. Dak Prescott's compound ankle fracture further weakens a pathetic division and could have ripple effects for years to come.
Already wearing the team's franchise tag, Prescott was poised to cash in after the season with a contract extension that could have surpassed anyone short of Patrick Mahomes. Instead, he'll miss the rest of the season, and despite reassurances from team president Stephen Jones, the Cowboys may have to think long and hard about how much to invest in Prescott.
Fortunately for new coach Mike McCarthy, the Cowboys signed veteran Andy Dalton as Prescott's backup. He did enough to ensure Dallas' win over the feeble New York Giants Sunday (vaulting them into the NFC East lead at 2–3) and is surrounded by capable skill-position players. But with a decimated line in front of him, the slow-footed Dalton will be in the same kind of danger that sidelined the more mobile Prescott.
The New England Patriots are awaiting word on how long their starter, Cam Newton, will be sidelined by the novel coronavirus. Losing Newton and Pro Bowl cornerback Stephon Gilmore is probably a reality even the perpetually prepared Bill Belichick didn't expect.
Likewise, the Los Angeles Chargers planned on Virginia Tech alum Tyrod Taylor to be their starter—until a doctor punctured his lung administering a pain-killing shot before a Week 2 game against Mahomes' Chiefs. The silver lining is that coach Anthony Lynn discovered that precocious rookie Justin Herbert is ready for prime time—even if his team isn't.
Those are on-field changes. Off it, the Chargers have seen four upcoming games and their bye week changed because of the coronavirus—even though they haven't had a reported positive test themselves. Nine teams have already been affected, and the Bills and Titans just played the NFL's second Tuesday night game in 70 years.
Expect more changes on the fly if COVID-19 continues to plague individual teams. More postponements could mean the Super Bowl gets pushed back from its Feb. 7 date—or, as a final resort, the season could be canceled.
Coaches are accustomed to calling audibles, but that's a bit extreme.
Team-record scoring pace.
Claypool joins elite group.
Five DBs had sacks Sunday.
Steelers will test growth.
Has Carr finally arrived?
Virus hits biggest stars.
Can't afford to lose Jones.
Fitzpatrick still the starter.
Haven't won at home (0–3).
What does Dalton have left?
Herbert can't catch a break.
Burrow is getting battered.
In midst of a 17-day break.
QB carousel helps no one.
Post-bye schedule is soft.
Ryan: no TDs last 2 games.
Bar keeps getting lowered.
Candidate for relegation.
Concerned about COVID-19?
Sign up now to get the most recent coronavirus headlines and other important local and national news sent to your email inbox daily.