Rick Horrow joins and explains how the game of golf can grow
One thing about Torrey Pines Golf Course: It does not produce boring U.S. Opens.
The 26-year-old Rahm became the first Spaniard to win the U.S. Open. His victory also returned him to No. 1 in the world.
Donnie and Kevin explain why Mickelson is probably out for the US Open.
Fredericksburg's Becky Paul finished fourth in the Virginia State Golf Association's Super Senior Women's Stroke Play Championship this week.
Kevin and Donnie discuss if Phil Mickelson will finish inside the top 20 at the US Open.
Kevin and Donnie discuss if there will be a hole in one at the US Open
Five favorites for the U.S. Open this week at Torrey Pines, and five more to watch:
AUGUSTA, Ga. — Why the Masters is the world's greatest golf tournament:
Hideki Matsuyama has won the Masters, making history as the first male golfer from Japan to win a major championship.
World No. 3 golfer Jon Rahm lost $1.674 million last weekend because he tested positive for COVID-19.
The large gallery at the 18th green at Muirfield Village Golf Club had no way to know why Jon Rahm fell to his knees after two men spoke to hi…
Recovering from the February car crash that left Tiger Woods hospitalized with a badly broken leg has been "an entirely different animal" comp…
PGA Tour veteran J.J. Henry is the active leader in consecutive starts at the Charles Schwab Challenge.
When Phil Mickelson was perhaps 6 or 7 years old, just starting in junior golf, his mother Mary used to put a hand on each of his upper arms a…
"You want to play?" he said. "I'm going out now."
Despite much of the world being shut down in 2020, some industries managed to thrive. One of those that benefited the most was golf, as 2020 g…
For one glorious afternoon Lefty's Blue was just as pretty as Tiger Red, and he was the most inspiring golfer, and athlete, in the world.
At age 50, Phil Mickelson has become the oldest champion in the 161 years of major championship golf. Here's a look back at his career in photos.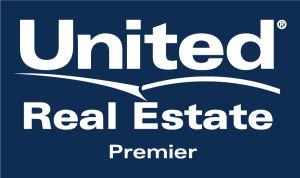 United Real Estate Premier
Mickelson broke the previous mark for oldest player that was held by 48-year-old Julius Boros in winning the 1968 PGA Championship.
Sponsored Content: We can't all play like the pros, but this new equipment will have you looking like it!
Tiger Woods has posted his first photo of himself since his car accident earlier this year, showing him on a golf course in crutches with his dog.
AUGUSTA, Ga. — Why the Masters is the world's greatest golf tournament:
Japan is a golf-crazy country. There are waiting lists for memberships at driving ranges, let alone the best country clubs.