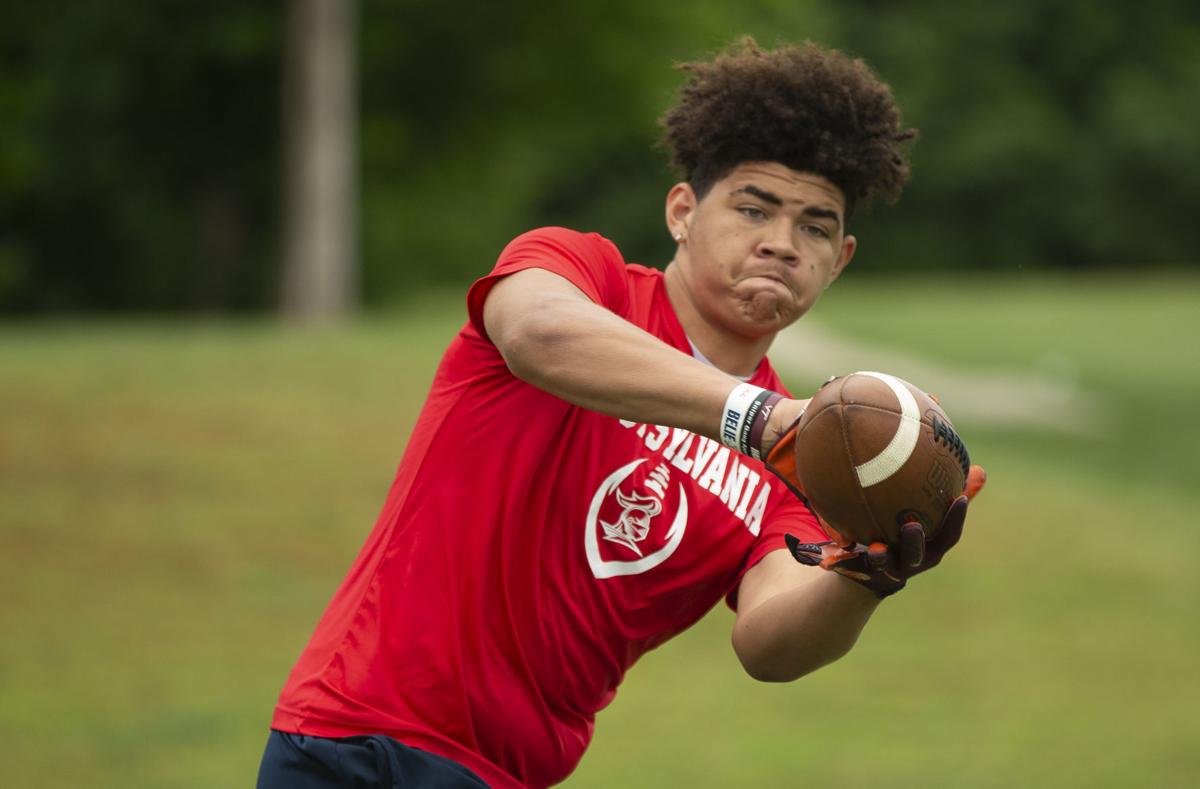 Mathias Barnwell is seeking a change of scenery—and his mother says it has nothing to do with football.
After one season at Spotsylvania High School, the highly-regarded rising sophomore tight end is headed to Riverbend.
Barnwell's mother, Shanna Barnwell, said Thursday that the family's request for a transfer was granted by the school system earlier this week.
Barnwell, nicknamed "Mega," is rated the No. 1 tight end in Virginia and the No. 2 player at that position in the nation for his class by recruiting analyst Tom Lemming.
He committed to Penn State last month after receiving 15 Division I scholarship offers.
Barnwell (6-foot-6, 240 pounds) was a first-team all-Battlefield District selection and second-team All-Area choice in 2019 after he caught three touchdown passes and five two-point conversions in the Knights' run-heavy offense. He also started at center for the Knights' basketball team.
Shanna Barnwell said the decision to transfer to Riverbend wasn't based on athletics but her son's well-being.
Spotsylvania finished 7-4 last fall and has a talented backfield expected to return next season, which has been postponed to March 1 because of the coronavirus pandemic. Riverbend went 3-8 last season.
Shanna Barnwell said she's unsure if her son's eligibility will be affected. The Virginia High School League requires players to sit out 365 days if the transfer isn't related to a family move.
However, the VHSL states that an exception can be granted if a school board or division superintendent transfers the student within the same division because of the welfare of the student and not for athletic purposes.
In that instance, Riverbend's basketball and football teams would have to maintain a Master Eligibility List of all players that have received such a waiver and reference school board minutes or written documentation granting the waiver.
When reached by telephone Thursday night, Spotsylvania football coach Jeremy Jack declined to comment on Barnwell's transfer.
Taft Coghill Jr: 540/374-5526