That leaves seniors Sydney Wynn and Yasmin Deane to carry the load as JM also breaks in a new indoor head coach in Greg Greven who has been wi…
Coming off respective eight-win seasons, King George's girls traveled to Riverbend to open up the 2021-22 girls' basketball season Tuesday night.
Chancellor stormed back from an 18-point deficit, but Jaylin Pressley's 28 points and six steals led Brooke Point to a season-opening 53-49 gi…
A high school senior's life is already filled with uncertainty. So when Mailee Roberts heard the news that Shawn Thurston was stepping down af…
ASHBURN—Even on the rare occasions when Mountain View managed small successes in Friday's Region 5D football final, the celebrations were brie…
The transition has been a fruitful one for both Holmquist and the Wildcats (11-1), who will face Stone Bridge in Friday's Region 5D championsh…
MOUNTAIN VIEW (11-1) at STONE BRIDGE (12-0)
Ever eaten two Thanksgiving dinners? Yeah, me too.
The Stafford High School administration has begun its search for a new football coach now that Mo Hampton has resigned from the position after…
St. Michael battled hard against injuries and a tough Portsmouth Christian team, but the Warriors came up short in their bid for a VISAA Divis…
One of the staples of the King George football team this year has been its ability to avoid costly mistakes. That ability helped produce 10 st…
ASHBURN—As he hugged each of the seniors Friday night, Nathan Yates thanked each for assisting in Riverbend High School's quantum leap forward…
ROANOKE—Who says lightning doesn't strike twice in one place?
NOKESVILLE—Even after his team built a three-touchdown lead in the first half of Friday's Region 3B semifinal at Brentsville, James Monroe foo…
Mountain View football coach Lou Sorrentino had an appointment with his cardiologist scheduled for early next week.
At times, Melvin Spriggs treats his helmet less like a piece of football equipment and more like a virtual reality headset.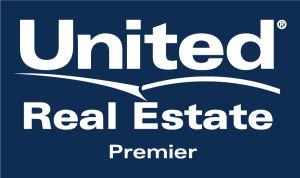 United Real Estate Premier
Keep up with all the Fredericksburg-area high school football playoff scores right here as we update them throughout the night.Once the games …
Most of the headlines during King George's unbeaten season have centered around the Foxes' powerful offense and their explosive passing game.
Offensive player of the year: E.J. Rogers (Courtland).