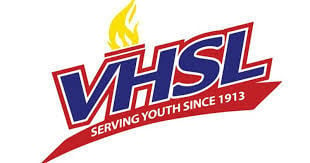 BROOKE POINT
Coach: Dwight Hazelwood (third season, 8–15)
2019 season: 1–10 (0–6 district)
Top returnees: Jr. QB Noah Sanders, Jr. ATH Manny Thomas, Jr. WR Christian Taylor, Sr. OL Andre Nesbit, Jr. DL Quintarius Floyd, Sr. LB Patrick Sullivan, Sr. RB Andre Maxwell, Sr. DB Justice McLemore.
Top newcomers: So. LB Bryce Lewis, So. LB James Carter, So, TE Donovan Grayson, Fr. DL Tyler Stefan, Fr. ATH Daniel Coates.
Outlook: After taking their lumps with a young team last year, the Black-Hawks hope to profit from those painful lessons. The core of the team is still young, led by Sanders (who has multiple Division I offers).
COLONIAL FORGE
Coach: John Brown (third season, 22–4)
2019 season: 11–3 (6–0 district), Region 6B champion.
Top returnees: Sr. QB/DB Noel Innocent, Sr. RB/LB Jordan Barnett, Sr. WR Cade Bills, Sr. WR/S DeLyn Palmer, Jr. OL Vincent Byrd.
Top newcomers: So. OL Nolan McConnell, Sr. WR Jordan Borders, So. WR Colby Kynard, So. RB Christian Stringer, So. FS Hiro Carr, Sr. LB Dorien Johnson, So. DB Emmanuel Patterson, Jr. LB Nate Niewoehner, So DB Deonte Johnson.
Outlook: The Eagles must replace graduated QB Madden Lowe and WR/DB Elijah Sarratt, who transferred to a private school, but there's plenty of young talent. VMI-bound Innocent takes over at QB and also returns to his starting cornerback spot. McConnell, who received nine Division I offers before making his first high school start, is a blocker to watch.
MASSAPONAX
Coach: Eric Ludden (23rd season, 181-75)
2019 season: 10–3 (5–1 district), Region 5D runner-up
Top returnees: Sr. QB Luke Morley, Sr. FB/LB Elijah Christopher, Sr. RB/DB Mike Swain, Sr. RB/DB Jacob Romero, Sr. OL Deshaun Sharp, Sr. WR/DB Isaiah Dowell, So. C Tommy Lagana.
Top newcomers: Sr. FB/DE Ty-Shaun Colbert, TE/DE Nathanial Quance.
Outlook: The Panthers' potent triple-option run game should be strong again with Commonwealth offensive player of the year Morley returning from a broken leg that ended his 2019 season prematurely. Colbert, a transfer who gained over 1,000 yards at Spotsylvania, joins a loaded backfield. Christopher, all-region pick at linebacker, leads the defense.
MOUNTAIN VIEW
Coach: Lou Sorrentino (11th season, 68–49)
2019 season: 10–3 (4–2 district)
Top returnees: So. RB Ike Daniels, Sr. WR/DB Amari Walker, Sr. DE Justin Watson, Sr. LB Ayden Cox, Sr. LB Ryan Roncaglilo, Jr. LB Payton Parker, Sr. S Alex Davis, Jr. CB A.J. Gordon, Sr. K Patrick Carroll, Sr. P Alex Solorzano.
Top newcomers: So. WR Collin Carroll, So. WR/CB Jaiden Fair, Fr. LB Eric Mensah, Fr. RB Kristopher Jones.
Outlook: Seven starters return on a defense that should be a team strength, including all-region picks Watson and Cox. Daniels is one of only two returning offensive starters, but the young Wildcats should have several big-play threats.
NORTH STAFFORD
Coach: Neil Sullivan (second season, 9–5)
2019 season: 9–5 (3–3 district), Region 5D champion
Top returnees: Jr. RB/DB Tevin White, Jr. WR/DB Dino Jones, Sr. OL/DL Jamar Frazier.
Top newcomers: So. WR/DB Isaiah Shaw, Jr. RB/DB Isaiah Stevens, Sr. RB/LB Monte Ferguson.
Outlook: The graduation of QB Jamir Boyd, plus standout Shaun Asbury's decision to enroll early at Boston College and the transfer of top OL C.J. VanBuren, leaves the Wolverines in rebuilding mode. But there is talent. White is a Division I prospect at RB who should get plenty of touches, and Frazier (6.5 sacks in 2019) returns to lead the defense.
RIVERBEND
Coach: Nathan Yates (second season, 3–7)
2019 season: 3–7 (2–4 district)
Top returnees: Sr. OL/DL Skylar Grant, Sr. DB Jamarius Thomas, Jr. LB Aiden Fisher, So. WR/DB Devin Washington, So. WR/DB E.J. Wilborne.
Top newcomers: So. TE/DE Mathias Barnwell.
Outlook: Barnwell's transfer from Spotsylvania gives the Bears a pair of future FBS players, as he joins Old Dominion-bound Grant, who should be a force on both lines. Fisher returns after leading the team in both rushing yards and tackles as a sophomore. Riverbend will look to build on the team's late-season success in 2019.
STAFFORD
Coach: Mo Hampton (fifth season, 19-26)
2019 season: 2–9 (1–5 district)
Top returnees: Sr. RB/DB Kiori Edwards, Jr. WR Brian Glenn, Sr. QB/DB Colten Dunmire, Sr. OL/DL Bryan Brown, Sr. OL/DL Giovanni Parrish, Sr. OL/DL Kent Lundquist.
Top newcomers: So. QB Aidan McConnell, Sr. RB/DB Peyton Woodson, Sr. WR/DB Yoskar Rosales, Sr. RB/DB Elyjah Lewis, Sr. LB Dawson McKoy, Sr. TE/DB Andrew Koetter, Jr. TE/DB Dylan King, Sr. TE/LB Ethan Roques.
Outlook: Injuries plagued the Indians in 2019, but they have many of the missing back and hope for improvement. Sophomore McConnell takes over at QB and will lead an inexperienced offense that may lean heavily on Edwards, who is bound for Frostburg State. Glenn and Brown lead seven returning defensive starters.