With no dress rehearsals prior to season's start, the roughly 100 fans who attended Monday's Commonwealth District opener between Colonial Forge and Brooke Point at Thomas W. Berry Stadium must have wondered how sharp and coordinated either team might be.
Not to worry, the Eagles and Black-Hawks put on an entertaining performance that had a limited number of mistakes and slip-ups with Colonial Forge emerging a 42–14 victor.
The two teams combined for no turnovers, just 11 penalties and converted all eight PAT kick attempts. Besides trying to stay warm on the sidelines, the Black-Hawks' biggest difficulty was attempting to establish its passing game in wintry conditions and against the Eagles' strong pass rush.
"We still have a lot to work on," Colonial Forge head coach John Brown said. "We haven't had a scrimmage yet [teams usually have two each], so we have a lot to look at and a lot to get ready for next weekend. It all has to happen in short order."
Both teams have road games scheduled this Saturday: Colonial Forge at Riverbend and Brooke Point at Massaponax.
The Eagles scored on three of their four first-quarter possessions and led 35–0 at intermission. The Hawks finally got untracked offensively on A.J. Maxwell's 40-yard burst where the senior broke several tackles before being driven out of bounds by the Eagles' Emmanuel Patterson on the final play of the third quarter. Brooke Point quarterback Noel Sanders wasted no time taking advantage of the opportunity, tossing a 48-yard scoring strike to Christian Taylor when play resumed.
Maxwell rushed for a game-high 131 yards on 20 carries. In contrast, the Eagles' rushing attack was spread out, with junior Khalis Garrett-Bey leading the way with 93 yards on 12 carries followed by Jordan Barnett with 77 yards and a TD on nine carries.
"[Maxwelll's] a strong runner and a tough kid," Brown reflected. "They're well-coached and will have a good football team."
A pivotal play came early in third quarter when the Eagles' defense stopped Sanders on a fourth-and-one carry from his own 39-yard line. Quran Rivers, Christian Stringer and Hiro Carr combined to drop Sanders for a two-yard loss. Colonial Forge added its final score of the game three plays later.
Using a diverse attack should prove beneficial when the Eagles' prepare for this weekend's opponent. "Spreading the ball out quite a bit gets our kids involved is a good thing. And everyone will be fresh going into the game [against Riverbend]," Brown said.
Regarding the shortened season, the Eagles coach said: "You're not able to prepare like you want, but it's the same for everybody. Luckily, our staff is unbelievable."
| | | | | | | |
| --- | --- | --- | --- | --- | --- | --- |
| Brooke Point | 0 | 0 | 0 |    14 |    — |    14 |
| Colonial Forge    |    21 |    14 |    7 | 0 |    — | 42 |
First Quarter
CF—Jordan Barnett 22-yard run (Joe Liebe kick)
CF—Noel Innocent 15-yard run (Joe Liebe kick)
CF—Christian Stringer 3-yard run (Joe Liebe kick)
Second Quarter
CF—Cade Bills 56-yard pass from Noel Innocent (Joe Liebe kick)
CF—Jordan Borders 33-yard pass from Noel Innocent (Joe Liebe kick)
Third Quarter
CF—Dorien Johnson 8-yard pass from Hiroshi Carr (Joe Liebe kick)
Fourth Quarter
BP—Christian Taylor 48-yard pass from Noah Sanders (Aaron Alexander kick)
BP—Daniel Coles 16-yard run (Aaron Alexander kick)
| | | |
| --- | --- | --- |
|   | BP | CF |
| First downs | 13 | 18 |
| Rushes-yards |      31-185 |      41-245 |
| Passing yards | 86 | 144 |
| Comp-Att-Int | 6-22-0 | 8-11-0 |
| Punts-Avg.  | 1-35.0 | 3-29.0 |
| Fumbles-lost | 0-0 | 2-0 |
| Penalties-yards | 3-15  | 8-65 |
INDIVIDUAL STATISTICS
RUSHING: Brooke Point—AJ Maxwell 20-131; Daniel Coles 6-44, TD; Noah Sanders 4-15; Bryce Lewis 1-(-1). Colonial Forge—Khalis Garrett-Bey 12-93, Jordan Barnett 9-77, TD; Donte Johnson 4-25; Christian Stringer 6-21, TD; Emmanuel Patterson 5-14; Noel Innocent 3-15, TD; Cade Bills 1-0; Hiroshi Carr 1-0.
PASSING: Brooke Point—Noah Sanders 6-22-0, 86 yards, TD. Colonial Forge—Noel Innocent 5-6-0, 129 yards, 2TD; Hiroshi Carr 2-3-0, 8 yards, TD; Donte Johnson 1-2-0, 7 yards.
RECEIVING: Brooke Point—Christian Taylow 3-66, TD; Emmanuel Thomas 2-9; Patrick Sullivan 1-11. Colonial Forge—Cade Bills 4-89, TD: Jordan Borders 1-33, TD; Christian Stringer 1-14; Dorien Johnson 1-8, TD; Delyn Palmer 1-0.
Brooke Point vs Colonial Forge Football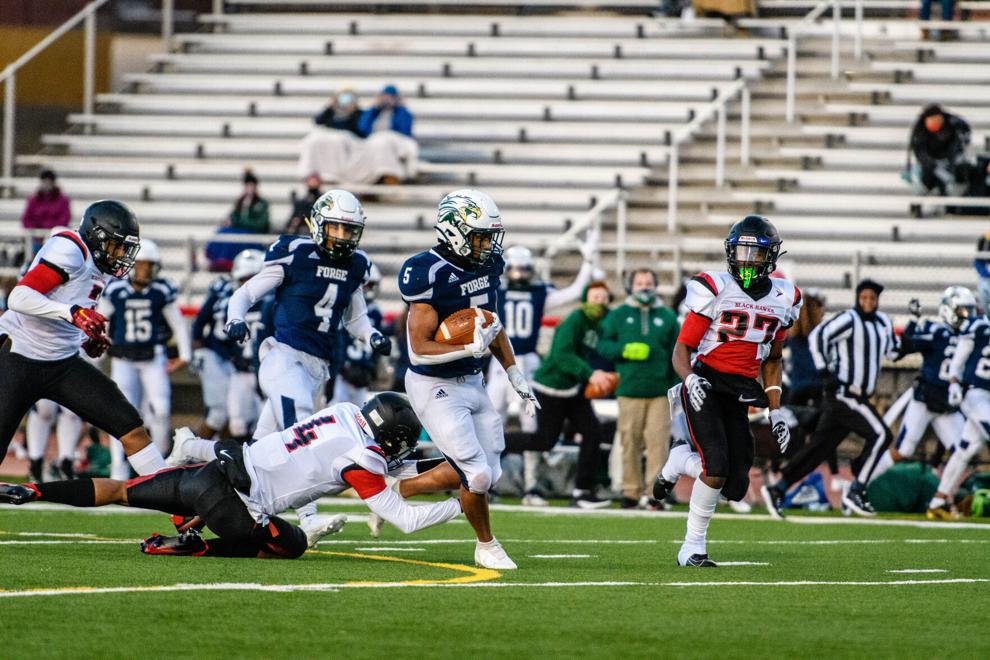 Brooke Point vs Colonial Forge Football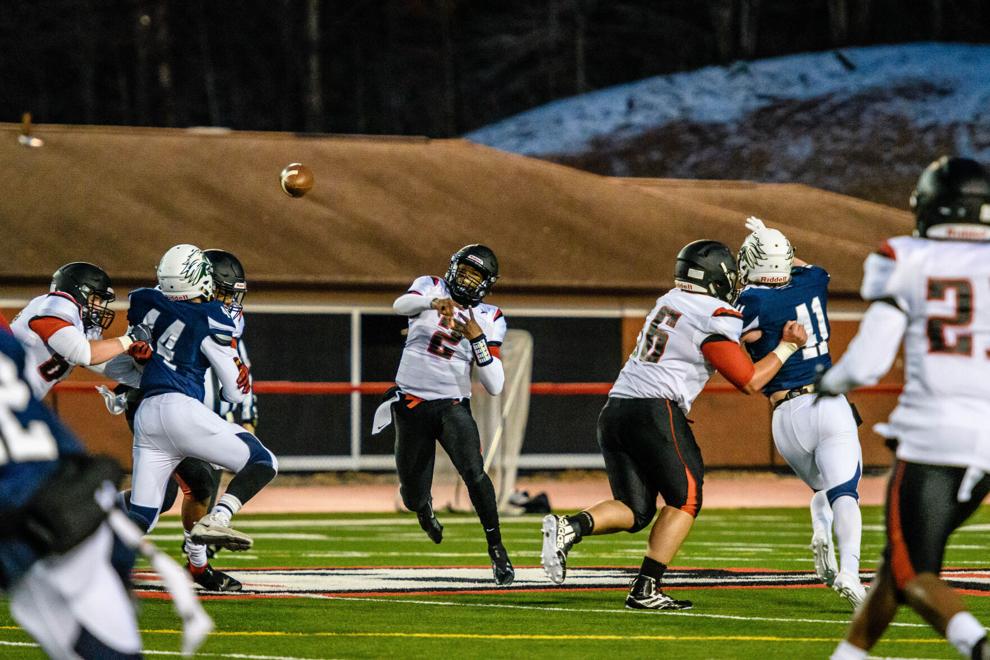 Brooke Point vs Colonial Forge Football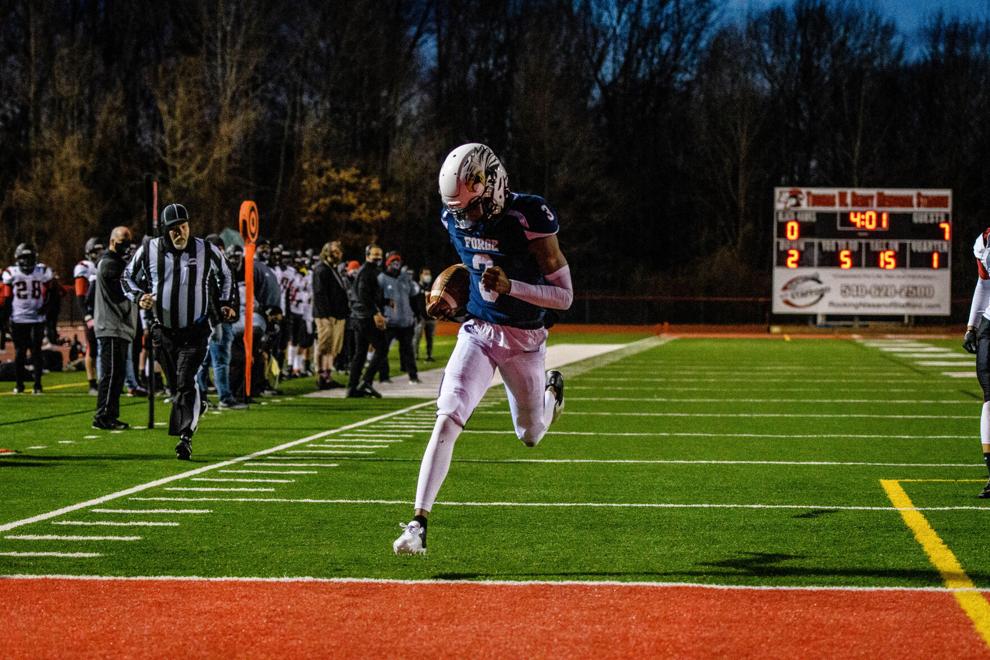 Brooke Point vs Colonial Forge Football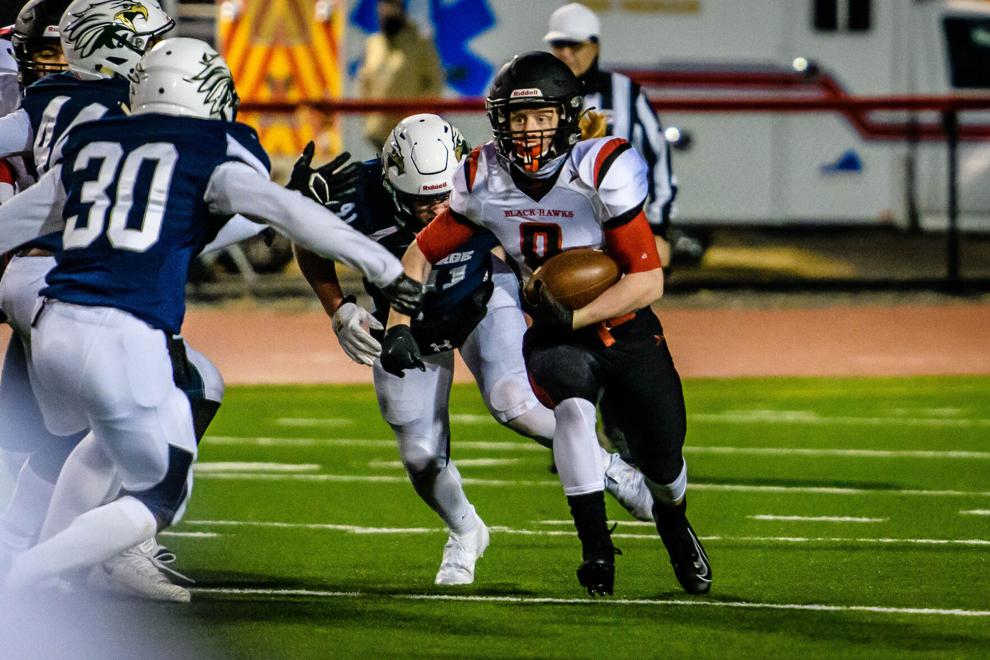 Brooke Point vs Colonial Forge Football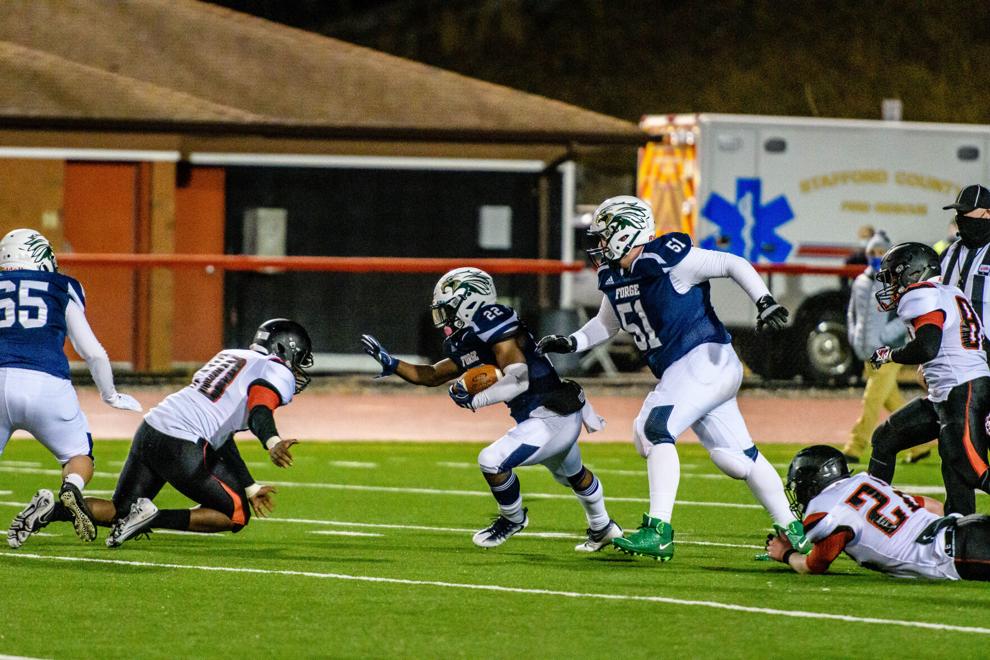 Brooke Point vs Colonial Forge Football
Brooke Point vs Colonial Forge Football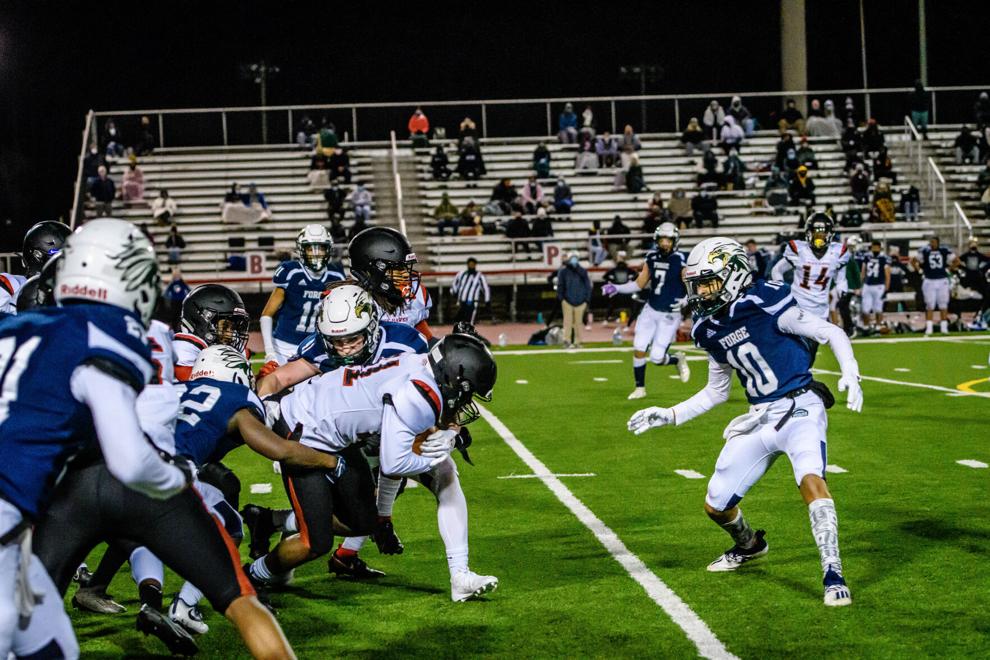 Brooke Point vs Colonial Forge Football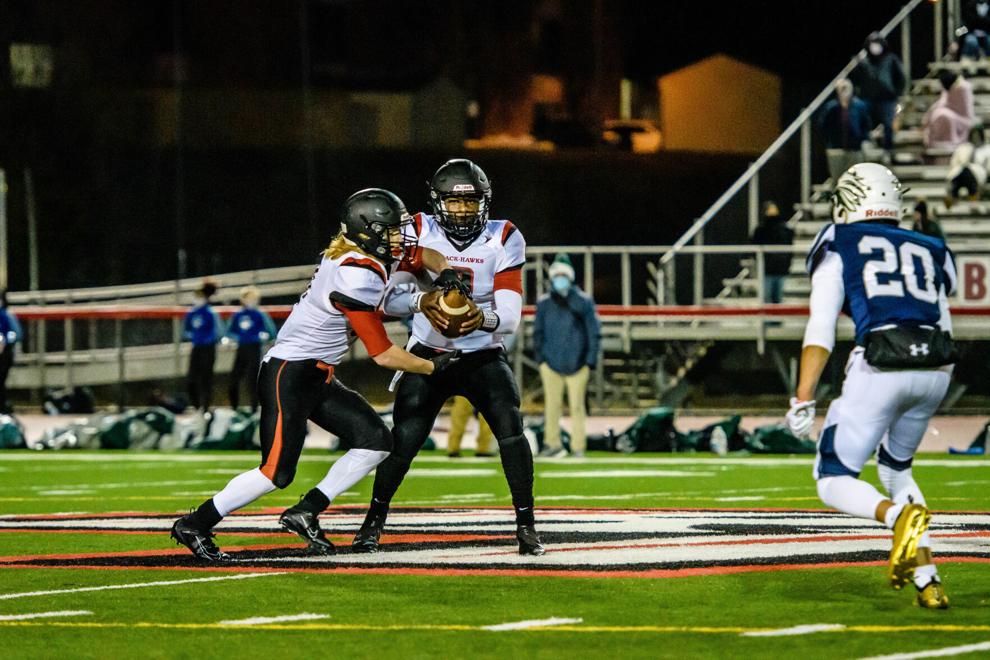 Brooke Point vs Colonial Forge Football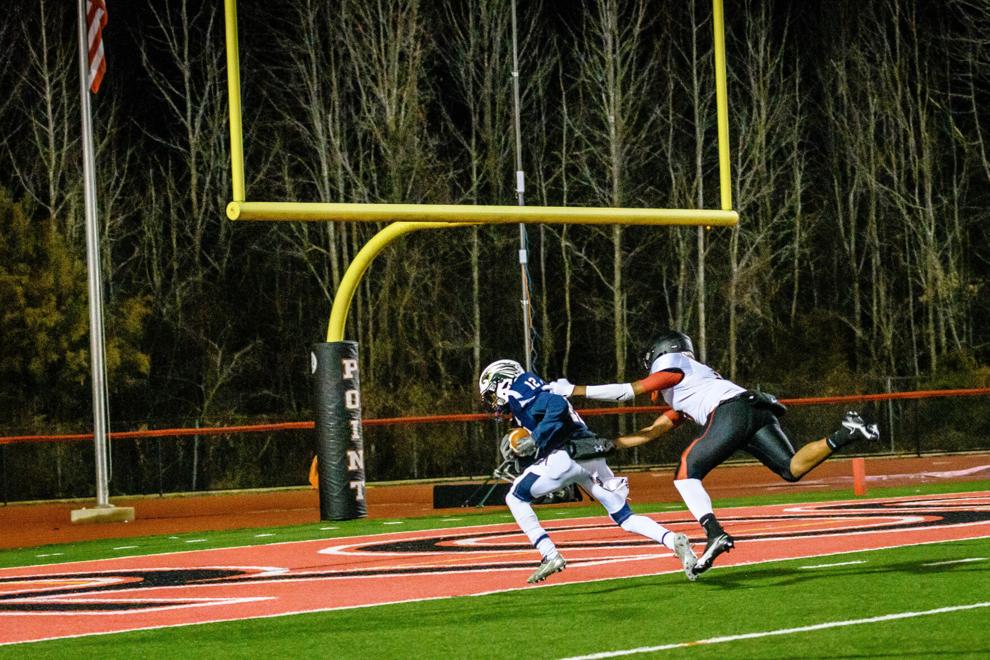 Brooke Point vs Colonial Forge Football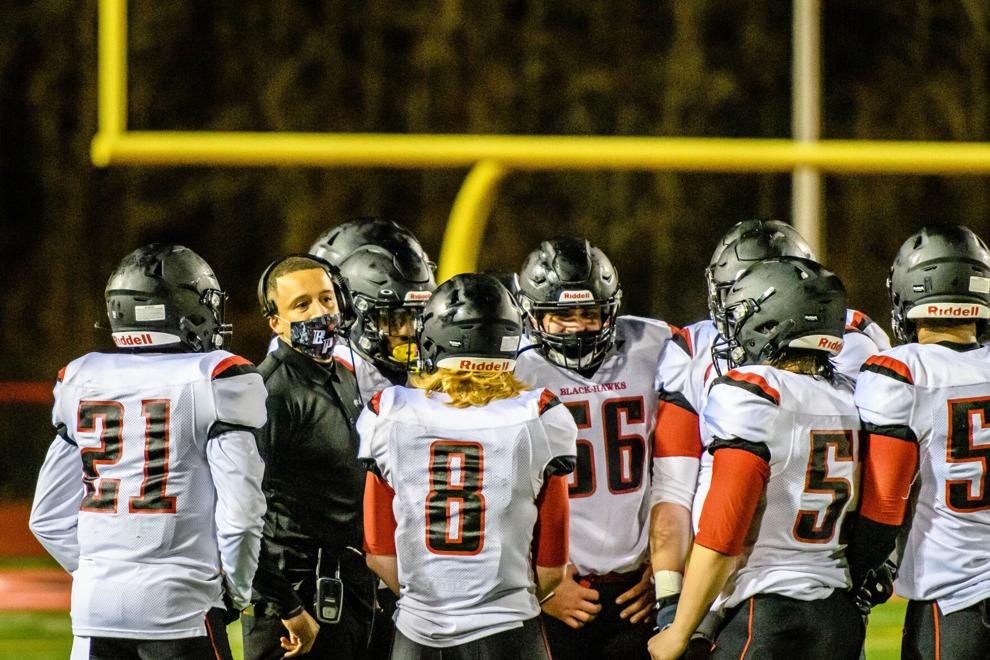 Colonial Forge vs Brooke Point football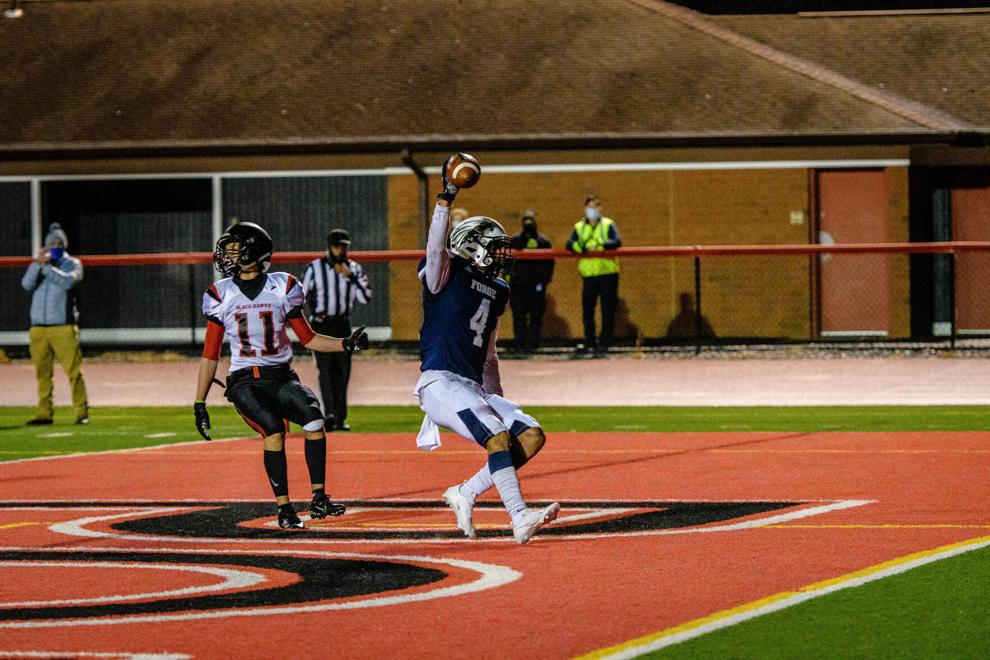 Brooke Point vs Colonial Forge Football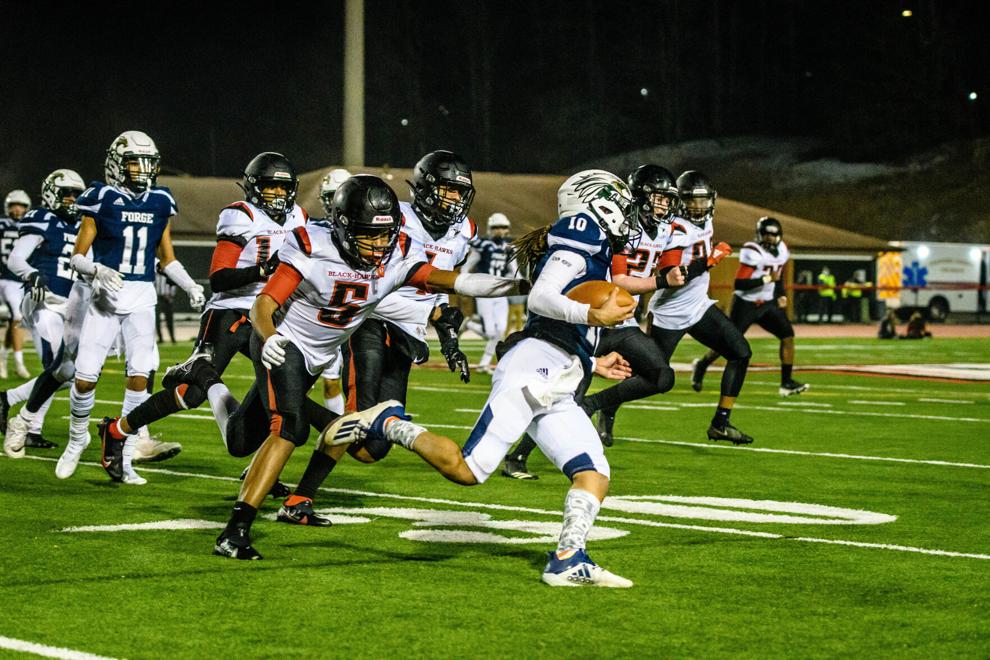 Brooke Point vs Colonial Forge Football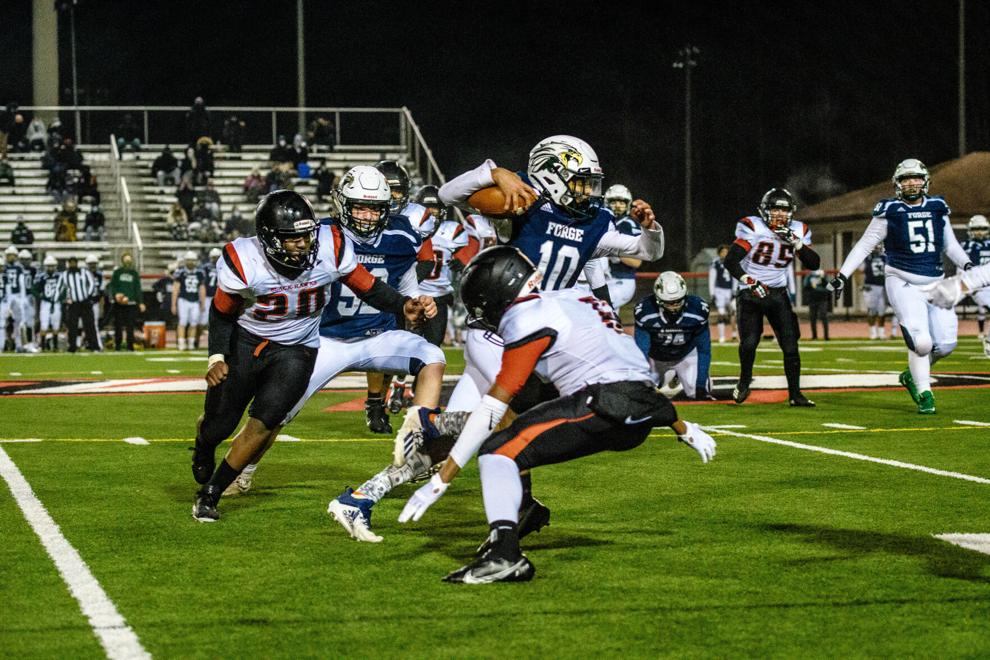 20210223f_p_hsfb_cfbp14.jpg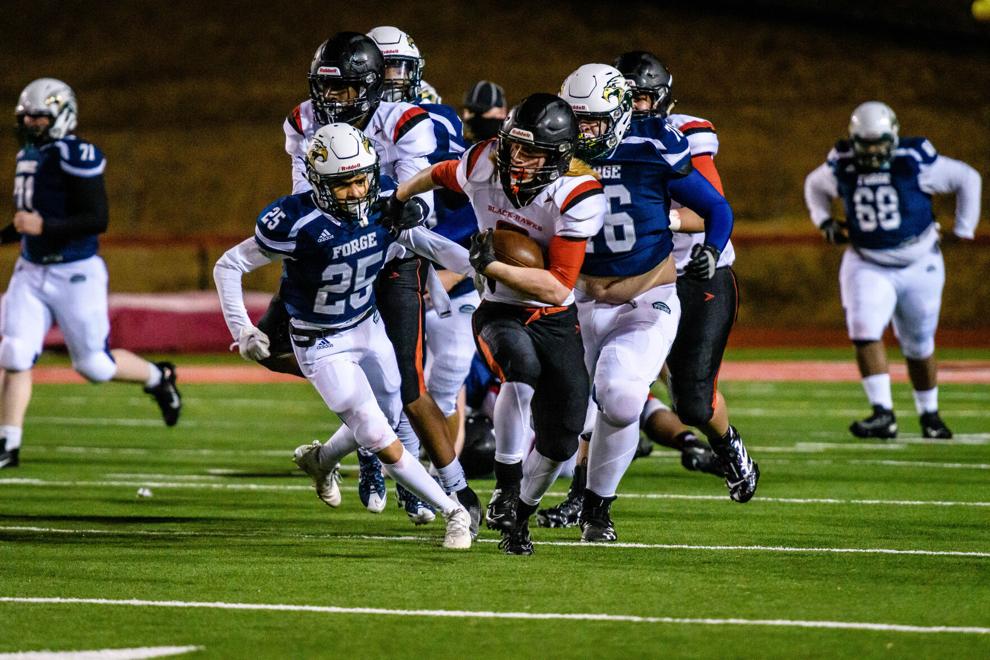 Brooke Point vs Colonial Forge Football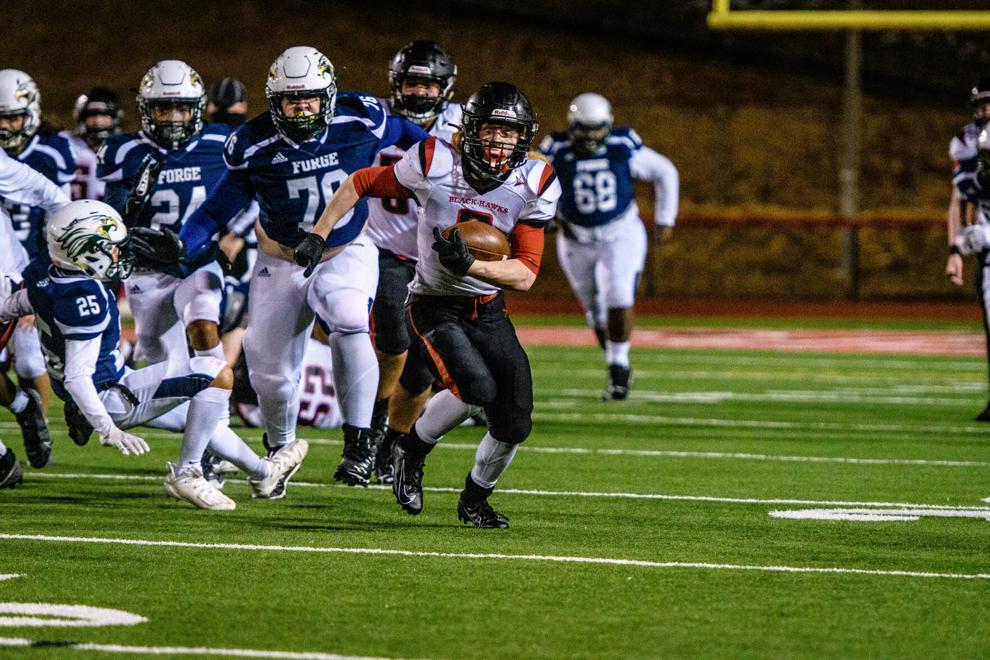 Brooke Point vs Colonial Forge Football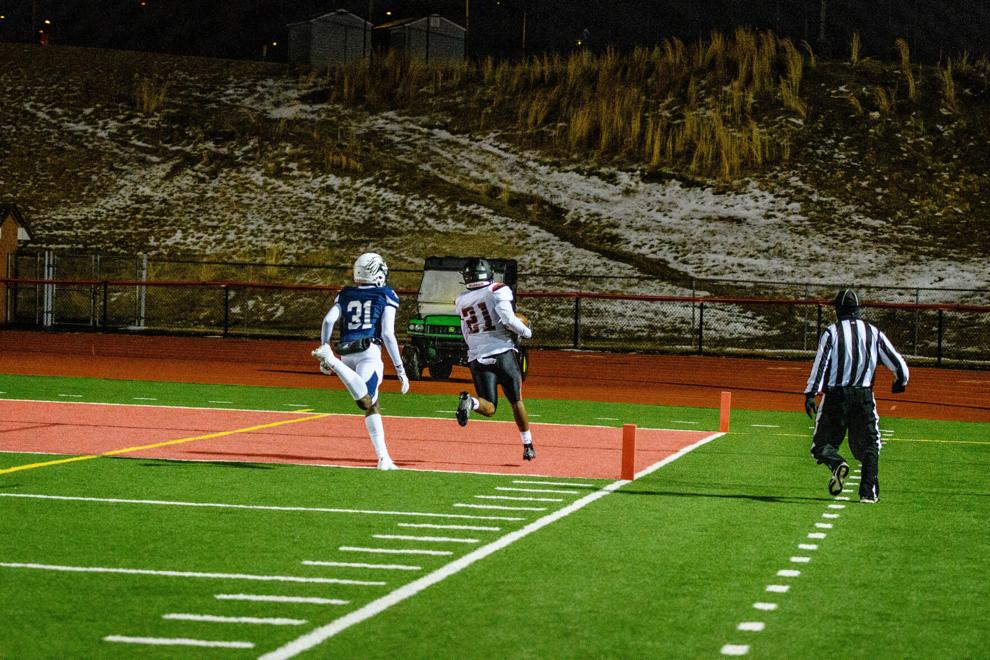 Brooke Point vs Colonial Forge Football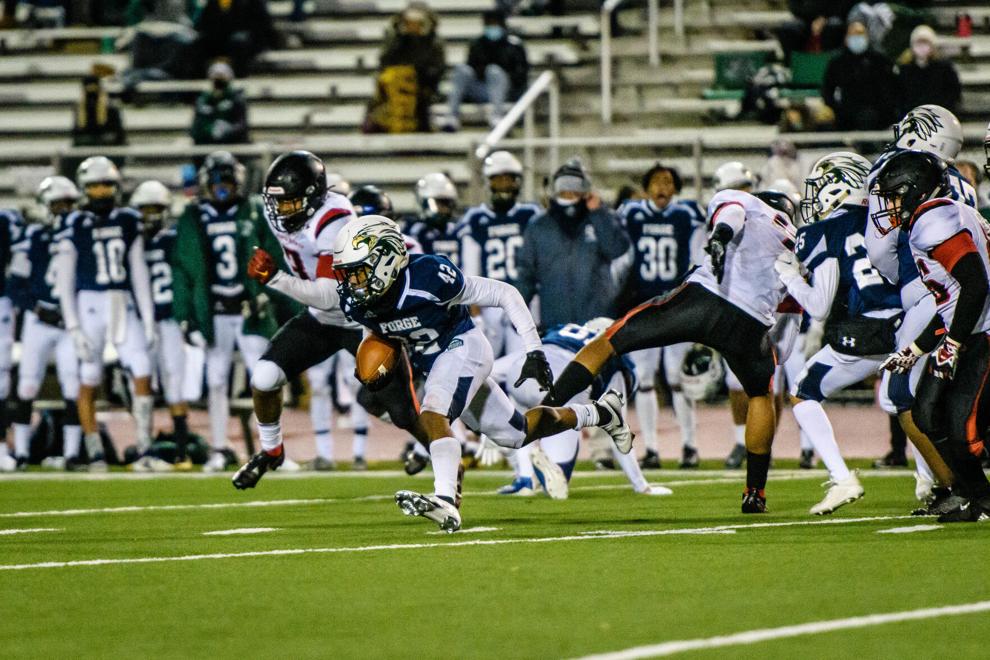 Brooke Point vs Colonial Forge Football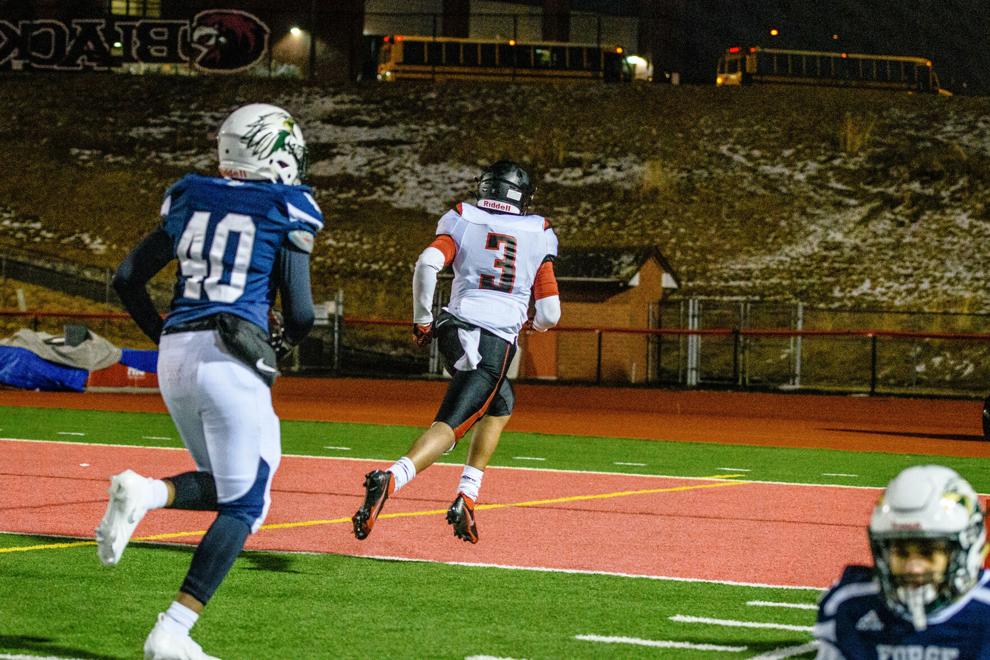 20210223f_p_hsfb_cfbp19.jpg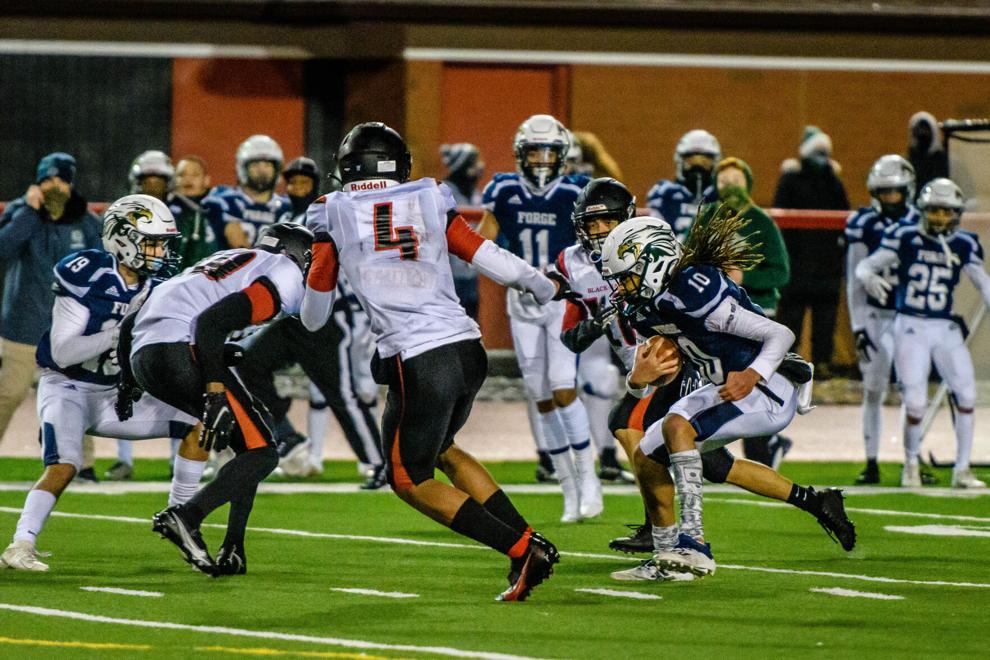 HIDE VERTICAL GALLERY ASSET TITLES
Kurt Nicoll: 540/374-5440