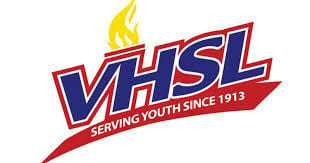 Riverbend, Massaponax and Culpeper will each move down a division in the 2021-22 school year under the Virginia High School League's reclassification appeals process completed this week.
Riverbend and Massaponax both had appeals granted to move from Class 6 to Class 5. The Bears and Panthers are leaving Region 6B and headed to Region 5D. That will leave Colonial Forge as the only Class 6 school in the area.
The VHSL unanimously approved the moves by a vote of 21-0. The change will take effect in the 2021-22 school year.
Culpeper's request to go from Class 4 to Class 3 was approved by a 12-11 vote. The Blue Devils' move to the Battlefield District was approved by a 14-8 margin.
Caroline had its appeal to drop from Class 4 to Class 3 rejected by a vote of 18-4. The Cavaliers have one of the lowest enrollments in Class 4. The county's overall enrollment is projected to decrease by 450 students over the next 10 years, according to a school demographics study.
Caroline was seeking to join Region 3B along with James Monroe.