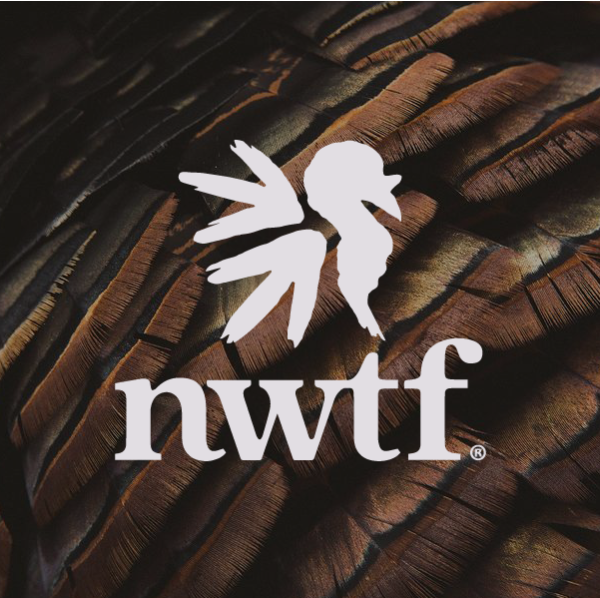 Have you ever had some old shoes, comfortable and familiar, that you just cannot seem to part with? It can be hard to move on from the familiar.
I have belonged to many organizations, sometimes serving in leadership roles. Some of the bloodiest fights occurred as we discussed things such as changing logos. Some writers associations I've belonged to had logos that included typewriters in their design. A few of us graybeards can recall rolling a piece of paper into a typewriter and clacking out a story. Most, though, can't summon that memory.
Overhauling logos is often part of updating a "brand." Some people will like it; some will hate it, at least initially. Things that resonate with aging baby boomers may not float the boat of millennials.
Major conservation organizations pay attention to their "brands." They recognize that remaining relevant with constituents spanning generational lines is critical.
Ducks Unlimited went through a rebranding effort years ago. Today, the National Wild Turkey Federation (nwtf.org), an organization founded in Fredericksburg in 1973, is undergoing its own brand evolution.
A couple of weeks ago, the NWTF, today headquartered in Edgefield, S.C., offered an early look [https://www.youtube.com/watch?v=Gbet6byHGfE] at its brand evolution. Predictably, the social media drums started pounding, with some hating the new logo, others defending it, and others saying, essentially, "We'll get used to it; a logo isn't a mission."
New Tagline
Some have said the NWTF's new logo has more of a tribal appeal, perhaps looking somewhat like stylized cave art. The current logo, three gobblers walking over block letters spelling "NWTF" usually with the tag "Conserve. Hunt. Share." The new tagline, though, is "Healthy Habitats. Healthy Harvests."
An NWTF media release said the aim is to "bring focus to the Federation's unique commitment to the full cycle of wildlife conservation." Attracting new, younger members is essential to any organization and both the new logo and tagline were "rigorously tested and appealed to individuals 45 and younger, a prime demographic necessary to the future of mission success."
The release declared that the rebranding reflects "an unwavering commitment to those who are passionate about the wild turkey, wild turkey hunting, America's wildlife and those who have a profound respect for nature and our important role within."
The NWTF's brand evolution was created via a strategic partnership with The Truth, (FortheGoodofBrandKind.com) a multi-faceted specialty branding and marketing agency with experience in the outdoor industry. The work began well before the COVID-19 pandemic hit, but the way that the outdoors became a sought-after respite from lockdowns and isolation seems to have made the transition a timely one.
"Recent surveys and data reflect more Americans than ever are actively interested in living a healthy outdoor lifestyle, harvesting their own food and understanding their own role in conservation," NWTF CEO Becky Humphries said.
Pete Muller, NWTF's digital communications director, said the new tagline is "more of a slogan" and it doesn't replace the "Save the Habitat. Save the Hunt" initiative, a multi-year effort to improve wild turkey habitat across six geographically focused landscapes. The overall objectives with "Save the Habitat. Save the Hunt" is to mobilize science, fundraising and volunteers to conserve or enhance more than 4 million acres of essential wildlife habitat, recruit at least 1.5 million hunters and open access to 500,000 acres for hunting.
"The mission of the NWTF will never change," Muller said. "Turkeys and the turkey hunter will always be at the forefront, but we have to do a better job of explaining the conservation work we do moving forward to where everyone understands the role that hunters play in conservation. And we need to be able to appeal to a younger demographic if we as an organization hope to continue another 50 years."
Summer Transition
Full transition to the new brand begins in early summer. By late July, it should be visible in all NWTF national outlets, Muller explained.
The old logo with the three gobblers is phasing out. The new design will become the only logo for the NWTF. So, if you are a fan of the old logo and want to ensure you have one for nostalgia sake, look for those last pieces of officially licensed gear and clothing before inventories run out.
Boating Safety Law
The Virginia Department of Wildlife Resources recently shared that boaters need to know about new requirements related to engine cutoff devices. These devices, commonly referred to as engine cutoff switches, are designed to prevent a boat-strike injury if an operator is accidentally ejected overboard while underway. The new law, part of the Jan. 1, 2021 National Defense Authorization Act, applies to all federally navigable waterways and will be enforced by the U.S. Coast Guard.
Engine cutoff devices can be located at the helm of the boat or on the tiller or body of an outboard engine and typically connect a boat's operator to the cutoff switch with a lanyard. Some ECOS devices eliminate the lanyard and rely on wireless proximity devices to shut down an engine if the operator goes overboard.
Effective April 1, the new law requires a vessel operator to use either a helm or outboard lanyard or wireless ECOS on certain vessels less than 26 feet when traveling on plane or above displacement speed. These vessels include boats that have a functioning engine cutoff device installed at the helm or on an outboard engine or have wireless ECOS, or boats manufactured beginning January 2020.
For more wide-ranging outdoors coverage, including photos, video, wildlife cooking and more, see Ken Perrotte's weblog at www.outdoorsrambler.com.