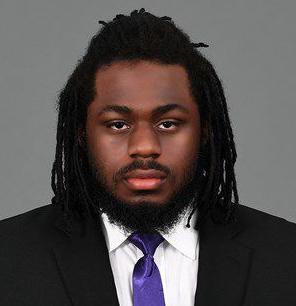 AFTER playfully shooting Nerf guns with his 12-year-old nephew in his brother's Spotsylvania County home earlier this month, Semaj Sorhaindo was walking the family's dogs when a chilling realization hit him.
His nephew had brought the harmless toy gun with him. Sorhaindo immediately remembered Tamir Rice, who was shot and killed at the same age in similar circumstances by Cleveland police officer Timothey Loehmann in 2014.
"My anxiety went through the roof," Sorhaindo said in a telephone interview Friday. "[My nephew] was shocked. He didn't know any better. I had to explain to him about Tamir Rice, and how he was killed for just playing with a toy gun.
"It was hard for me to have to tell him that someone his age was dead. I didn't want to scare him, but I didn't want to lose him. It really broke my heart to have to tell that to a 12-year-old."
Reality still differs by race in this country, as the nationwide protests sparked by the recent deaths of George Floyd and Breonna Taylor at the hands of police have underscored.
Sorhaindo, a Courtland High School graduate who's now a redshirt junior defensive tackle for James Madison University's football team, has experienced his share of suspicion simply because of the way he looks.
"I'm 6–2, I'm big, dark-skinned and I have dreadlocks," he said. "So when I go into a store, I'll see people follow you around. We get racially profiled; people assume we shouldn't be in that type of store. I saw it happen to my dad all the time."
Sorhaindo shared the story of his frank discussion with his nephew Wednesday evening during JMU's online athletics and social justice panel, which featured Dukes athletic director Jeff Bourne, coaches, administrators and athletes. Sorhaindo was selected to participate after JMU football coach Curt Cignetti conducted one-on-one Zoom discussions with all his players following Floyd's death.
"I was very vocal, and a lot of what I said resonated with people," Sorhaindo said.
He hasn't always been quite so outspoken, but recent events (both local and national) have prompted Sorhaindo to speak his mind on inequality.
"I think he's kind of found his voice," said Courtland coach J.C. Hall, who also played at JMU. "He was a team captain for us, but he was kind of low-key. But they grow and mature, and I'm proud of him. He's going to make a difference."
Sorhaindo recounted his mother Debrea suffering debilitating headaches when he was 13 and being dismissively told that she was simply suffering from stress. On her third trip to the emergency room, his mother refused to leave until she could undergo an MRI, which revealed a growing tumor.
She has recovered, but her son learned something that night.
"If my mom didn't keep advocating for herself, I might have lost my mom to that tumor," he said.
During Wednesday night's 90-minute panel discussion, Sorhaindo shared his experiences as a young, African American man, but he also made a point of listening as well.
"I've learned a lot from other people's perspective, like Jeff Bourne," Sorhaindo said. "They understand that they don't understand.
"It opened my eyes to the fact that a lot of people have the bystander effect. Because of their privilege, they haven't been through the oppression that African Americans have been through. ... I used to think that some people didn't know any better. It has opened my eyes to be able to see both sides. Everyone is so divided that it's hard to have a conversation."
Sorhaindo said he has signed online petitions, but hasn't participated in Black Lives Matter protests out of concern of catching the coronavirus and spreading it within his household. His mother suffers from diabetes, he has an aunt with Lupus and a grandmother in her 70s.
That hasn't stopped him from speaking out and acting. He helped form a student–athlete coalition at JMU dedicated to fomenting social change.
"I don't want to wake up one day and find that the protests have stopped, that the hashtag Black Lives Matter has gone away and we're back to square one," he said.
"I feel like we haven't made real change yet. We've got our foot in the the door. They can paint 'Black Lives Matter' on all the streets in the world, but at the end of the day, until we actually get police reform, things won't change. ... I'm not asking for reparations, just equal opportunity."
Sorhaindo, who has played sparingly in his three years at JMU, is a kinesiology major. He hopes to become a physician's assistant and eventually open his own practice that benefits low-income Medicaid patients.
Given his newfound voice on social issues, though, several friends have suggested a career in politics. "If that's what God has in store for me, maybe I will," he said.
Regardless of his path, Sorhaindo simply wants a world with more equality, one in which no one has to warn a 12-year-old about the dangers of being seen carrying a Nerf gun.
"Maybe one day, I won't have to tell that to my kids, or [my nephew] won't have to tell his kids," he said.