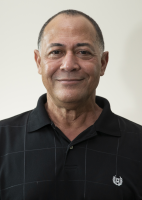 Keith Epps
Bio

I am a veteran reporter who has covered a number of different areas but my primary focus is police and courts coverage.
A judge Thursday upheld the 33-year prison sentence a King George jury recommended for a county man who shot and strangled a woman after findi…
A man who beat, raped and laughed at a woman after giving her a ride to her King George County home in 2019 was ordered Thursday to serve 30 y…
A King George County man was arrested this week on charges that he took part in the Jan. 6 uprising at the U.S. Capitol in Washington.
A man who was arrested in 2019 for his role in the "horrific" abuse of a 7-year-old boy in Caroline County accepted a deal Wednesday that will…
The man accused of pummeling a Fredericksburg police officer last week in Central Park had training as a mixed martial arts fighter, court rec…
A Fredericksburg man has been charged with more than a dozen offenses in connection with an armed robbery and three burn or bomb threats this …
The attorney for a man who shot his neighbor in the leg last year during a dispute about gun laws is trying to persuade a judge to change his …
Domingo De Guzman Cabrera was convicted in Stafford of aggravated sexual battery of a child under the age of 13. He was sentenced to 10 years in prison, with six years suspended.
An Oklahoma man who led area police on a high-speed chase in 2019 that entered at least five different localities was ordered Monday to serve …
A woman who was wanted in an armed robbery at a Stafford County 7–Eleven last year was taken into custody Saturday, jail records show.
View all