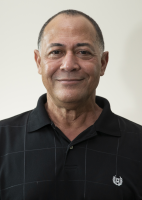 Keith Epps
Bio

I am a veteran reporter who has covered a number of different areas but my primary focus is police and courts coverage.
A former ambulance driver was ordered Thursday to serve a year in prison for causing a fatal accident in King George County in 2018
A 35-year-old man was critically injured Thursday morning when he was stabbed multiple times during a dispute over a woman, police said.
Controversial actions taken by police during the early days of the social justice protests in Fredericksburg were justified and carried out ac…
Kaleem Cyterrick Rodgers, 25, was arrested last week and placed in the Rappahannock Regional Jail.
A judge on Monday cut nearly in half a Stafford County man's 25-year prison sentence for raping an intoxicated 18-year-old woman.
A 21-year-old Northern Virginia man drowned Saturday in Lake Anna, police said.
A judge on Friday ruled that the curfew hastily enacted by Fredericksburg officials in early June was unconstitutional and that the city had no authority to make violating it a crime.
Karen Stephenson, 41, entered no-contest pleas in Fredericksburg Circuit Court to two felony charges, possession of illegal drugs with the intent to distribute as an accommodation and conspiracy. 
The judge granted a defense request to place Terrell Christopher Carter in the Youthful Offender Program, an alternative to regular prison for young offenders that focuses on education and rehabilitation.
A King George man was killed Wednesday evening when his motorcycle ran off U.S. 301 in the county and struck a guardrail, police said.
View all