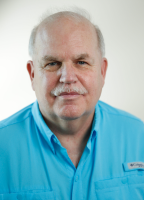 Rob Hedelt
Bio

Here for more than four decades, I'm a feature columnist out and about seeing what people are thinking and sharing what interesting things they're doing.
Two immature eagles found on the ground at Stafford home released there Thursday after treatment at Wildlife Center of Virginia.
Columnist has scant interaction in life with hurricanes, and has learned enough from those to avoid any more.
Stafford performer working hard to break through with hip hop songs that touch on the issues of the day, though with positivity and faith.
Athlete who grew up in Spotsylvania County competes in Wednesday night's episode of the TV game show "Ultimate Tag" on Fox.
Archaeology at Fones Cliffs in Richmond County turns up artifacts that could indicate that a former slave named Indian Peter once lived there.
Columnist who's been a Cowboys fan forever thinks Washington deserves better and Daniel Snyder should go.
Three bourbons made at the distillery in Spotsylvania County earned prizes in the 2020 International Whisky Competition, held this year in Estes Park, Colo.
View all