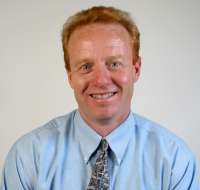 Steve DeShazo
Bio

I'm a Fredericksburg native who has covered everything from high schools to the Olympic Games in 35 years at The Free Lance-Star, 22 as sports editor.
NFL report: Steelers, Jets are streaking toward opposite historical accomplishments
College notebook: Mountain View's Shahbaz likely earns NCAA cross country championship berth
STEVE DeSHAZO: If Washington keeps seizing opportunities, a bad year could end well
STEVE DeSHAZO: Thanks to COVID-19, football season is nearing Hail Mary status
STEVE DeSHAZO: Ford copes with rare adversity at Penn State
It was a productive weekend for two former Colonial Forge High School athletes and one current one.
STEVE DeSHAZO: As rivals struggle to field a team, Cavaliers are gaining a healthy respect
Aside from the obvious, immediate stunning news, I was about as fortunate as I could have hoped for with my prostate cancer diagnosis.
Stafford County's Bobby Thompson seeks World's Strongest Man title
View all