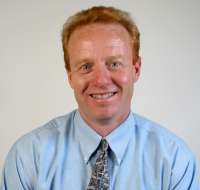 Steve DeShazo
Bio

I'm a Fredericksburg native who has covered everything from high schools to the Olympic Games in 35 years at The Free Lance-Star, 22 as sports editor.
If you're seeking reasons not to like the NFL, you don't have to look hard. There are concussions, racist and sexist emails, exorbitant ticket…
Shane Beamer has two weeks to decide on South Carolina's starting quarterback for its next game, and Jason Brown has made his case.
After three scoreless quarters, Jayden Smith got the sense that offense was not going to win Friday night's Commonwealth District matchup betw…
GROWING UP in Charlottesville, Aidan Shell attended plenty of University of Virginia soccer games. Just don't ask him to recite the scores.
There's a lot of football left to play.
Timing is everything in sports, and Elizabeth Hummel delivered on cue for Bryn Mawr's soccer team last week.
LANDOVER, Md.—Few NFL teams have a difference-maker the likes of Patrick Mahomes. Unfortunately for the staggering Washington Football Team, i…
Midway through the third quarter of Friday night's 37–0 romp over Chancellor, senior tight end Kyle Reviello turned to the King George bench w…
It's not a stretch to imagine that Daniel Snyder's name will not be praised in any Gruden's household.
She already has one Old Dominion Athletic Conference player of the year honor on her résumé. Kelsey Jones is playing like she wants another.
View all