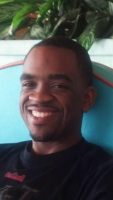 Taft Coghill
Bio

I've been covering Fredericksburg area communities since 2002, mainly as a sports reporter. I occasionally cover local government, as well.
Christian Hamm had no problem sporting No. 63.
Employees of the City of Fredericksburg will be made whole again—and then some.
The 6-foot-3 guard averaged 13.3 points per game as a freshman and was named first-team all-Battlefield District, all-Region 4B and third-team All-Area.
Stafford County coaches will receive training this week on the guidelines that Chief Officer of High Schools and School Safety Tom Nichols presented to the board on Tuesday. The first day of conditioning is scheduled for Oct. 5.
Massaponax track standout Pyatt commits to University of South Carolina
When St. Michael assistant football coach Tony DeMarco scoured the Fork Union Military Academy roster ahead of the season opener Friday night,…
An official plan is in place.
Another potential breakout star in the Fredericksburg area is moving on to a private school.
High school football: 7-on-7 league gives players a passing chance
"Let Them Play": Athletes, parents and coaches urge VHSL to start seasons earlier
View all