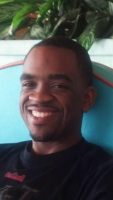 Taft Coghill
Bio

I've been covering Fredericksburg area communities since 2002, mainly as a sports reporter. I occasionally cover local government, as well.
On Oct. 10, Warren "Doc" Baker did what he has so often done on fall afternoons following services at Macedonia Baptist Church in Woodford.
When Eric Butterworth moved to Spotsylvania County four years ago, he began to research the 54th District where he lives.
When City Councilwoman Kerry Devine was a member of the Fredericksburg City Schools Enrollment, Capacity and Expansion Task Force, she believe…
Fredericksburg City Councilman Chuck Frye Jr. was elated when CSX Transportation agreed to construct a rail spur to move tankers containing et…
A forum for Fredericksburg City Council candidates on Oct. 9 could've been mistaken for a School Board debate.
When Jamie Tierney was the field hockey coach at James Monroe High School, she noticed a young girl with blonde hair that stood on the sidelin…
New state legislation passed this year forced Fredericksburg officials to move city elections that are normally held in the spring to November…
Veteran Fredericksburg Academy field hockey coach Karen Moschetto will undergo knee replacement surgery in the near future, and she wears a bu…
Spotsylvania and Caroline were the only two localities in the Fredericksburg area to take advantage of a bill passed by the General Assembly and signed by Gov. Ralph Northam earlier this year to permit Sunday voting.
View all