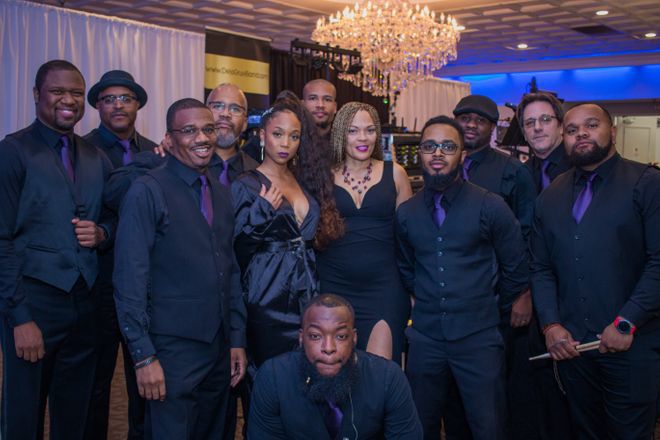 Art First Gallery: Branch Museum of Architecture and Design: Virtual tour of the "Inner Lives" ceramic exhibit. branchmuseum.org.Now open 11 a.m. to 5 p.m. Thursday through Sunday.
Brush Strokes Gallery: New works by members for June exhibit, featuring an "uplifting" theme. Available on Facebook and brushstrokesfredericksburg.com.
Canal Quarter Arts: Now open 11 a.m. to 5 p.m. Monday through Saturday; no more than 10 people inside at a time.
Dahlgren Heritage Museum: "Dahlgren Museum Talks," a video series of talks, forum (including "The Navy Comes to Dahlgren" with longtime Dahlgren residents Brucie Gouldthorpe and the late Marybelle Ashton, along with renowned King George historian Elizabeth Lee) and presentations covering all facets of Dahlgren history. Available on Facebook and dahlgrenmuseum.org.
Darbytown Arts Studio: Now open 11 a.m. to 5 p.m. Monday through Friday and 11 a.m. to 3 p.m. Saturday; no more than 10 people inside at a time.
Hirshhorn Museum: "Artists in Quarantine," video diary series featuring nearly 100 international artists. Released on a twice-weekly basis on Instagram and YouTube channel and available at hirshhorn.si.edu.
Jamestown Settlement and the American Revolution Museum at Yorktown: Visit museums through apps, blogs, interactives, videos and a series of curriculum-based lesson plans for teachers and students learning at home. historyisfun.org.
LibertyTown Arts Workshop: Now open 10 a.m. to 6 p.m. Monday through Thursday and 11 a.m. to 7 p.m. Friday and Saturday; closed Sunday. Wear a mask (required) and maintain social distancing. Live demonstrations on Facebook and Instagram every Tuesday at 11 a.m.; live virtual shop every Saturday at 11 a.m.; and Make and Take Kits available for purchase. 540/371-7255; libertytownarts.com.
Modlin Center for the Arts: University Museums: "A Pound of Whatever Silver He Pleases," online exhibit exploring profit and power, connectedness and conflict in the 13th- and 14th-century eastern Mediterranean region through the examination of 53 coins from the Lora Robins Gallery Coin Collection at museums.richmond.edu. modlin.richmond.edu.
National Air and Space Museum: Explore the museum's collection of air- and spacecraft, stories of aviation and space, interactive activities and K-12 learning resources. airandspace.si.edu.
National Gallery of Art: Virtual tours of the exhibits "Degas at the Opéra," "True to Nature" and "Raphael and His Circle"; in-depth looks at highlights of the collection; online learning opportunities; audio and video recordings of lectures by artists and curators; and more. nga.gov.
National Museum of the Marine Corps: Virtual tour and distance learning programs. usmcmuseum.com.
Tappahannock Art Gallery: View its artists' collection and a held-over special exhibit of the works by the Kon-Kons of St. Margaret's School from 9 a.m. to 1 p.m. Saturday on Tappahannock's initial Market Day. Other events: "Let the Fourth be with You" Sip and Dip class with instructor Celeste Johnston on June 25, from 6-8 p.m., on Zoom. To register for the free class, email tappartsguild@gmail.com or call Frank Rixey at 804/445-5131.
Virginia Museum of History & Culture: Video series "Curators At Home," which takes viewers beyond the bare facts of Virginia history as VMHC curators uncover the real stories and real people behind the dates, each Friday on Facebook and YouTube; and past Banner Lectures, featuring more than 250 hours of recorded lectures by world-renowned authors and speakers about a variety of topics. Also available: digital puzzles, virtual tours, webinars, and activities and resources for students. The museum is also accepting digital submissions throughout the crisis on a special webpage, which allows all Virginians to share their stories, upload original images, audio or video recordings, or donate artifacts to the collection. virginiahistory.org/athome.
The Birchmere Presents: Jeff Daniels Live Stream. Intimate online concert experience full of original songs, personal stories from his stage and movie career; 15 to 30- minute audience Q&A following the show. Jun. 27 at 7:30 p.m. $15. Purchase tickets at crowdcast.io/e/jeffdanielsthebirchmerejune27/register.
Gaye Adegbalola: "Hard Blues for Hard Times" concert, 8 p.m. Saturday on Facebook (search Gaye Adegbalola or Gaye Adegbalola-Musician). Free; donations/tips are welcome and can be made by PayPal (gayeblueswoman@gmail.com) or to Cash APP ($Gayeblueswoman).
GMU Center for the Arts: Mason Arts at Home, featuring livestreams from guest artists; releases of previously recorded content; opportunities to experience work by alumni, students and faculty; as well as interactive activities from across the college. cfa.gmu.edu/MAAH.
Hylton Performing Arts Center: Virtual 10th anniversary Celebration, featuring performances by Marilyn McCoo and Billy Davis Jr. of the 5th Dimension and jazz vocalist Darden Purcell; a Raise Your Paddle fundraiser; and a home-delivered catered meal. July 18 at 6:30 p.m. Limited number of tickets available. Ticket levels include Full Access for $300, which includes a home-delivered meal and wine, and a View-Only ticket for $50, which includes access to the live broadcast. hylton.calendar.gmu.edu/hylton-center-10th-anniversary-virtual-celebration.
Kid Pan Alley: "Life is Good Because We Have Music" virtual house concert series with Rappahannock musicians and artists from the surrounding counties of the northern Piedmont, every Sunday at 7 p.m. Hosted by Paul Reisler and Cheryl Toth. Free; tip jar available for musicians. Sign up at KidPanAlley.org/hconcert. Also available: free songwriting sessions and concerts for children. KidPanAlley.org/online.
Music on the Steps virtual concerts: Laurie Rose Griffith and Peter Mealy (Americana, Folk, Celtic, Rock, Jazz, Original), June 22; Spanglish Latin American Band (Salsa, Merengue, Bachata, Bomba, and Cha-Cha-Cha), June 29. Dial-in number available if you are unable to watch online. For more information, visit librarypoint.org/music-steps.
Picnic N' Park: The Déja Grüv Band, Fredericksburg Expo and Conference Center parking lot. Drive-in community concert. June 25, 6–7:45 p.m. Gates open 5 p.m. Admission is free. Participation is limited to the first 175 vehicles; register at fredericksburgexpocenter.com. Co-hosted by the Fredericksburg Expo and FredNats. CDC and local health district regulations will be followed.
Arena Stage: Molly's Salon, half-hour-long weekly conversations featuring artistic director Molly Smith with a variety of artists and leaders, 7-7:30 p.m. Thursdays; and half-day virtual camps for ages 8-15 starting June 22, choose from a list of classes in theater, music, dance, media, visual art and writing. arenastage.org.
Folger Shakespeare Library: "Macbeth," conceived and directed by Teller (of Penn & Teller) and Aaron Posner, available on YouTube through July 1; streaming versions of Folger Audio Editions with Simon & Schuster Audio; Shakespeare Unlimited podcast; and Shakespeare for Kids activities for younger children. folger.edu.
Keegan Theatre: Online classes and half- and whole-day virtual summer camps, exploring storytelling, design, movement, music, games and more, beginning June 1. keegantheatre.com.
Olney Theatre Center: Free Zoom classes, from story time and movement classes for younger kids to playwriting for teens to a play-reading club for all ages. olneytheatre.org.
The Paramount Theater: "Stream the Magic of The Paramount," featuring paid streaming events and complimentary content including the recording of "How Charlottesville Got Its Theater Back," along with many streaming events of local partners. theparamount.net/streamthemagic.
Richmond Virtual Happy Hour House Shows: Daily performances by local artists hosted by Richmond Grid. Start times vary by performance, ranging between 3:30 to 6 p.m. facebook.com/richmondgrid.
Round House Theatre: "Homebound," a 10-episode webseries where playwrights, actors and designers explore life under stay-at-home orders in the D.C. area. New episodes posted on YouTube every Monday through June 29. RoundHouseTheatre.org/Homebound.
Signature Theatre: Signature Strong Live! featuring conversation and song with Signature favorites, 8 p.m. Tuesday on Facebook. sigtheatre.org/SignatureStrong.
Story District: DC Public School Teachers Showcase, June 19, 7:30-9 p.m. on YouTube. In partnership with District of Columbia Public Schools' Empowering Male Educators of Color Initiative. Pay what you can; portion of the proceeds will go toward supporting the United Negro College Fund. Purchase tickets at https://bit.ly/June19RSVP. Learn more at storydistrict.org.
Synetic Theater: Online fitness classes hosted by company members; pay-what-you-can $5-$20. synetictheater.org.
Teatro de la Luna: "Father's Day," sessions conducted by Nucky Walder and Marcela Ferlito who will be reading and interpreting poetry in Spanish and English. 6 p.m. daily through Saturday on Facebook Live. teatrodelaluna.org.
Arts for Learning Virginia: Free art contest designed for elementary school children to say "thank you" to community's essential workers. Runs through June 30. yav.org/ArtfulThanks.
Busch Gardens Williamsburg: Standards-aligned resources available to help families virtually explore the wild world of animals and nature for grades K-12. Hands-on, creative resources include classroom activities, teacher's guides, Saving a Species video series, Animal Bytes and animal info books. seaworld.org, buschgardens.com/williamsburg/animals.
Central Rappahannock Regional Library: Wide range of online resources, including e-books and e-magazines; Kanopy streaming video with more than 30,000 films; and Kanopy Kids educational streaming video for preschool age and up. librarypoint.org.
Children's Museum of Richmond: "Play Ahead" blog features activities, story times, art projects and parenting resources to help families learn through play. 804/474-7062; c-mor.org.
Colonial Williamsburg: Explore From Home section includes guides for teachers, quizzes and puzzles for students, interactive timeline, pages for exploring art collections, and printable coloring sheets from The Art Museums of Colonial Williamsburg. colonialwilliamsburg.org.
Ferry Farm and Kenmore: An activity related to the sites, mostly in miniature or "wee" form, will be offered each week. During WeeWednesday series on Facebook page, make Little George and Little Betty (George Washington and Betty Washington Lewis) paper dolls and take them on quarantine adventures. Tag the sites and use hashtag #WeeWednesday. facebook.com/FerryFarmAndKenmore.
Fun Land of Fredericksburg: Mini golf and batting cages now open weekends. Read updated safety procedures online before visiting. Learn more and purchase tickets at funlandfredericksburg.com.
Gari Melchers Home & Studio: Online art-related activities, Preschool Palette and Picturing New Connections lesson plans, printable games and coloring pages, videos, virtual tours, and jigsaw puzzles. GariMelchers.org/education/learn.
George Mason University: Registration is now open for Mason Community Arts Academy and Mason Game and Technology Academy, which is offering a variety of virtual theater, music, visual art, and film & video camps for students ages 5 to adult; and game design, computer programming, and machine learning/AI courses for students ages 9 to adult. Mid-June to the end of August. masonacademy.gmu.edu/online, mgta.gmu.edu/2054-2. Limited number of needs-based scholarships for both the MCAA and MGTA. For more information about scholarships, email the MCAA office at academy@gmu.edu or the MGTA office at mgta@gmu.edu.
George Washington's Mount Vernon: Virtual tour of Mount Vernon, including the mansion, outbuildings, gardens and grounds. A different aspect of George Washington and the estate discussed on Facebook and YouTube every Monday through Friday at noon. mountvernon.org.
Imagination Stage: Free digital presentation of its early childhood theater production "Blue." imaginationstage.org.
James Monroe Museum: Special Hands-on History page with activities and enrichment content for all ages; and a large volume of presentations available on YouTube. jamesmonroemuseum.org.
Lewis Ginter Botanical Garden: "Virtual Visits" on Facebook and find resources for learning (including activities for kids). lewisginter.org.
Stratford Hall: Virtual tour, featuring nine stops in and around the Great House with American Sign Language interpretation. New virtual tours will be introduced; free coloring pages available online. stratfordhall.org.
"A Night of Black Stories" summer series: a night of conversation and stories from local leaders in the Black community. Every Friday in June from 6-8 p.m. in Historic Market Square. Presented by Fredericksburg Area Museum, in partnership with Hinesight Inc. Free, family-friendly event. Bring a lawn chair. famcc.org.
CAF Capital Wing Warbird Showcase: View a Fairchild UC-61 Forwarder and a Boeing PT-17 Stearman (available for rides) and other iconic WWII aircraft at Culpeper Regional Airport. Other activities: STEM activities for children, a WWII museum and a 50-caliber machine gun turret. A food truck will be on-site. July 11 from 10 a.m. to 4 p.m. and Aug. 15. Rides can be purchased in advance by contacting CapitalWingCAF@gmail.com. Active duty or retired U.S. Coast Guard personnel will receive $20 discounts for rides in either the Fairchild Forwarder or Boeing Stearman. Warbird rides are also available in the Stinson L-5 Sentinel, North American T-6/SNJ and General Motors TBM Avenger starting at just $69.
Colonial Beach Virtual Osprey Festival: View photos, stories, videos and presentations on ospreys and other birdlife characteristic of the area. Local townspeople are being urged to become "Osprey Watchers" of the osprey families nesting in and around Colonial Beach; a King and Queen Osprey will be chosen at the end of their season in September with a prize awarded for the observant reporters. Send posts to president@downtowncolonialbeach.org or post on the Colonial Beach Osprey Festival Facebook site. colonialbeachospreyfestival.org.
George Washington's Mount Vernon: Early Independence Day holiday celebration on June 27, featuring performances by the National Concert Band and five-minute firework display. Event is limited in capacity to allow for safe social distancing; face coverings required. Gates open at 6 p.m., free parking available. $30-$40 for members and $35-$45 for nonmembers. Bring a blanket and enjoy food from Mount Vernon Inn Restaurant (pre-packaged boxes are available for pre-order: $28 for two guests or $130 for four guests). Outside food is not permitted on the estate. Live broadcast of the fireworks show will take place between 9–9:15 p.m. via YouTube: https://youtu.be/YWqC-55djz0. mountvernon.org.
Ingleside Vineyards: Virtual tastings with winemaker Mark Misch, Wednesdays at 6:30 p.m. on Facebook Live. inglesidevineyards.com.
Jamestown-Yorktown Foundation: Live weekly webcasts include "History Happy Hour" series, exploring distillation and brewing in early America, and "Historical Solutions to Modern-Day Problems," offering practical tips on how to tie knots for everyday purposes and learn to landscape using native plants. Also available: weekly educational webcasts, curatorial blogs, museum apps and interactives, videos, games, coloring pages, Colonial recipes and more. historyisfun.org/at-home.
"Make It a Heathsville Saturday": Includes Heathsville Farmers Market from 9 a.m. to 1 p.m. Saturday; artists working in their studios inside the historic Rice's Hotel / Hughlett's Tavern; blacksmiths working in the Tavern's Forge; and woodworkers in the modern and a Colonial era workshop in the "Carriage House." Third Saturday of the month through October. RHHTFoundationinc.org. Thomas Jefferson's Poplar Forest: Guided tours of the villa offered at 11 a.m., 1 p.m. and 3 p.m. Thursday through Sunday; limited to a maximum of 10 people; visitors encouraged to purchase tickets in advance. Private tours offered at 11:30 a.m. and 2:30 p.m. each day; $25 adults (ages 18 and older), $14 youth (ages 6-17) and children under age 6 are free; private tours must be reserved 24 hours in advance through the Museum Shop. General admission fees: $18 adults; $16 seniors (ages 65 and older) and military (must show ID); $10 college students (must show ID) and teens (ages 12-18); $6 youth (ages 6-11); and free for children under age 6 and Poplar Forest members. 434/534-8120; poplarforest.org.
Fredericksburg and Spotsylvania National Military Park: This summer's History at Sunset series is canceled.
Fredericksburg's Independence Day Heritage Festival events, including the downtown craft show, car show, 5-mile run and children's parade; and fireworks show are canceled.
Spotsylvania County's 16th annual Stars & Stripes Spectacular is canceled.
—Compiled by Gail Choochan
—Compiled by Gail Choochan