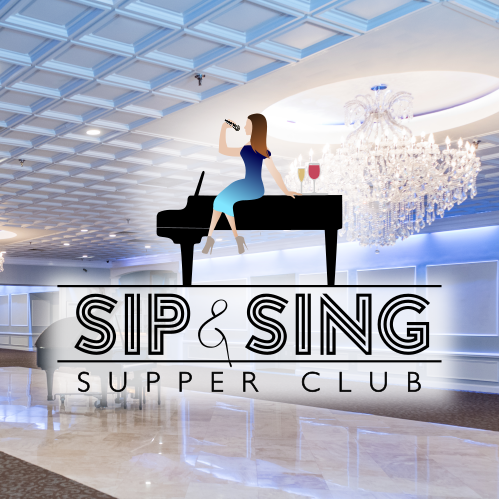 As it's been said through the centuries, through thick and thin: The show must go on.
And, since closing its production of "Grease" in mid-March, Riverside Center for the Performing Arts, its staff, its performers and its patrons have patiently awaited the right—and safe— time to shine once more.
With an abundance of precaution and weighing a number of different factors, that time is now.
The Sip & Sing Supper Club will run for a limited engagement inside the center's Rhapsody Ballroom, kicking off on Aug. 7, with additional shows on Aug. 8, 14 and 15.
"I am happy that we are able to try something here," said Patrick A'Hearn, producing artistic director for Riverside. "We miss seeing our patrons... it's been four months plus of not seeing them. We are one of the few entertainment spaces in the area to start something and with that comes great responsibility. We will do everything in our power to do this the right way."
A'Hearn and Riverside's decision to embark on this limited run was not taken lightly.
Amid a slew of components—as with so many businesses right now—Riverside is permitted to operate under Phase III of Virginia's reopening plan. Additionally, A'Hearn has been communicating with a number of regional theaters throughout the U.S. on best practices and has been in direct contact with the governor's office for guidance along the way.
Riverside regulars will notice some necessary differences compared to the pre-COVID world. These measures include minimized contact (including a request for guests to order their meals ahead of the show date); socially distanced tables; a mask requirement at all times, with the exception of while eating or drinking; and temperature checks at the front door.
Capacity will be limited to approximately 125 per show, well below the state's mandated 50 percent capacity guideline. A full list of "know before you go" requirements and recommendations is available on riversidedt.com.
"This is where we are now," said A'Hearn. "We want to try this for those that are ready ... and this will help us see what our current base is. We also want to put some money in the pockets of some of our favorite performers. Safety is the most important thing through all of this."
The Sip & Sing Supper Club will mimic the vibe of "Ellen's Stardust" in New York City, a diner-esque experience where folks enjoy a meal, with singing servers along the way.
The Riverside spectacle will be anchored by an emcee, with veteran Riverside performers—including members of the forthcoming "Bright Star" production" singing solos, duets and trios throughout the evening.
The tunes themselves will span the Great American Songbook, modern jams and Broadway classics. All performers will be kept at least 10 to 12 feet from other performers as well as the audience at all times.
Looking ahead and assuming all goes smoothly with the Sip & Sing Supper Club run, Riverside is anticipating another scheduled opening in mid-September. Details on that opening and all that lies ahead in this "new normal" will be finalized in the coming days.