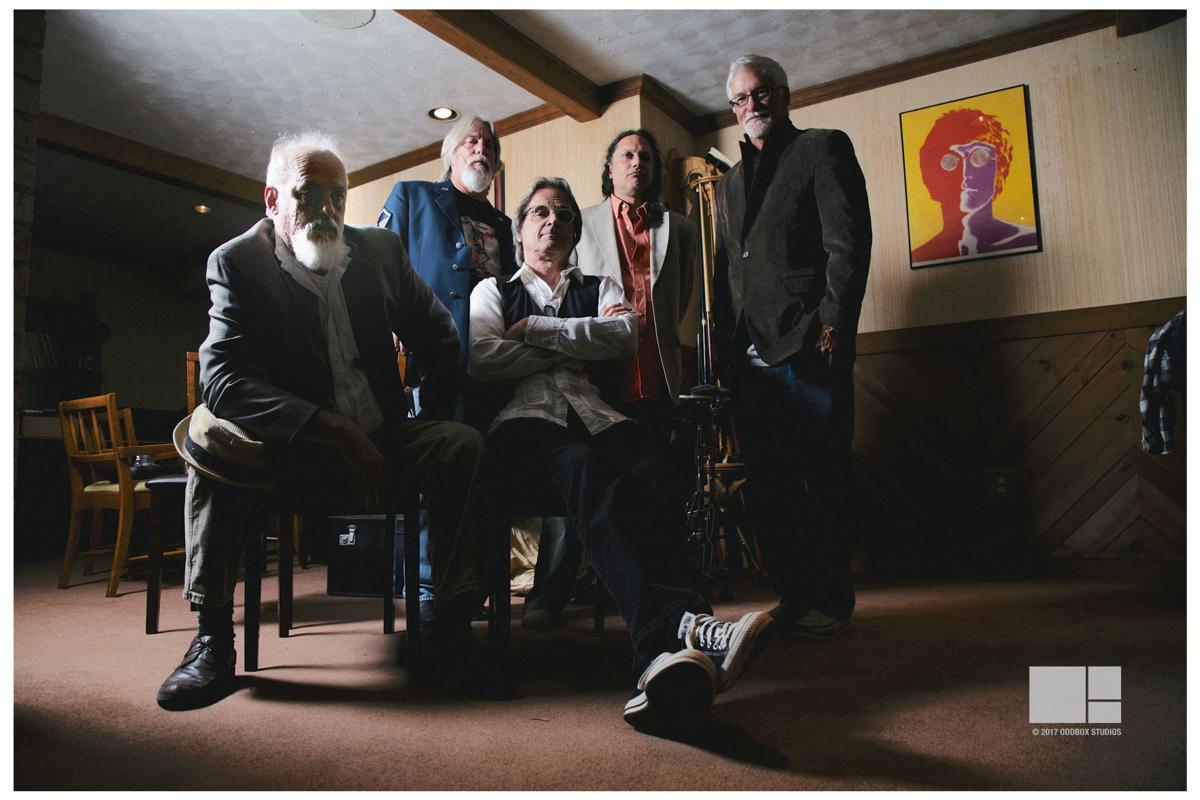 Swamp Trash may be the perfect name for a gritty bluesy rock band, but this band's name was a happy accident.
"People ask why Swamp Trash all the time," said bass player Phil Harding. "For some reason the original drummer Steve had the word swamp written on his bass drum. I never exactly knew why. All of a sudden we needed a name. So I ran the alphabet until I got to trash. It might not be politically correct, but I thought of the old term white trash. It's probably not the best name in the world, but it sticks in people's heads. You can be in the grocery store or downtown, someone will walk by or drive by and yell, 'all right, Swamp Trash.' "
Harding started the band in 2011 with keyboard player Mark Wright. They first played together as a pickup group on a gig for local musician Danny Grady at Fatty J's downtown (at the location that is now Spencer Devon Brewing).
"I went down and met Mark that night," said Harding. "Right off the bat there was a little connection there. He wanted to do something a little different from what they were doing. I had the same idea."
Harding and Wright recruited guitarist Ken Phillips and drummer Steve Brannen to round out the first Swamp Trash lineup. Those members have since been replaced with Don Holland on guitar and Chris Fink on drums. Second guitarist and vocalist Robert "Shadow" Powers completes the current group. They released a full-length CD in 2015 and a three-song EP last year. Both albums feature all-original material.
"Mark coined the phrase neo-retro rock," said Harding. "We write some songs that have some substance and some history with them. There's so much I hear in current music that's kind of bland. I like to hear each little part. We try to do that with rock and some old-school rhythm and blues."
All of their recordings have been made at Wally Cleaver's studio in Fredericksburg with producer/engineer Jeff Covert, who they consider a collaborator in shaping their studio sound.
"Jeff's has become like another member of the band," said Harding. "He'll also tell you if he has to. He'll say, 'I'm hearing this one note, I'm hearing this one part. Can I hear that again?' That's his approach on stuff. He likes working with us I think because we don't have any divas in the band."
Swamp Trash have had some out-of-town shows over the years and purchased a refurbished school bus they affectionately call "the death trap" that they have driven to their gigs. Harding recalled one memorable trip to southwest Virginia.
"This was last year: We were headed to Martinsville where our keyboard player is from. We played in Stuart, about 25 miles away. We were eight miles from the nearest anything and a tire blew out on the bus and we didn't have a spare. The tread was flapping and hitting the bottom of the bus so we had to pull over. There was pretty much nothing around. We looked across the road and there was what looked like a salvage built house, cinder blocks and windows mixed and matched, and a junkyard beside and behind it; farm equipment, cars, trucks and motorcycles, and just piles of metal. Behind it was a big old Quonset hut so we thought this guy is bound to be able to help us out somehow. So we pull over there, go over and introduce ourselves. He comes down, he's looking at the bus and he goes, 'How many lug nuts on that wheel?' Eight. You gotta picture 'Sanford and Son' on steroids, I mean [stuff] everywhere. He walks inside this Quonset hut, moves a couple pallets and says, 'I got one right here.' Brand-new tire on the rim, still had the paper on it. Fifty bucks later we're on the road and thanking him. We gave him a CD and all that."
The five guys in Swamp Trash are serious musicians, but don't take themselves too seriously. Recently Power's 24-year-old son Dwayne started making appearances at the band's shows donning a giant alligator head mask and calling himself Gatorman, dancing and interacting with fans.
"We're weekend recreational geezer musicians," said Harding. "Nobody thinks we're going to get discovered. Some people hunt, fish, bowl or play golf. We do what we do on the weekends for fun."
Stephen Hu is a Fredericksburg writer and musician.