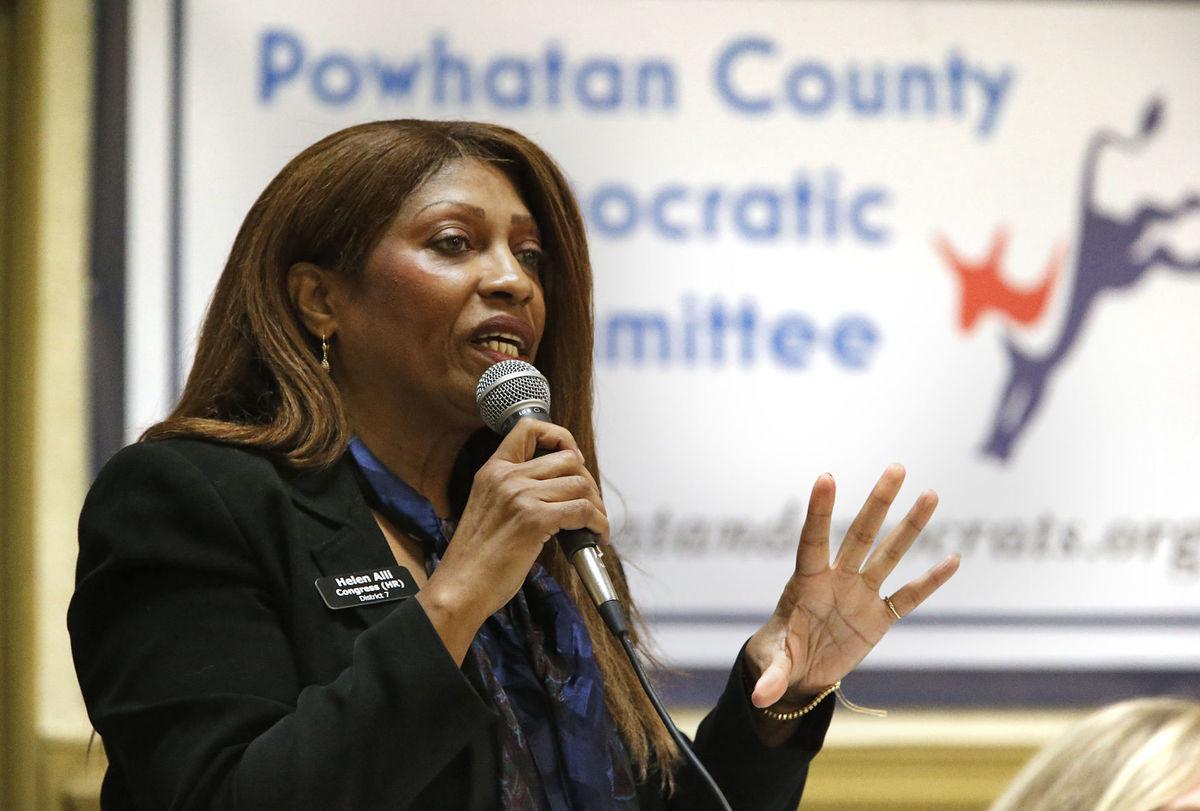 The newly formed Virginia Whig party is throwing its weight behind Helen Alli, candidate for Congress in Virginia's 7th District.
Alli, an Army veteran and small business owner living in Glen Allen, withdrew on Monday from the field of Democrats vying for nomination in the June 12 primary, complaining that too many Democrats in the region had endorsed an opponent without getting to know her. She planned to run as an independent before the Whig Party's nomination.
Alli had faced Democrats Abigail Spanberger and Dan Ward for the chance to face GOP Rep. Dave Brat, who seeks his third term in November. Libertarian Joe Walton is also gathering signatures to get his name on the November ballot.
According to Whig Party Chairman Tim Cotton, of Culpeper, "Alli, has a history and a burning desire to serve as demonstrated in her service to our country. She has continued that long service in her community at a battered women's shelter and has been a leader in the movement to restore our representative democracy."
Several local Green Party representatives in December 2017 decided to switch affiliations and resurrect Whigs in the commonwealth, gaining approval from the national Whig Party. Cotton describes the party's ideology as "centrist and non-partisan."
Alli's business specializes in bio-hormone replacement therapy and medical weight loss. She also serves on the Board of the Richmond Economic Development Authority.
"[Alli's] demonstrated ability to work with everyone despite party affiliation or background, combined with a rational, common sense approach that puts people over party, and her strong stand against accepting money from corporate donors well represents the ideals of Whigs and our vision of representative democracy."
"The original progressive platform that I originally rolled out for the 7th District will remain intact," said Alli.
According to Cotton, Alli is the second Whig nominee for congress in more than 150 years, joining Peter Carey of the 11th District.