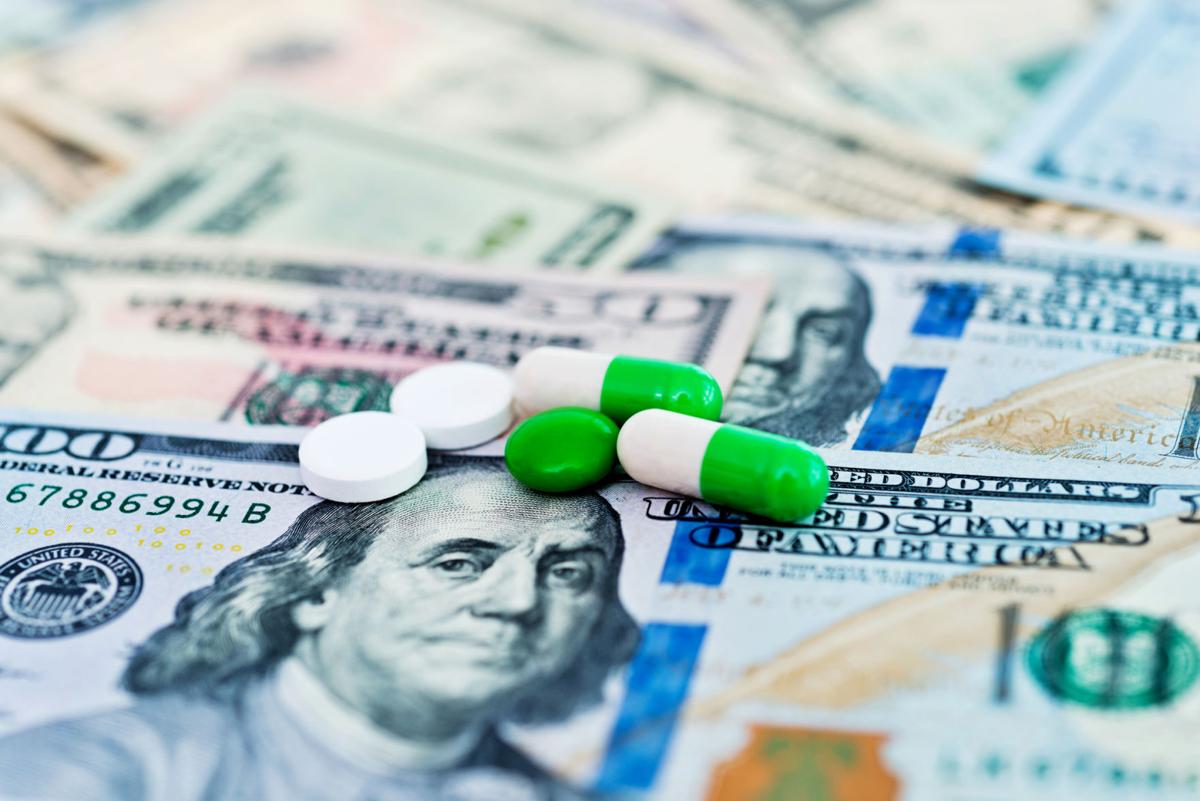 Last month, I was griping about drug costs. This month, I'm going to discuss ways you can fight back.
Work With Your Prescriber
There's a lot you can do, in coordination with your prescriber, to keep costs down.
I can tell you from experience that doctors often don't know the cost of what they are prescribing, so it's worth your while to be informed.
If someone's trying to put you on an expensive, brand-name medicine, ask if there is a cheaper alternative. A generic medicine will be cheaper and very often just as good. Prozac, for example, is quoted by Epocrates at an incredible $498.95 for thirty
20 mg capsules. But 30 capsules of generic fluoxetine (the active ingredient in Prozac) will cost you $4 at Walmart.
Extended release (usually indicated by XR, ER or the like) tend to be more expensive. (Creating an extended-release version is one of the tricks drug companies use to extend the 20 years of exclusivity they get with the patent on a new product.)
Drugs.com lists Xanax XR at $567.52 for 60 of the 0.5 mg tabs. But non-extended release, generic alprazolam costs $21.88.
Combination medicines are often more expensive than their components prescribed separately. (Though the reverse may be true for some of the blood pressure medicines that include a thiazide diuretic such as lisinopril–HCTZ.)
If you have insurance, the cost of a drug depends on what "tier" it is on—and there's a big difference in what you have to pay for different tiers. So get a list of what medicines are on what tier, and your prescriber may be able to find you something cheaper.
Also, mad though it may sound, sometimes it's cheaper to not use your insurance. Often the pharmacist won't volunteer this information, so always ask what the cash price of a prescription would be.
And the form the drug comes in can make a difference. I once went to fill a prescription that normally costs $4 and was told it was going to be $267, all because the doctor had written caplets instead of capsules.
Discount Cards and Coupons
There are companies, such as GoodRx and Drugs.com, that provide sizeable discounts by issuing coupons or discount cards. I don't know how they do it, but they do. Some of these sites show the prices for many medications at different pharmacies, which is very helpful.
Some pharmacies offer a discount card for an annual fee. Here, and similarly, deciding if it's worth shelling out for part D drug coverage on Medicare, means you have to do the math. It depends on what medicines you take and how much discount you would get.
Several pharmacies have medicines on a "$4 list"—as with fluoxetine—which is the cost of a months worth (or $10 for 90 days). Some even have antibiotics for free.
There's a huge variation in what different pharmacies will charge you, whether you have insurance or not, so shop around. For the blood pressure pill lisinopril, for example, 20 mg tablets cost $13.84 at Walgreens but $4 at Walmart. My wife, Paula, tells everyone, "Go to Costco." They do often have the best prices, and you don't have to be a member to use the pharmacy.
You can also sometimes get by with over-the-counter medicines instead of prescription ones. My doctor once prescribed me Ciprodex for swimmers' ear, which is listed at Walmart for $217.61. Having no drug coverage insurance and being a cheap-skate "parsimonious is the preferred term," I tell my daughters when they fuss at me), I bought over-the-counter Auro Dri from Target for $2.49, and it worked fine.
When buying OTC medicines, again you can save by buying store-brand products. For example, at Wegmans, name-brand Advil costs $8.59 for 100 pills, but the store's own Top Care brand cost $2.49 for the same.
Also remember expiration dates are very conservative. The VA did a study showing medicines are often good for 15 years. And getting higher dose pills and breaking them up is a strategy for saving money, also.
Online vs. Bricks and Mortar
A lot of people, including myself, get any drugs they need regularly from an online pharmacy. (I use Blink Health.) I know people are unnerved about buying online, thinking they're going to get poisoned, or get chalk tablets from some fly-by-night in India or China, but if you follow the guidelines you should be OK.
have a pharmacist available for consulting.
require a prescription from your doctor, rather than places that will do a virtual consultation online and their "doctor" will prescribe for you.
are approved by the National Association of Boards of Pharmacies, which issue Verified Internet Pharmacy Practice Site certification if OK. So look for the lozenge-shaped VIPPS logo on the site.
With Canadian pharmacies, look for the equivalent: certification by the Canadian International Pharmacy Association and the CIPA seal.
As I was complaining about last month, it's crazy the prices that drug companies are able to get away with overcharging. But if you are informed, there's quite a lot of medicines you can get for a reasonable price.
Dr. Patrick Neustatter of Caroline County is the author of "Managing Your Doctor: The Smart Patient's Guide to Getting Effective Affordable Healthcare."
Dr. Patrick Neustatter of Caroline County is the author of "Managing Your Doctor: The Smart Patient's Guide to Getting Effective Affordable Healthcare."